The latest book on Andrea Branzi's work is by the insightful Francesca Arista Balena. Produced together with the Milan-based Galleria Giovanni Scacchi,  the limited edition of 500 copies, in Italian and English, is published by Fortino Editions. Herself a teacher and curator, Arista Balena has long been involved in  design in various ways. We met her and asked her about her work.
How was this book conceived? And could you tell us about its gestation?                                                                                                                        The idea came up several years ago. Then in 2016, when we realized that Andrea Branzi had created some 60 works with Giovanni Scacchi – a testament to to an extremely fruitful relationship – the book became a necessity. Not just as a record of this partnership, but because there wasn't a book like this about plexiglas. Only Shiro Kuramata has experimented widely with this material. In fact, Andrea Branzi decided to dedicate Transparency to this wonderful designer. The works presented express the main themes of Branzi's poetic: infinity, internal/external spaces, the juxtaposition between natural and artificial elements. Plexiglas is a very difficult material to photograph, but Tom Vack, who uses light in extraordinary ways, showed his skill at interpreting and showing off the work.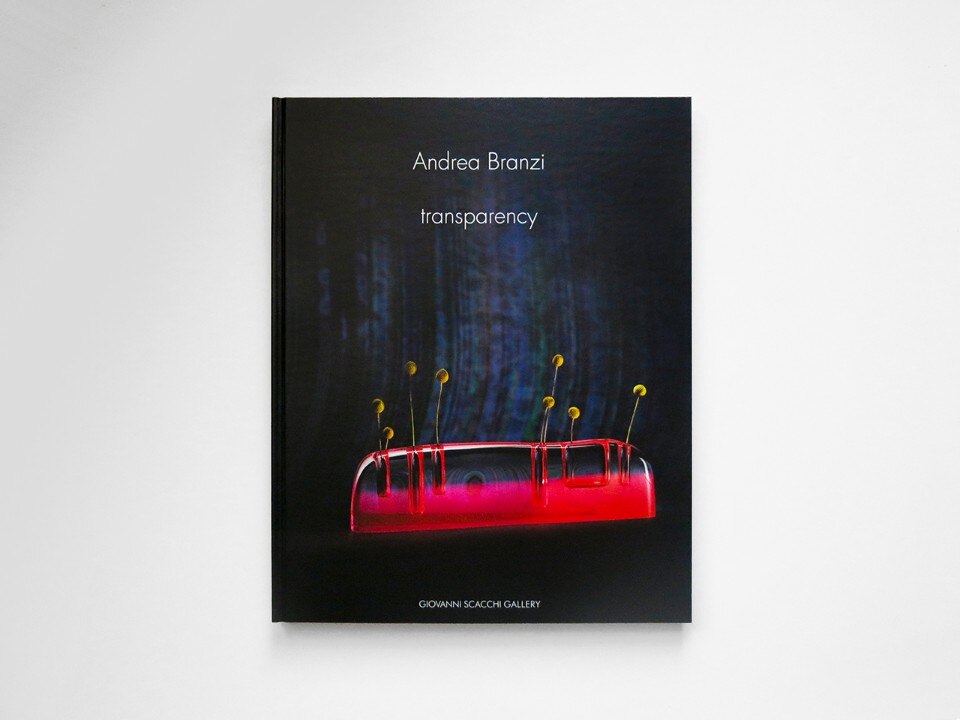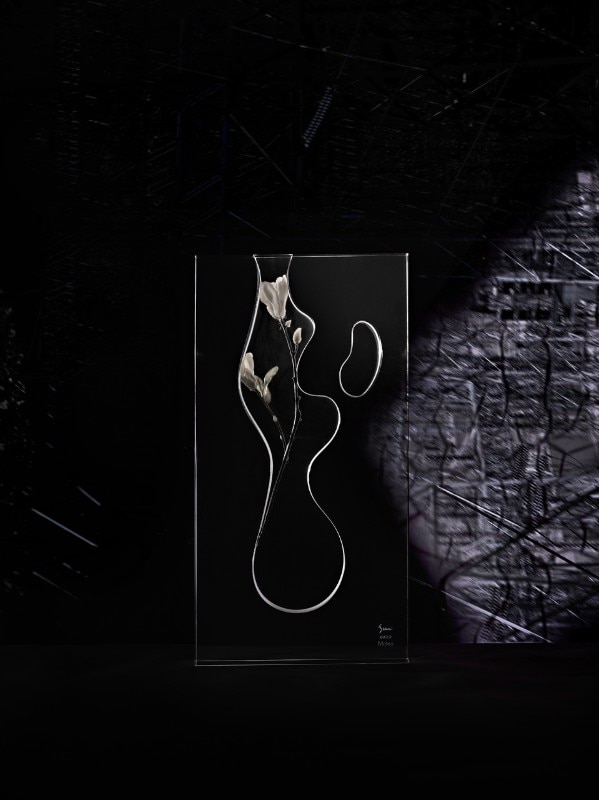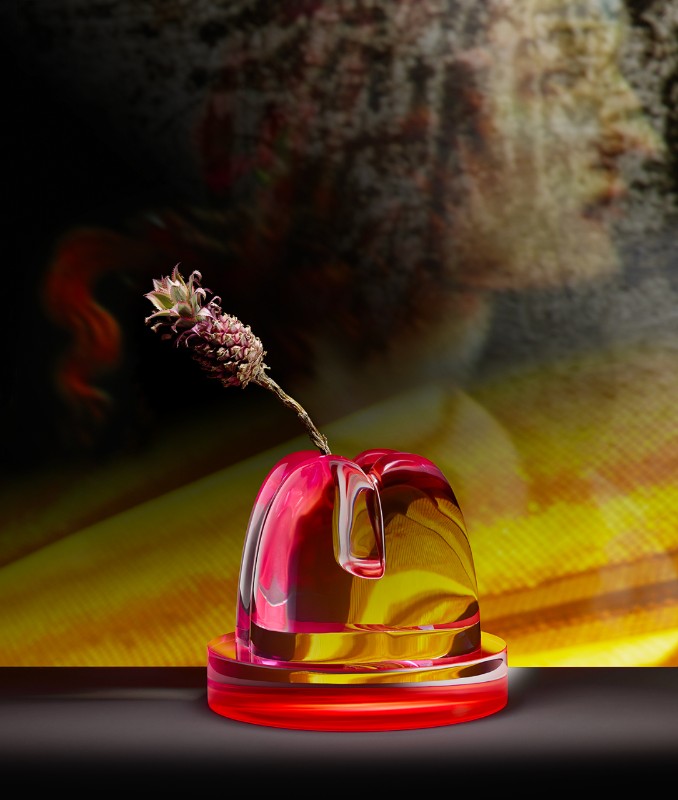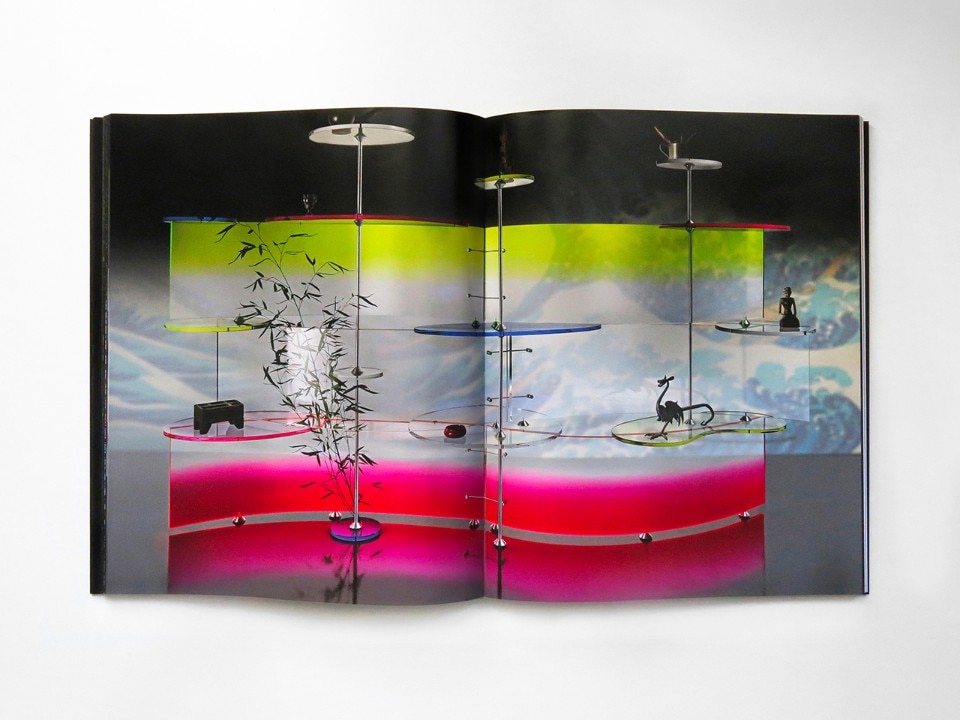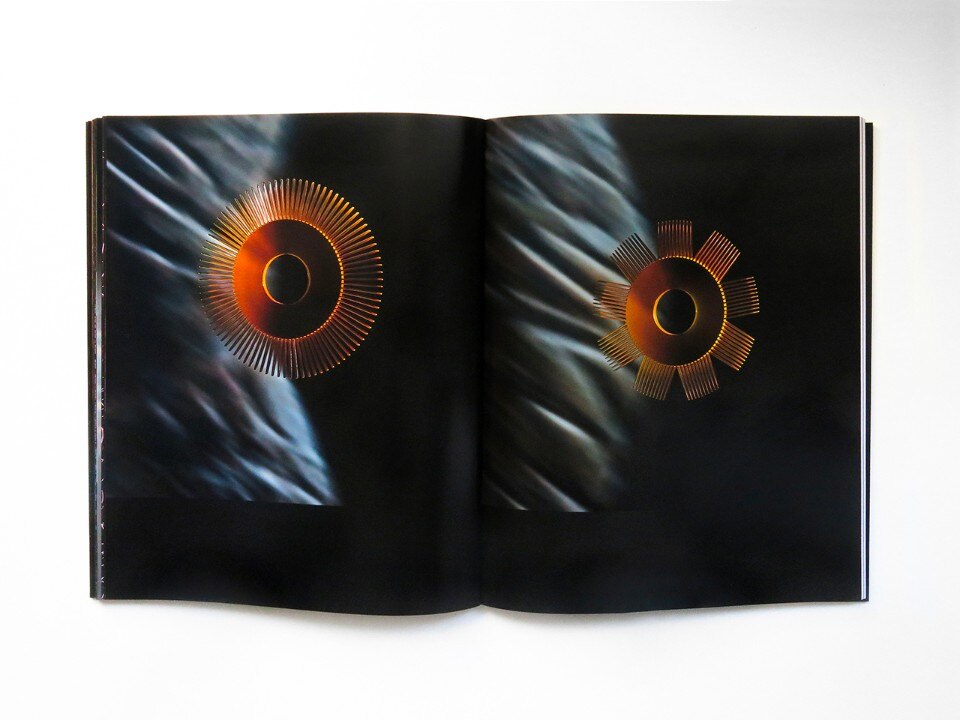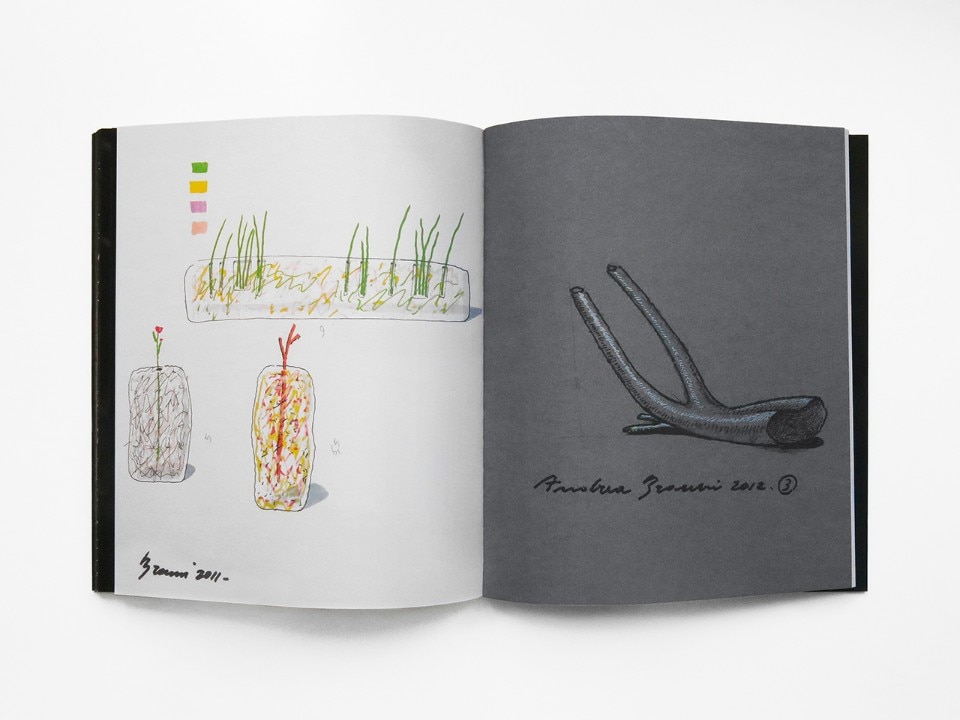 Img.1 Andrea Branzi, Pergamo, Metea production, 2013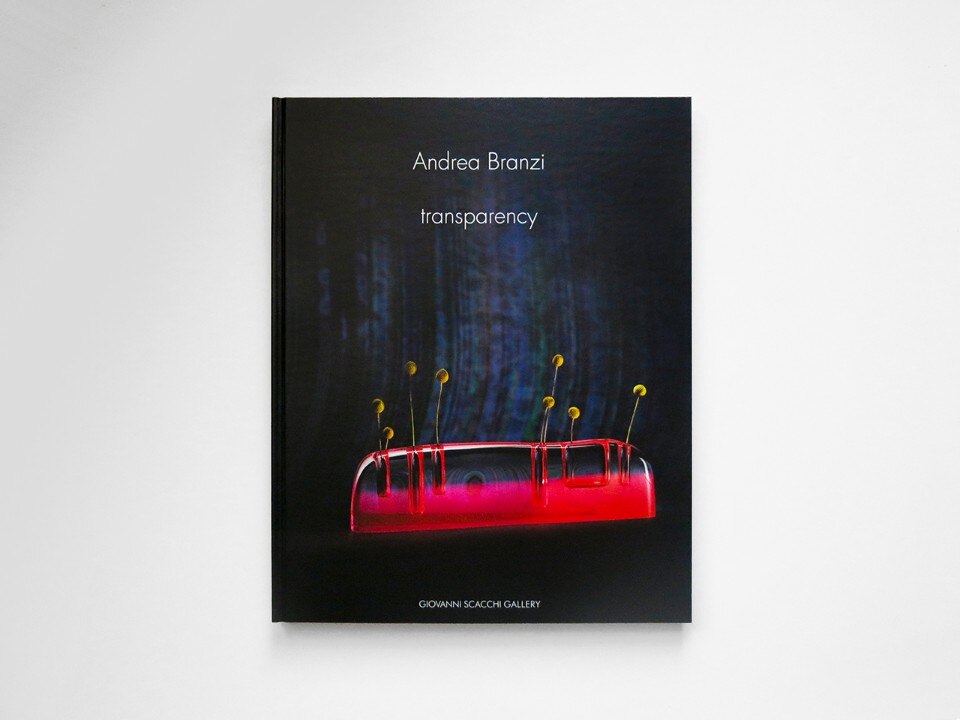 Img.2 Francesca Balena Arista (ed.), Andrea Branzi Transparency, Fortino Editions, Miami, 2017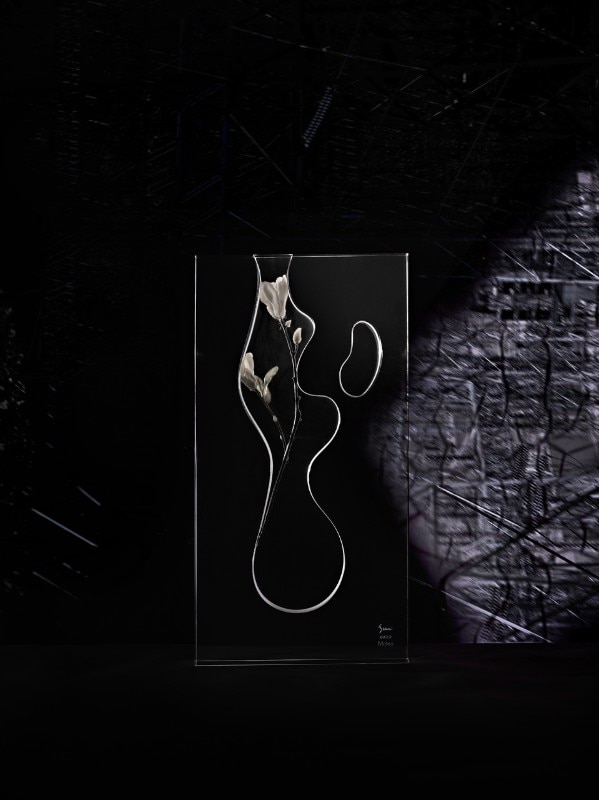 Img.3 Andrea Branzi, Enzimi, Metea production, 2004
Img.4 Andrea Branzi, Orbite, Metea production, 2017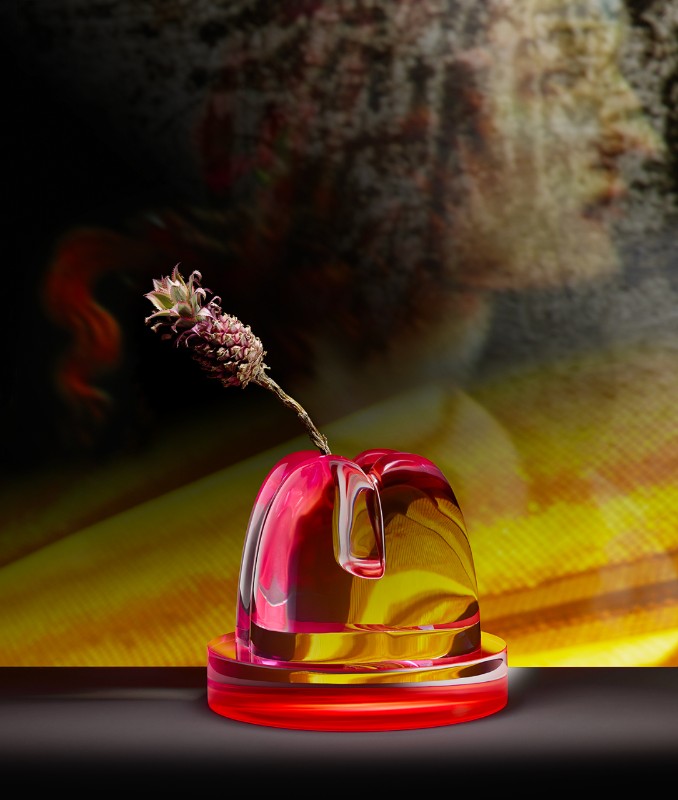 Img.5 Andrea Branzi, Iceberg, Metea production, 2014
Img.6 Andrea Branzi, Evanescenze, Metea production, 2013
Img.7 Andrea Branzi, Nature Diverse, Metea production, 2017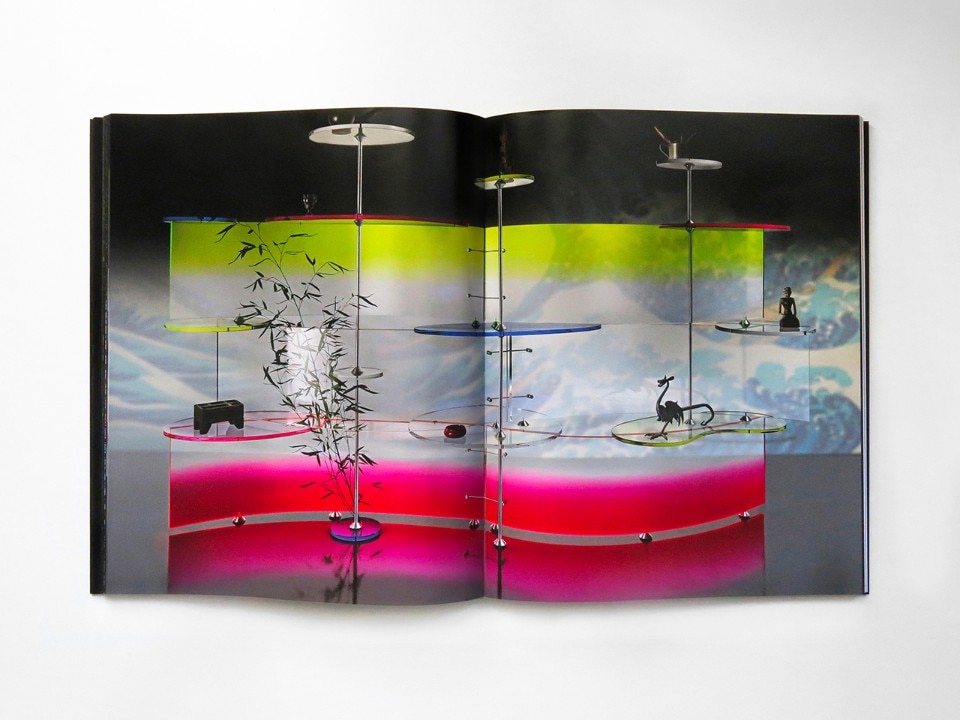 Img.8 Francesca Balena Arista (ed.), Andrea Branzi Transparency, Fortino Editions, Miami, 2017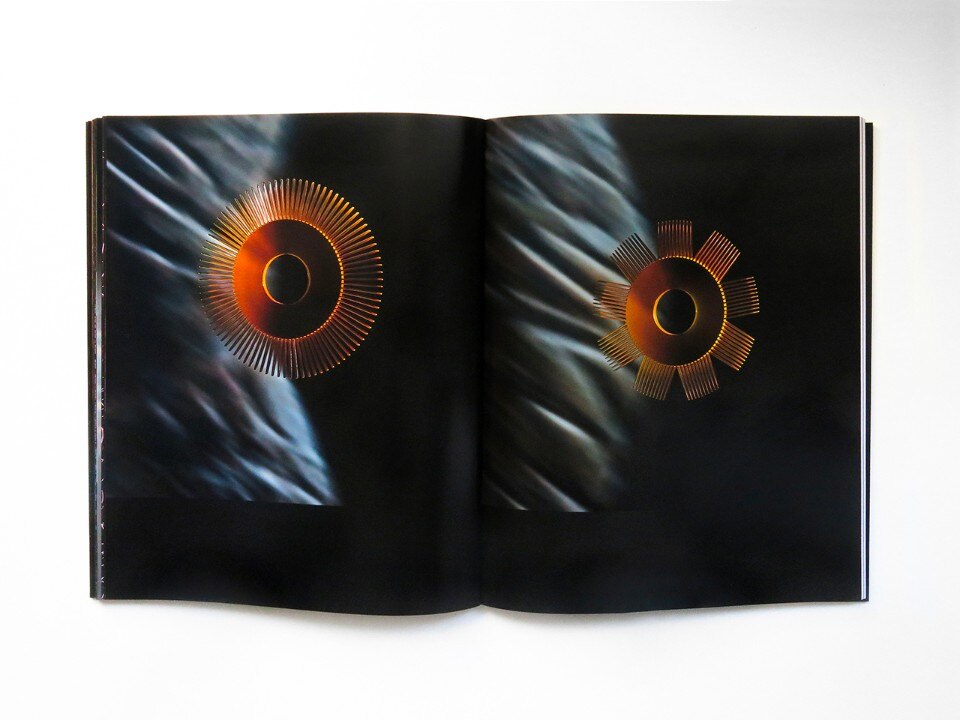 Img.9 Francesca Balena Arista (ed.), Andrea Branzi Transparency, Fortino Editions, Miami, 2017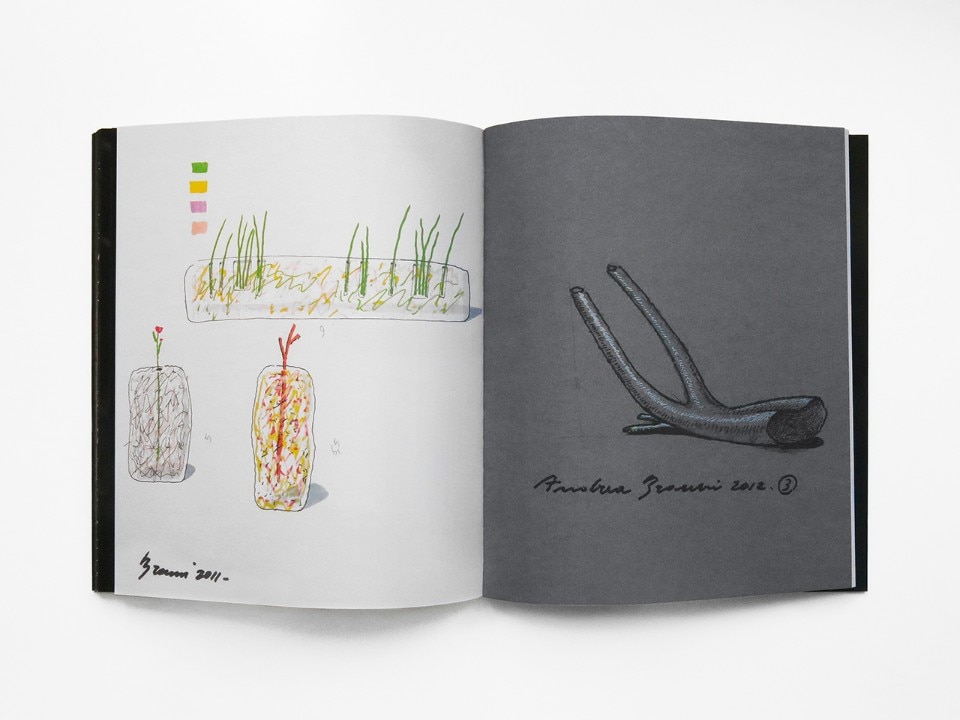 Img.10 Francesca Balena Arista (ed.), Andrea Branzi Transparency, Fortino Editions, Miami, 2017
When and where did you meet Branzi?                                                                  I'd studied his works for a long time and then I met him one evening at dinner in Lyon. That was in 2001. Franco Raggi was there and Lapo Binazzi and then Adolfo Natalini and Giampiero Frassinelli of Superstudio. The occasion was the opening of the "Architecture Radicale" travelling exhibition curated by Jean-Louis Maubant and Frédéric Migayrou in Villeurbanne. I was studying Radical Architecture to give a historical context to my dissertation on Poltronova. I didn't want to pass up the chance to see a collection of works from important international archives. France was the first country to take an interest in the Italian Radicals, when no one did in Italy, thanks to Frédéric Migayrou, then director of the Centre FRAC in Orléans. Gianni Pettena introduced us at dinner. Branzi had been appointed curator of the design section of the exhibition "Continuità: Art in Tuscany 1945-2000", which involved exhibition venues at Palazzo Strozzi in Florence, Palazzo Fabroni in Pistoia and the Centro Pecci in Prato. He needed someone to support him in his research, and Gianni gave him my name. That's how we started working together.
You've worked with Andrea Branzi for some time. How would you define his work?                                                                                                        Branzi is above all a theorist of architecture and design. What distinguishes his design is the strongly experimental element you find in all his works, right from the start with Archizoom Associati in the sixties and down to the present. He's just been awarded the Rolf Schock Prize for the visual arts, important recognition "for his long and significant involvement in the discussion about cities, architecture and design". I'm fascinated by his ability to range from the scale of the object to the region. With Archizoom Associati's No-Stop City he foreshadowed non-figurative architecture, and his research into the theoretical models of weak urbanisation was fundamental to the development of landscape urbanism. His work always has a very refined intellectual quality that we find both in projects for companies like Alessi and Cassina, and those for Italian and international galleries such as Clio Calvi and Rudy Volpi, Luisa Delle Piane, Giovanni Scacchi Gallery and Antonia Jannone in Milan, Friedman-Benda in New York and Carpenters in London.
And how would you describe your own work? You're an architect, you curate exhibitions, write books, you're an adjunct professor at the School of Design at the Milan Polytechnic and the NABA. This is a diversified approach to design. An architect who hasn't been an architect. Can you tell me about yourself?                                                    I've always loved writing, and I wanted to study journalism. It was my father who persuaded me to enrol at the School of Architecture in Florence. One of the last courses I took was in History of Contemporary Architecture under Gianni Pettena. At the end of it, Gianni explained to all of us students that he had been appointed to organise an exhibition about Radical Architecture for the Venice Architecture Biennale that year, opening in September. Anyone who wanted to help out would be welcome. It meant spending the summer months working and there was a general defection. Just two of us ended up doing it, a close friend of mine along with four or five students from the previous year. It was extraordinary. We worked on research, on the catalogue and on preparing the exhibition. It was the 1996 Biennale, "Sensors of the Future. The Architect as Seismograph", directed by Hans Hollein and our exhibition was called "Radicals, Architecture and Design. 1960-1975".
Was there an important encounter on that occasion?                            On the evening of the inauguration I met Ettore Sottsass. He had extraordinary charisma. I immediately asked Gianni to be my supervisor for a thesis about him. As a counter-proposal I suggested a thesis on Poltronova in Tuscany, where Sottsass was the driving force and art director. And so my life started to take shape.
What was your thesis subject?                                                                            On the Radical period, naturally, working with video interviews. I interviewed the founder of the company Sergio Cammilli, the members of Archizoom and Superstudio, and above all Ettore Sottsass. Many years later, my interview with Sottsass, fleshed out with some subsequent meetings, provided the raw material for the documentary Ettore Sottsass. A private scrapbook. 1957-2007 presented at the 2016 Milan Design Film Festival.  
The relationship with Sottsass was crucial. I absorbed as much as I could whenever we met.
Then what happened?                                                                                                    I immediately started working with Roberta Meloni, CEO of Poltronova. In 2008 I moved to do a PhD under Branzi at the Politecnico di Milano. But my relationship with Roberta Meloni continued and in 2016 I published the book Poltronova Backstage: Archizoom Sottsass e Superstudio. The radical era 1962-1972 (Fortino Editions).
An anecdote of this relationship with Branzi?                                            For the opening day of the exhibition "Continuità", at Poltronova they made a dress for me out of the Farfalla fabric designed by Archizoom in 1967. It had a brightly coloured Pop pattern, a sort of special surprise for Andrea. Meanwhile, Gianni Pettena also tried to bring the Villeurbanne exhibition to the Strozzina in Florence. Andrea was naturally involved too. We worked hard on it with Giulia Pettena, Gianni's eldest daughter, and Elisabetta Trincherini. But the times weren't yet ripe... It took till 2017 to mount the exhibition "Utopie Radicali", curated by Gianni Pettena, Pino Brugellis and Alberto Salvadori, with the important contribution of Elisabetta Trincherini.
A project still to be realised?                                                                                       I hope to do further projects with Giovanni Scacchi and then a new book, which I'm already working on: "The School of Piazza Bausan". The name was coined by Andrea Branzi for the experimental teaching conducted with Michele De Lucchi at the interior design workshop, where I'm also a lecturer. About 10 years of courses together, at the Milan Polytechnic's Design School.
Book title:

Andrea Branzi – Transparency

Author:

Francesca Balena Arista

Project:

Galleria Giovanni Scacchi

Publisher:

Fortino Editions

Yezr:

October 2017

Pages:

160

Limited edition:

500 copies

Price:

120 €