Architecture studio Q&A Architecture Design Research designed the Barraco Brazilian bar using reclaimed materials, doors and windows from demolished buildings in Shanghai staging the informal, messy and colorful atmospheres of tropical cities.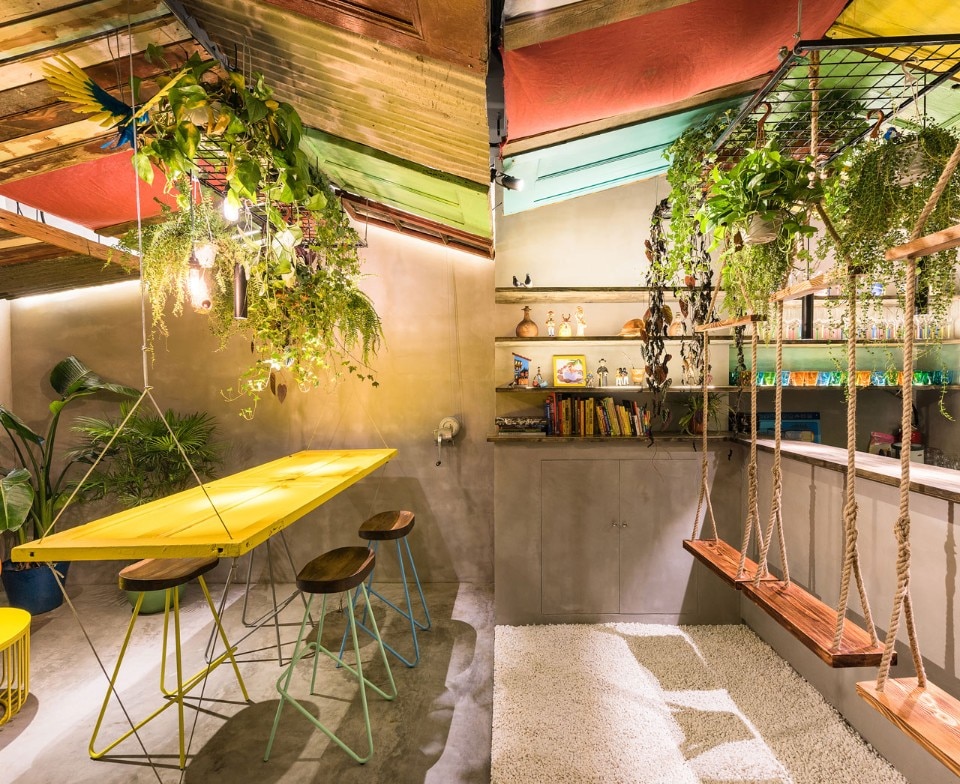 Barraco was built following an irregularly sloped structural grid. The neutral tones of bare concrete, wood and white gravel on the floor and walls serve as a background for the controlled chaos of plants, lights and hanging swings on the ceiling that can be seen from the street. During closing time, the last segment of ceiling towards the street can be closed by sliding on the lateral steel frames and become a solid wooden background for the colored concrete-cast logo by the entrance.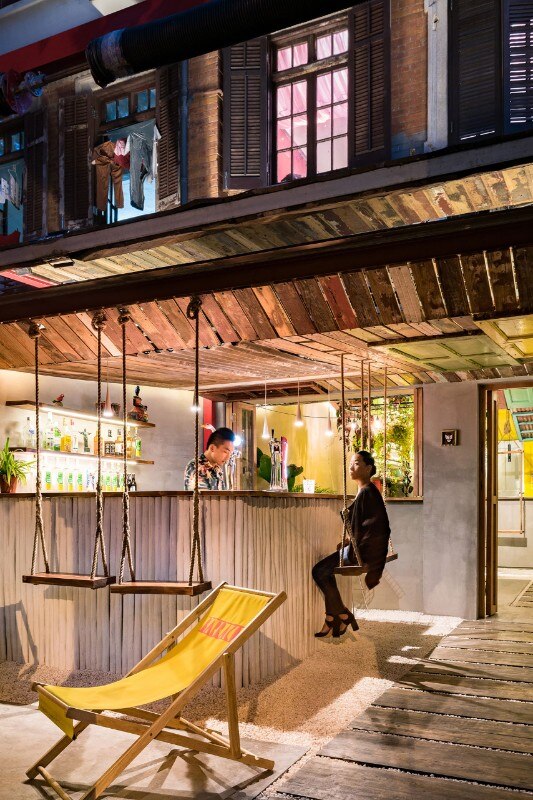 The double nature of materials and textures reflects a double nature of use: the more quiet, dimly lit indoor bar sets provides a quiet retreat for an afternoon coffee, while the outdoor bar with projecting canopy becomes a part of Shanghai's active streets at night. Seating areas are organized according to the same principle, with a set of moveable low stools and beach chairs outside being the only furniture besides the hanging wooden swings surrounding the bar. These are matched indoor by a set of comfortable armchairs and high-stools that surround a hanging table/door which can be operated and pulled towards the ceiling to provide more space during a bigger party or event.
Project:

Barraco

Program:

Bar

Architects:

Q&A Architecture Design Research

Location:

Shanghai

Completion:

2017