The 16th annual Dutch Design Week came to a close on 29 October. The nine-day festival held in Eindhoven was a confirmation that it is not only a platform for the Dutch design attitude, but an opportunity for encounter and debate on diverse facets of contemporary life. This year showed an array of different approaches to the discipline, and all stages of designers' professional development. The congregation of creative people, institutions, non-profit organisations and companies showed its full potential, staking out the Dutch Design Week's role as bishop in the global chess game of design weeks. What follows is an overview of five exhibitions that piqued our curiosity.
"Beyond Generations" at the Van Abbemuseum (until 5 November 2017) explores the avenues leading to the strong identity of Dutch design. Co-organised by the museum and the Design Academy Eindhoven, the show compares different generations of designers and the key themes that have been explored at the school over the course of its 70-year existence. Instead of being a chronicle of Dutch design, the display's offerings touch on areas still in evolution. In each room, two historic objects enter into associative conversation with artwork from Van Abbe's collection. "Beyond Generations" offers an understanding of the trajectories and approaches of Dutch design.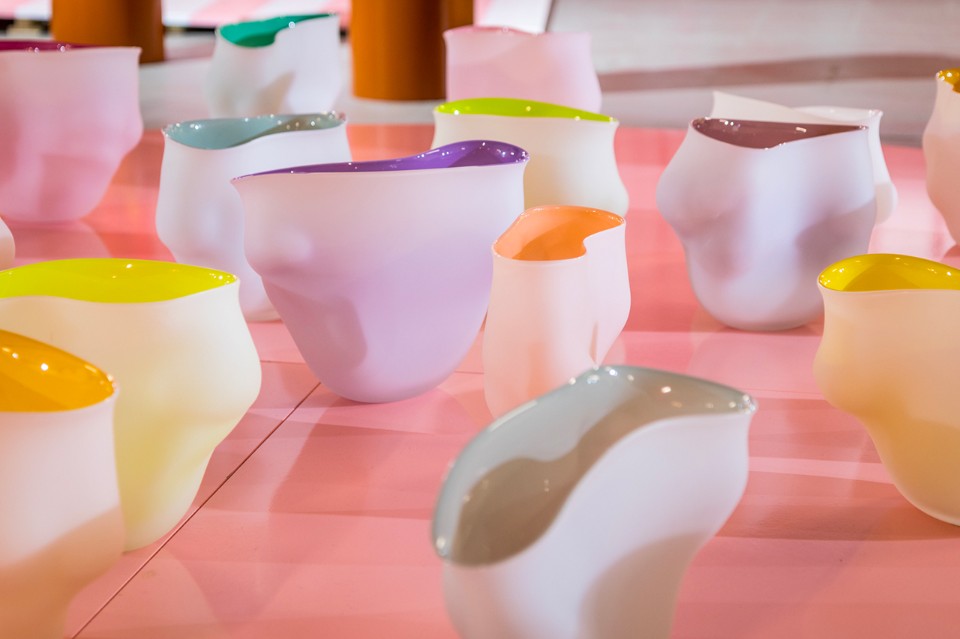 "How and Wow" by the Crafts Council Nederland at Veem (in the Strijp-S district) presented some of Holland's most talented craftspeople, independent producers and designers. They illustrated processes, techniques, possibilities and hybridisations between crafts and industrial design. More than just a display, "How and Wow" was a place of encounter where members of the design community introduced themselves to the public, sharing their knowledge in debates, conferences and classes.
"Fundamentals" was this year's exhibition by the group Dutch Invertuals, guest-curated by Raw Color. The display showed over 800 inspirational objects from the archives of 45 designers young and old, emerging and accomplished, who have worked with Invertuals over the past 9 years. The participants offered a view of their personal collections, giving an insight into their design practice, which was further illustrated by objects that they had created themselves.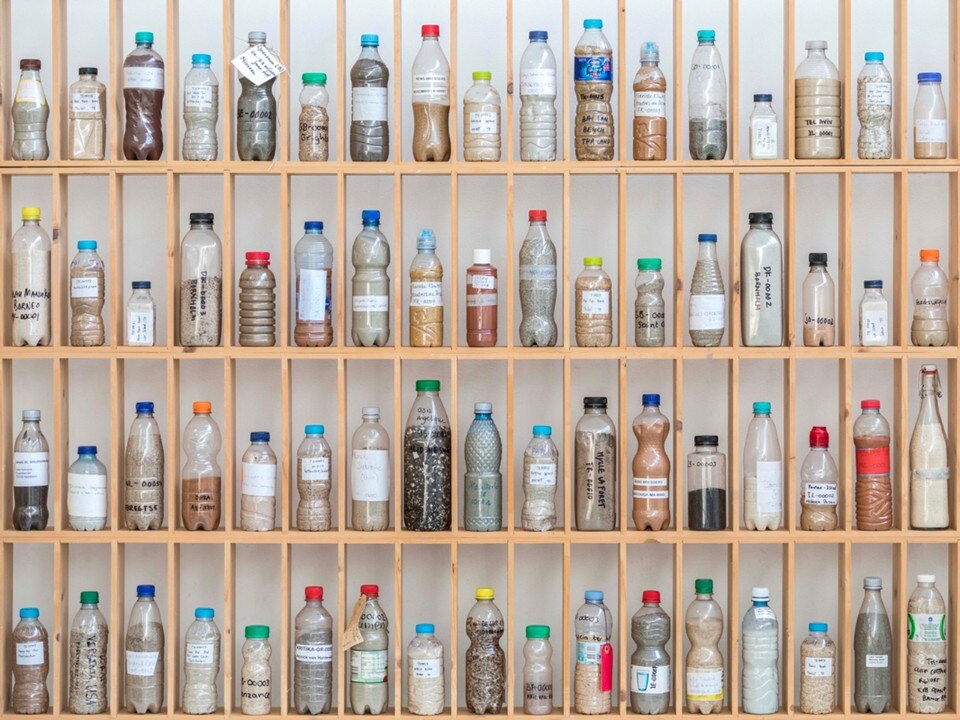 "To See the World in a Grain of Sand" is a new collaborative art project for which Atelier NL is calling on the world community to send in samples of sand. Since 2010, Atelier NL has been collecting wild sand from rivers, beaches, mountains and deserts with the aim of mapping the world. This year's call has added 350 locations that have been pinpointed on an online map. Visitors could admire the collection and see the sand melted into glass with unique colours. At the Veem location, a video installation showed the stories of people from Europe to Oceania who have sent a piece of their landscape to the Dutch studio.
The furniture collection Industriell is a collaboration effort between Piet Hein Eek and Ikea. It debuted at the Dutch Design Week, and will be available in April 2018. The pieces are interesting for being a celebration of imperfections, wanting to prove that mass-produced uniqueness is possible. Seemingly human, the process is actually hyper-efficient and robotised. Flaws and anomalies in colour, shape, pattern and material are introduced and governed by an algorithm.