Tamar Shafrir is the type of designer who can blend together pop culture, design and social sciences. A brilliant example ot her unicity is the blog  "Philosophers in Paris: When Kanye met Jean Baudrillard". She is also a researcher at the Het Nieuwe Instituut in Rotterdam and a thesis advisor on the "Contextual Design" and "Social Design" courses at the Design Academy in Eindhoven. Someone who worths to ask the future of Dutch design.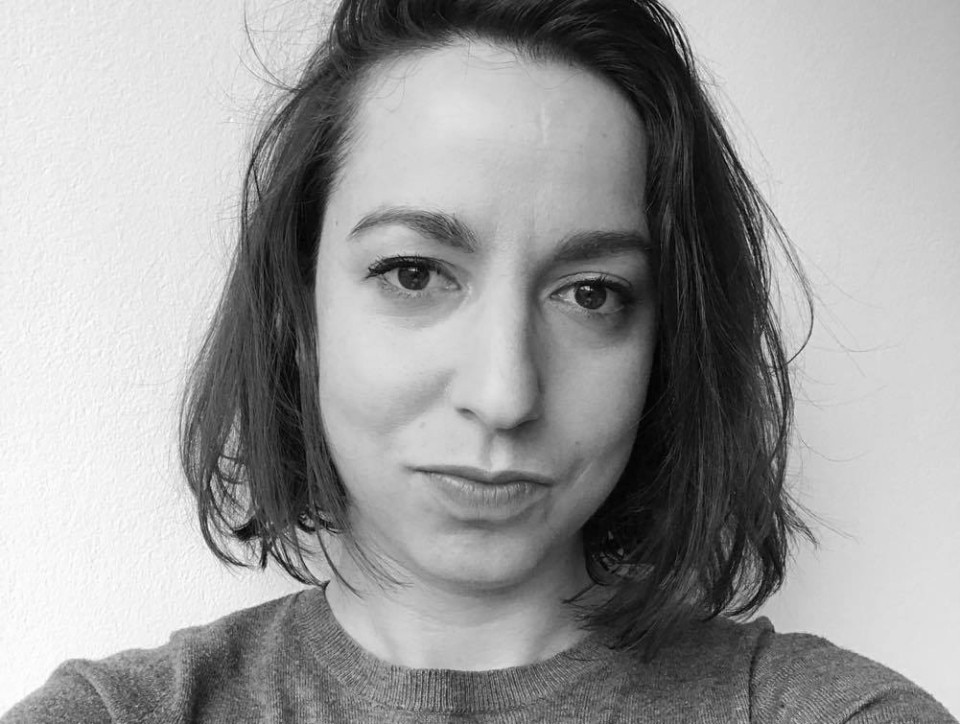 Salvatore Peluso:  What is the essence of Dutch design?
Tamar Shafrir:  Dutch design is searching for a new territory to revolutionise. Showing us that everyday products can be embedded with value and that material experimentation can generate beautiful new objects is no longer enough. I don't like the implication of design as "yoga for the brain", as "Stretch" says— it makes design sound like a form of palliative or therapeutic entertainment, rather than a critical strategy for intervention into materials and energy sources in our environment. But some design schools and designers here in the Netherlands are certainly stretching the expectations of what a designer does; for instance, performance and film are becoming almost as common as objects. That certainly refuels the question of what design is and what it can become.
Salvatore Peluso:  How do you see the future of the design scene in the coming years?
Tamar Shafrir:  There are many more designers engaging with digital technology, after some years of holding digital technology at arm's length, a kind of Luddite skepticism!. The danger is that a hybrid would develop between the experimental nature of Dutch design and the "disruptive" nature of Silicon Valley technologies and networks, which would make design complicit in a pernicious form of extractive hypercapitalism. But I think Dutch designers, with their attention to unquantifiable aspects like emotion, trust, comfort, and forms of gathering, could discover new ways to generate value in technology without resorting to data collection or advertising.
Another way that Dutch design is changing is that it's beginning to take the question of economy more seriously. Designers like Christien Meindertsma, who became famous for her extensive materials research and production of objects sourced directly from local landscapes, or Dave Hakkens, the creator of Phonebloks and Precious Plastics, are turning their attention towards how to make affordable and sustainable products through micro-industries. The interesting question is how the qualities of Dutch design would be affected by scaling-up output, reducing prices, and becoming less exclusive and more accessible. Will they still be able to command the attention and desire of an audience? Or will they become more banal and unsurprising? It's a good test for the theoretical premises under which design has operated for the past 15 years.    
I think Dutch design is searching for a new territory to revolutionise. Showing us that everyday products can be embedded with value and that material experimentation can generate beautiful new objects is no longer enough. Dutch design is changing: it's beginning to take the question of economy more seriously
Salvatore Peluso:What are DAE's perspectives with Joseph Grima?
Tamar Shafir: With Joseph Grima as director of the Design Academy Eindhoven, the school will definitely confront new questions. He is the first non-Dutch head of the school and the first truly interdisciplinary figure (as opposed to being firmly within the discipline of design or, in the case of Alexander van Slobbe, fashion design). For Joseph, questions of contemporary technology, political action, and frontiers of human inhabitation are fundamental to the practice of design. Dutch design too often retreats to the cosy domestic interior or the protected space of the gallery and I imagine that tendency will be challenged. At the same time, I think Joseph is also fundamentally interested in the question of pedagogy and education as a collaborative mode of exchange. In his lecture at MADE Labs in Siracusa this summer, he spoke extensively about Ivan Illich's Deschooling Society (1971) and Tools for Conviviality (1973) and the way that knowledge grants agency and could be organised less hierarchically and more as a network. That could be an interesting premise for Design Academy, which in some ways is very resistant to change but in others is an incredibly flexible place    

Salvatore Peluso: Biennals, cultural festivals and events are trying to involve their local communities and create a long-term connection with the city, often without great success. The recent Documenta is a paradigmatic case, whose main claim was "Learning from Athens", which has been heavily criticised for the lack of participation of the local artistic scene and civil society. Is this the case of Eindhoven?
Tamar Shafrir: Overall, I would say the Dutch Design Week is very well-integrated into the life of the city, especially of the local designers. Areas like Strijp-S have slowly grown from places that were truly alive only during events like DDW or STRP Biennale to places with year-round activity. The risk is actually perhaps the opposite, that Dutch Design Week has been too successful in leaving a mark. For example, in just a few years, Sectie-C in the east has transformed from a unique no-man's-land filled with campfires and makeshift outdoor hot-tubs in plastic containers, into a festival ground that you have to buy a ticket to enter, with fancy restaurants and shops. Design is an incredibly gentrifying force so to some extent the city feeds on the fruits of its own harvests. It's not as easy to survive in Eindhoven in an anti-squat studio and with a small monthly grant, as it was 6 or 7 years ago. Designers are pressured to professionalise, or some are also exploring other cities in the Netherlands, like Rotterdam, which has some more affordable workspaces.
Salvatore Peluso: What would you say is the DDW's position in the design week global industry?
Tamar Shafrir: I think Dutch Design Week is a chance for design to be discussed with patience and curiosity among both a professional and general audience. It's not prohibitively expensive to be there, but neither is it amateurish. It's not kitsch or overly commercial, and it's oriented more towards exhibiting and interacting than to selling. It's a design week without too much ego or spectacle; there is no Swarovski installation, no VIP events. It also allows the audience to see the entire spectrum of a designer's career, from student to graduate, from "young talent" to independent designer to works shown in the context of design history, as in the Van Abbemuseum. Finally, I think it's one of the last places where experimentation and research are really foregrounded as fundamental parts of the design process.
I think Dutch Design Week is a chance for design to be discussed with patience and curiosity among both a professional and general audience.
Salvatore Peluso: Have you worked on any specific project for this forthcoming DDW?
Tamar Shafrir: This Dutch Design Week I will be moderating some discussions at Van Abbemuseum for the Creative Industries Fund NL's Talent Development Programme, a project curated by Jules van den Langenberg. I'm also going to do a Dutch Design Week Talk on "How to design for a bright future?" and a Vertical Talk with Fictional Collective at Plug-In-City. Finally, I will join my colleagues from Het Nieuwe Instituut at TAC Eindhoven on Thursday for "Machines of Freedom", a presentation of the research programme "Work, Body, Leisure", which will be developed into the exhibition of the Dutch pavilion at the 2018 Venice Architecture Biennale.
Finally, I wrote a text for "La Terrasse", an exhibition series founded and curated by the designer Erez Nevi Pana. He really emphasises the importance of writing and research as design techniques, and therefore there is always a lot of interplay between words, ideas, materials, and objects. The fourth edition of "La Terrasse" takes "Fantasy" as its theme, so I wrote about the different fantasy worlds manifested by Mariah Carey and Missy Elliott through their lyrics and videos. I'm really interested in how issues of commodity, luxury, and self-design are invoked in popular culture.
Salvatore Peluso: Tell us about your research at the Het Niewe Instituut in Rotterdam.
Tamar Shafrir: At Het Nieuwe Instituut, my role is to do research and initiate projects that challenge the existing understanding, discussion, and depiction of design, as well as research in the creative fields more broadly. While there are many ongoing exhibition series and projects at Het Nieuwe Instituut that engage with artefacts and materiality (like the biannual New Material Award, which will be presented again next year in Eindhoven, or the exhibitions "Finders Keepers or Designing the Surface"), I am more interested in how immaterial or mostly unseen concepts, thought structures, and image-based technologies condition our treatment of the material landscape. Last year, for example, I worked with the graphic designers Gijs de Heij and Manetta Berends to look into systems of categorisation for objects, from Pliny's Natural History to Diderot's Encyclopédie and the more contemporary Amazon product tree or EU customs codes. Our idea was that each system reflects the worldview at a specific moment in time, and that we should critically engage with the complexity of present-day systems to consider more seriously how they privilege a dematerialised version of the object. Meanwhile, the Design Dialogues series has looked at aspects like the digital translation of objects in the physical world, for example onto Instagram, with diverse panels that include not only studio designers and industrial designers but also creative directors from the fashion world, art curators, theorists, and photographers.
In the future, I am interested to look more deeply into the intertwining of politics and the metaphor as well as action of craft or making. Cultures of making are resonant not only as markers of place but also as highly valued and aestheticised forms of labour. For example, the opening or closing of a furniture or car factory has a much greater human and social appeal than an Amazon fulfilment centre or call centre, even if the latter are more significant financially. The discussions in the U.S. and in Brexit over keeping manufacture local, or of "making" the nation more broadly, show how politicised the term is beyond the realm of design. One of Het Nieuwe Instituut's current research fellows, Chris Lee, is also doing a project about the craft of money and documentary forms in the creation of national sovereignty.
I am more interested in how immaterial or mostly unseen concepts, thought structures, and image-based technologies condition our treatment of the material landscape.
Salvatore Peluso: Three recommendations for the Design Week?
Tamar Shafrir: In the Van Abbemuseum, the exhibition "In No Particular Order" will feature 33 talents supported by the Creative Industries Fund NL, showing forward-thinking works in not only design but also architecture, digital culture, and more, which can be a good way to recover from the design overdose. I am also quite intrigued by the collaboration between IKEA and Piet Hein Eek, looking at "mass-produced uniqueness". IKEA is always fascinating to me as a cross between a barometer for the real world and a massive engine to make that initial reading into a ubiquitous reality. And this year, there is also a brilliant events programme as part of the World Design Event in Eindhoven, which includes things like the Embassy of Robot Love and the Embassy of Intimacy.
Finally, I have to recommend an event that isn't even in Eindhoven but in Utrecht — Impakt Festival is curated by Natalie Kane and Tobias Revell around the theme of "Haunted Machines & Wicked Problems" and will feature an amazing exhibition and events programme, including a talk with Adam Curtis, performance by Royce Ng, and some wonderful projects on display, including the films The Fragility of Life by Simone Niquille and Alchemic Dialogue by Füsun Türetken, who were both supported by research fellowships at Het Nieuwe Instituut. There will also be a provocative installation about smart listening speakers, algorithmic processing, and coexisting with intelligent digital agents by the sound artist Wesley Goatley. As much as design is about beautiful ceramics and experimental biomaterials, it's also about confronting the innovations made in the high-tech field and negotiating how they enter our daily lives.