In the occasion of the upcoming design festival Design Parade 8, Domus presents an overview of the young designers who have been selected to present at the event. ENSCI graduate Laureline Galliot will present a tool, a domestic object and a mask, alongside her research process and materials.

"In classical design process, we make drawings with a line, and this whatever the mode of manufacturing," states Galliot. "However, in my practice of painting and modeling, I dis­cussed many ways to build a representation of an object, more in an approach of mass. Can't these methods or tools of representation help me to target untapped resources to develop new modes of design objects? New forms could be found?"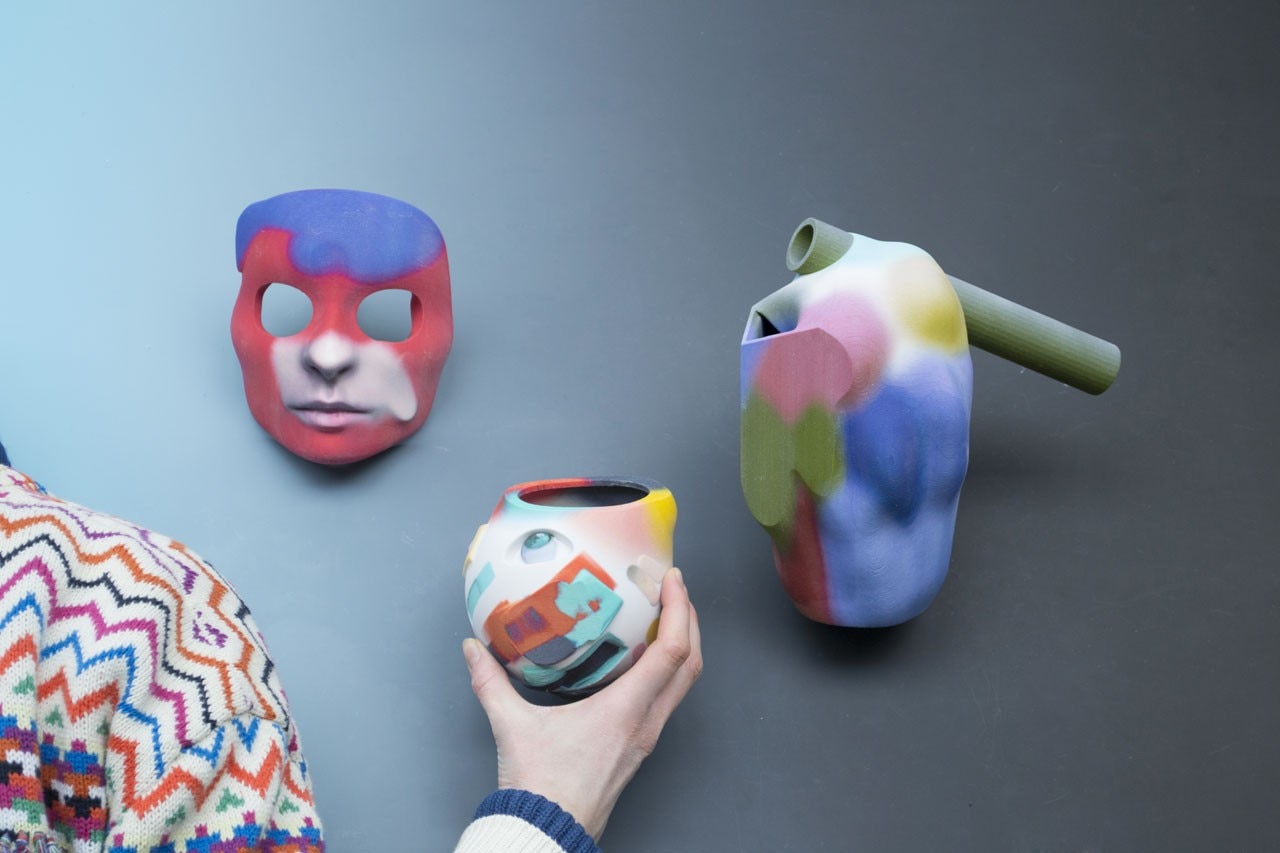 Her 3D digital palette Tool allows designers to experiment with building coloured mass forms on 3D modeling software. "As this digital tool is constantly changing, like a paint palette, the designer can choose to regularly 3D-print it out to preserve the different steps of his evolving tool," Galliot says. "By printing it out, the designer turns his 3Ddigital palette into a physical catalog of colored masses samples, and each sample of this palette can be used as a starting point to build a 'coloured masses object'".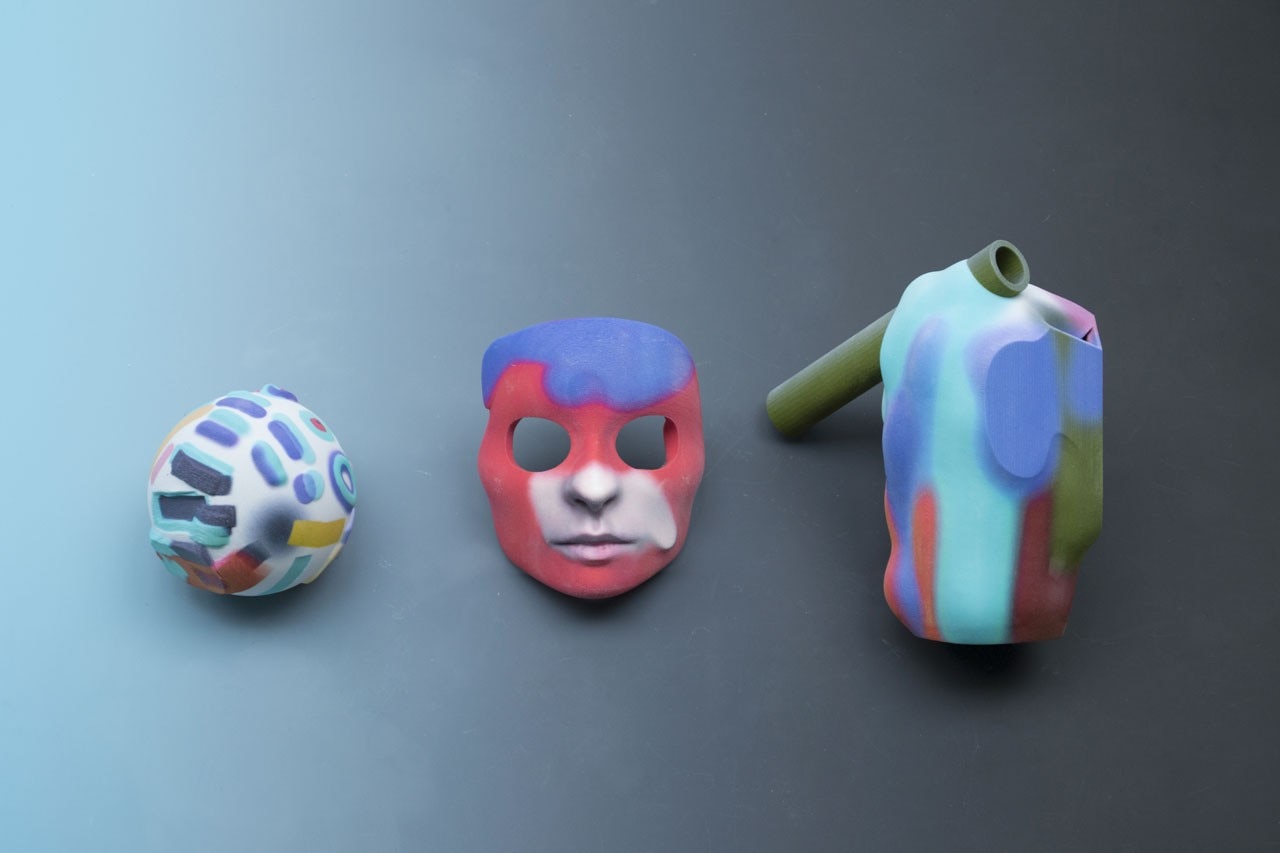 Working with samples obtained with Tool, Galliot has created the Tea pot domestic object. "Once the colored masses are agglomerated," the designer says, "three cut­tings are practised to create the geometry of a spout. The body of the teapot is pierced by a tube which acts as an handle."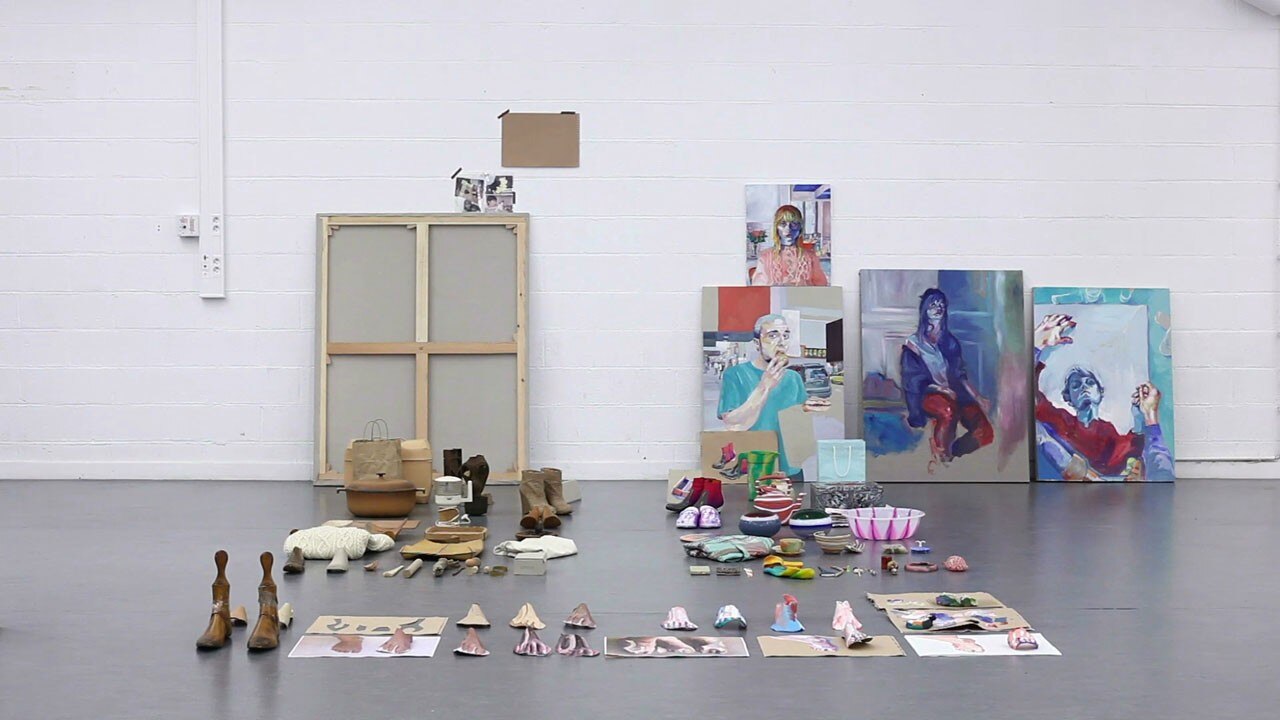 Another of the results Galliot has obtained with Tool is "identity object" Mask, built from a heap of photographic material, coloured dough, fuz­ziness and shade turned into a physical material.