There's more to a machine than its function. In the 19th century, the Luddites considered it a worker's most dreadful enemy; The Machine was an impersonal menace with no empathy for the starving masses, and — in order to keep their presence necessary and their families fed — the workers proceeded to physically destroy the technology that was ushering in an irreversible social change. Different machines trigger different changes, though. As the manufacturing industry is not as predominant as it used to be, today's innovations might open up new possibilities for the future instead of sweeping it away.

It's an optimistic point of view, of course, but I have to admit an exhibition like The Machine makes a pretty strong case for it. Itself sitting in a recently repurposed mining area, now transformed into a creative hub called C-Mine that has been hi-jacking visitors from Manifesta 9's more charismatic Watershei venue, the show is the first joint project of Design Hub Limburg.

The exhibit is curated by Jan Boelen, artistic director of the Z33 House for Contemporary Art in Hasselt, and provides a conceptually solid framework to understand some of the most dramatic shifts in design today (and a chance to physically interact with the objects causing them). The focus ranges from the influence of digital technologies like low-cost 3D-printers and Arduino processors to the reclamation of old-fashioned repairing, from the deconstruction of object-making to the newfound need for participation and open-source. The main underlying statement, however, is that the designer-user relationship has changed for good and there is no excuse for people to ignore the political and economical implications derived from this shift.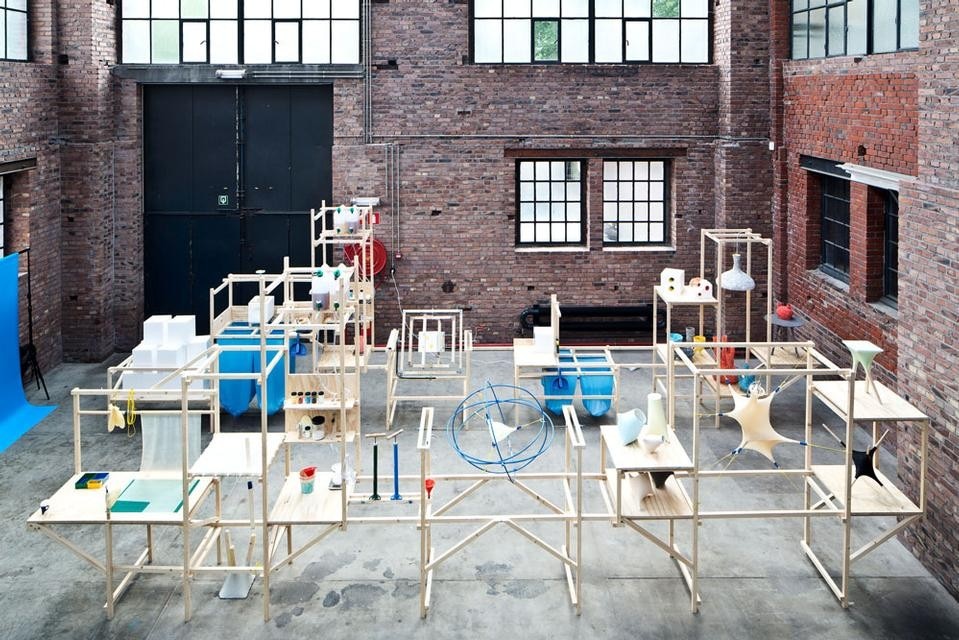 The most tech-intensive projects on show are probably Christian Fiebig's Computer Augmented Craft and Joong Han Lee (Studio Homunculus)'s Haptic Intelligentsia. The former maps the making of an object via webcam, suggesting alternative formal possibilities for the designer, while the latter allows the user to interact with the 3D-printing of a virtual object by way of an extruding gun.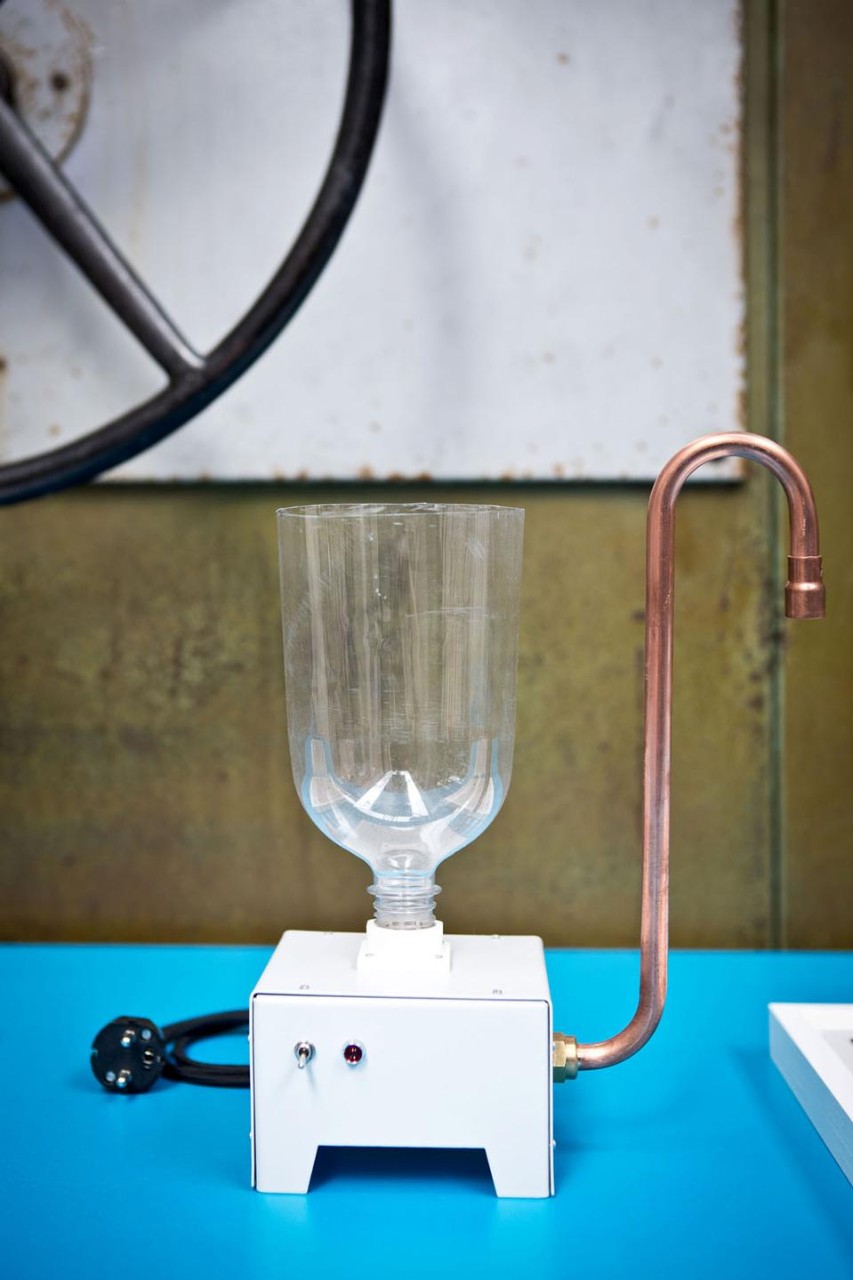 If these two works attempt to bring automation and craft a little closer together, both Mischer'Traxler's contributions to the exhibition try to give machine-generated objects a unique touch, documenting their creation by turning them into analog infographics. The Idea of a Tree impresses different colors on the product's surface according to variations in solar energy around the machine, while Collective Works activates its rotating mechanism only when people are looking, marking the object in different colors depending on the number of watchers. In case someone still had doubts about the relevance of 3D-printing, Unfold's Kiosk synthesizes the technology's future ubiquity by providing a mobile 3D-copy shop, a production station on wheels.
To its credit, the exhibition manages to celebrate innovation while staying critical, and freshly so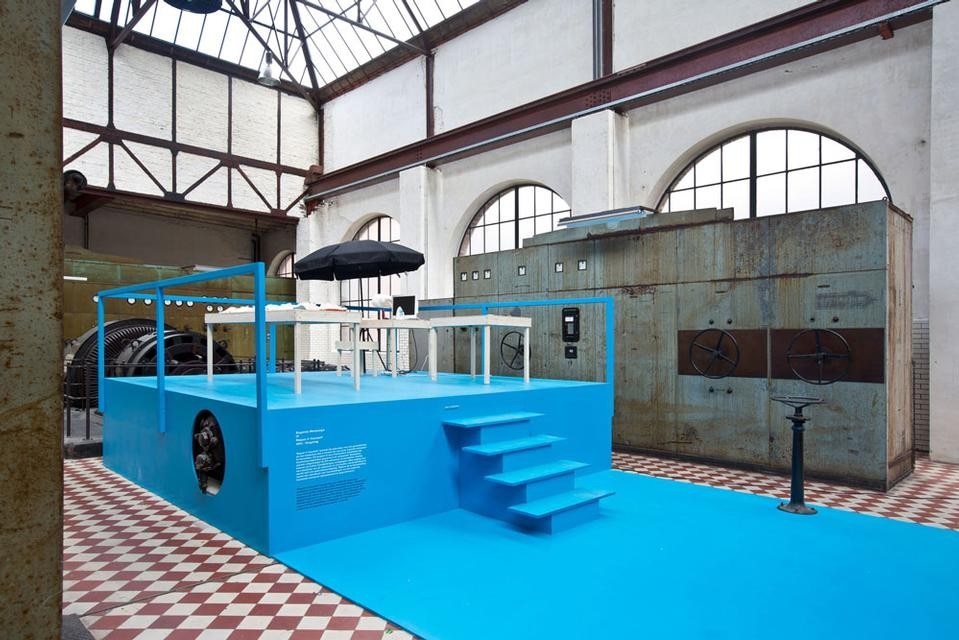 While many of the projects featured use technology that wasn't available until a few years ago — the recurring blue screens in the exhibition's design are a subtle reference to sci-fi movies — others explicitly search for continuity with the past and a slower, conservative approach. For example, Eugenia Morpurgo's Repair It Yourself equips the visitors with everything they need to fix a pair of shoes — regular, analog shoes. The project expands on a growing DIY culture (or better, RIY) that revolves around online knowledge-sharing communities like eHow and Instructables. Staying true to its time, RIY encourages people to chip in and shoot their own video tutorial.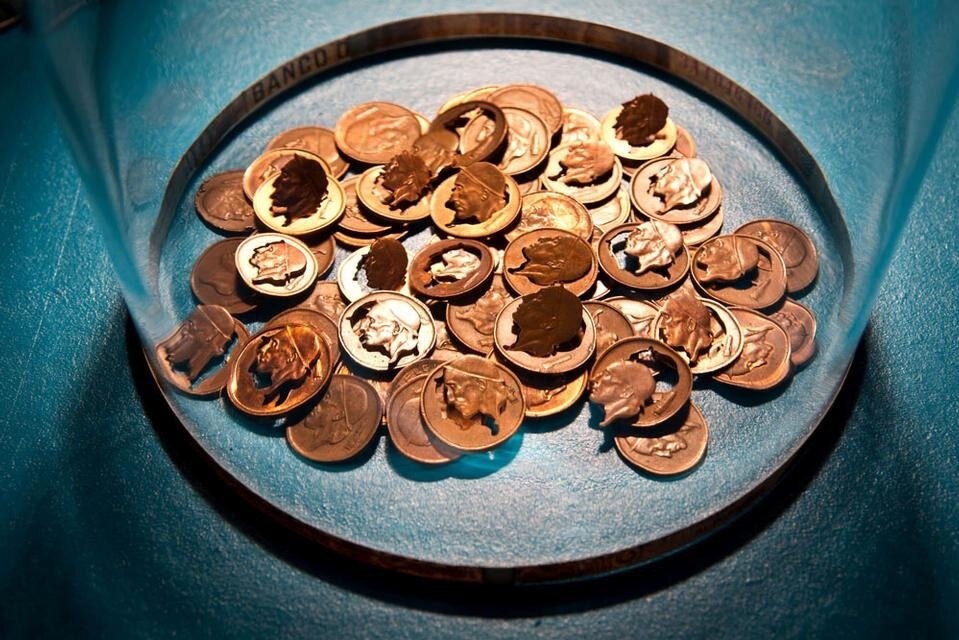 The delegation of authorship in the design process is another main theme of The Machine. That means not only participation and crowd-sourcing, but also injecting chance into the mix. Itay Ohaly's Design and Chaos and The Group Project both involve several distinct designers operating simultaneously and unaware of the others' work, to produce a partially random result. Thomas Lommée's OpenStructures is instead a modular construction system — a "collaborative Meccano" — that, inspired by the Internet's open architectures, invites designers to contribute their pieces to a community. The use of a common standard makes all items compatible, while sharing all designs on the related website makes the process transparent (an OS WaterBoiler by Lommée and Jesse Howard is on show).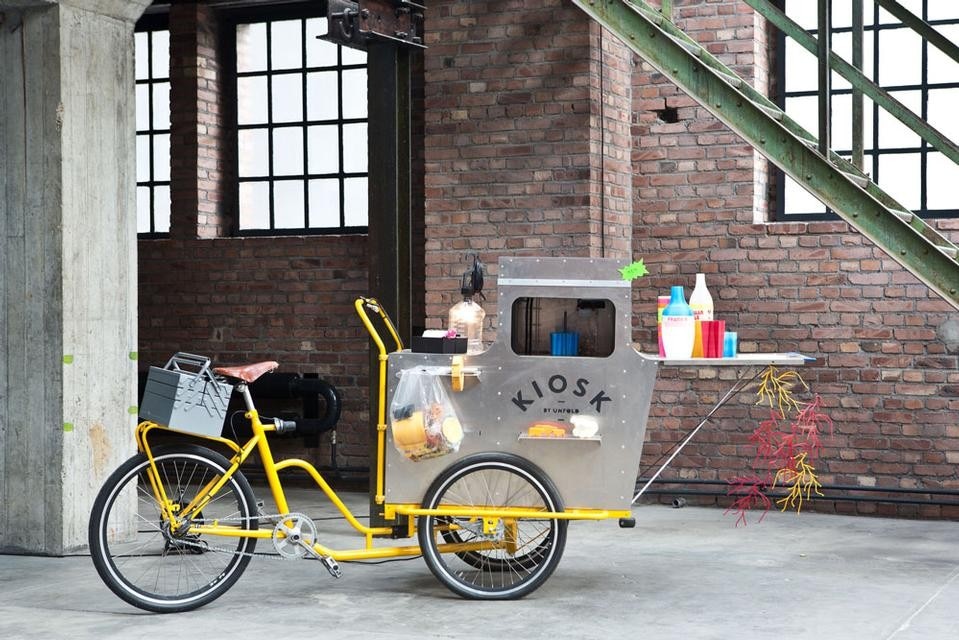 Recycling unconventional materials is also a diffused practice among the participants of the exhibition, always with a provocative and socially-charged attitude rather than a mere functional interest. Formafantasma's Botanica reveals the unexpected technical potential of natural polymers, showcasing objects that come from natural rubber, wood dust, animal blood, and resin, while Sofie Lachaert, with Geld, transforms money into more useful forms with a non-fluctuating value. Function leaves room to metaphor in The Metabolic Factory, instead, in which Thomas Vailly turns his very own hair into a leather-like material by mixing it with glycerine and sodium sulphite (if you think that's a bit gross, the Spiderfarm where Thomas Maincent put arachnids at work to spin silk for human use might be more challenging for you).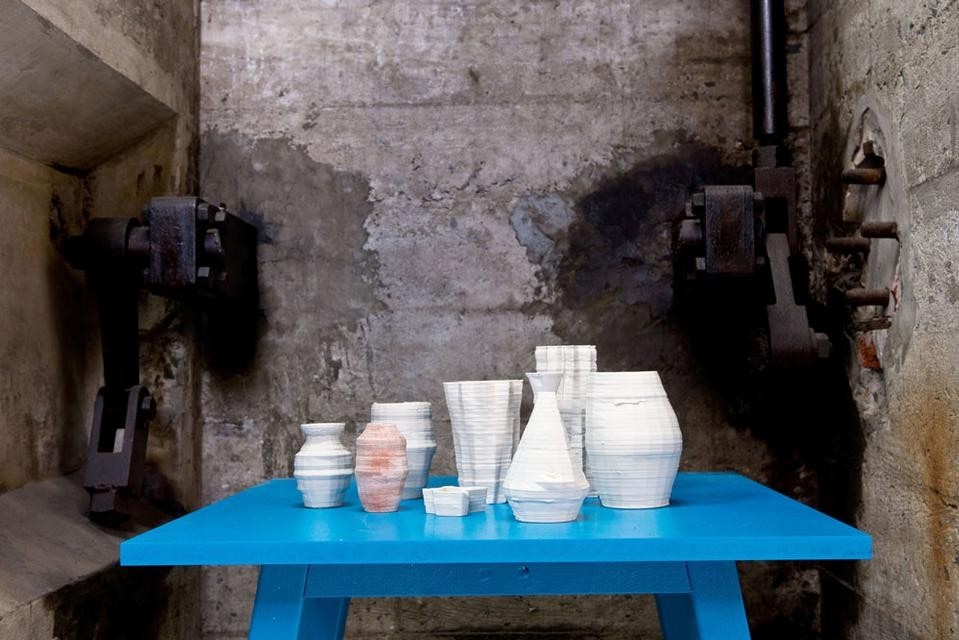 To its credit, the exhibition manages to celebrate innovation while staying critical, and freshly so. Many of the designers on show are Design Academy Eindhoven graduates — Boelen helms a Social Design Master there — and in the catalogue the curator reveals that one of the tipping points for the show's concept was Tal Erez's 2010 thesis, Design for a New Consumer. At The Machine, the young Israeli presents a series of protest signs with titles like "Consumers Unite" and black and white photos of workers' protests on the back — an explicit provocation trying to bridge two entirely different eras. If the project tackles economic restructuring in a more rhetorical way, Juan Montero Valdes' Hacking Hope shows the viewer how easy it is to print your own money using only domestic appliances.
According to Boelen, thanks to "DIY 2.0", the future can be material and immaterial at the same time. The physical object is yours, but the information is shared between everybody, which comes at a risk. Of course things like Arduino and RepRap (and FabLabs) allow designers to bypass engineers and big companies, but you can also 3D-print a working gun at home and, with some chemical savvy, home-made drugs are also possible. Like the curator says, designers are those making the change apparent, and for this reason design is more political than ever. As a consequence, both designers and consumers need to become politically aware. Nicola Bozzi