While Joseph Grima was born in Avignon in 1977, he is originally from Malta, he grew up in London and he currently lives between Milan and Eindhoven. And while he graduated in Architecture in 2003, at the British capital's Architectural Association, the boundaries of his professional activity largely exceed those of a practitioner in the strict sense. He defines himself as an "architect, curator, researcher and editor". Alongside the international geographies of his career, accompanied by an equally branching network of contacts, his decidedly interdisciplinary approach makes him a typical representative of an entire generation of architects-intellectuals, fully integrated in the dynamics of a global world, and at the same time capable of taking critical stances on their contemporaneity.
According to Grima, architecture is anything but an autonomous discipline. It exists, on the contrary, as part of a broader field of production of ideas on the built environment, inevitably involving other forms of knowledge, and necessarily acquiring a public character. This is witnessed, for instance, by the profile of Space Caviar, the office that he co-founds with Tamar Shafrir, and that is now based in Genoa. Grima and Shafrir describe it as "an architecture and research practice operating at the intersection of design, technology, critical theory and the public realm". Several commissions obtained by Grima over the years have proven to be suitable occasions to assess the interactions between architecture and other disciplines, as well as to claim the relevance of design-oriented thinking in the public debate.
In this respect, it is crucial to point out that Grima is a protagonist of the international circuit of architecture biennales and triennales, that over the last decade has witnessed a relentless multiplication of events across each and every continent. Just to mention a few examples, in 2012 Grima was the co-director of the first Istanbul Design Biennale, where he curated Adhocracy, one of its two main exhibitions. He is also to be credited with Space Caviar for the provocative 2014 Kortrijk Biennale Interieur, dedicated to The Home Does Not Exist. That same year, his installation 99 Dom-ino, also designed with Space Caviar, was included in the Monditalia section of the 14th International Architecture Exhibition of the Venice Biennale. Furthermore, in 2015 he was co-curator with Sarah Herda of the first Chicago Architecture Biennale, entitled The State of Art and Architecture, that was the largest event of its kind ever held in North America at the time.
A regular presence at the main temporary exhibitions of contemporary architecture, over time Grima has also approached a number of first-tier museums and institutions. His works have been exhibited at the Vitra Design Museum in Weil am Rhein, Switzerland, at the Victoria & Albert Museum and at the Barbican in London, as well as at the Metropolitan Museum of Art in New York, among the others. A relevant moment in his career was, between 2007 and 2010, the direction of Storefront for Art and Architecture, the independent gallery in New York's SoHo neighborhood that was and still is one of the most vibrant spaces for discussing contemporary architecture and cities. To conclude, in 2018 he was nominated as the director of the Museum of Italian Design at the Triennale di Milano.
Regardless of the variety of occasions and of typologies of projects (architectural or exhibition design, curatorial or editorial) from an overall consideration of Grima's itinerary surfaces the interest in the investigation of a few recurrent topics. Among them is the house, with its current and future evolutions, tackled not just at the Kortrijk and Venice biennales, but also through several exhibitions, including FAR (After Oase N.7), at the Nilufar Depot in Milan (2019) and Home Stories, at the Vitra Design Museum (2020), as well as with the RAM House. The prototype of a living unit first displayed at 2015 Milan Design Week interprets the privacy of its dwellers not as a protection from an external gaze, but rather as a filter from signals ensuring the connection of their electronic devices.
On a different plan, FOMO (2014) is an experimental printed publication whose contents are automatically generated by an algorithm, analyzing and selecting flows of information on social media. This is a brilliant and self-ironic reflection on the overproduction of events and contents which is typical of the contemporary age.

At present, Grima's most relevant experience in the field of journalism is the direction of Domus, a role that he kept between 2011 and 2013. As the youngest ever director, he promoted important changes to the paper magazine, reshuffling its structure and widening the selection of contents, and even more importantly he boosted the enhancement of its digital ramifications, including the full redesign of its website (by graphic designer Dan Hill).
Grima's name also remains associated to the activities of Matera European Capital of Culture 2019, a project that he worked on for four years as its art director. To conclude, Grima has conducted a regular activity of research and teaching for a series of European, Asian and American institutions, including the Strelka Institute of Media, Architecture and Design in Moscow, and the Design Academy di Eindhoven, where he is creative director since 2017.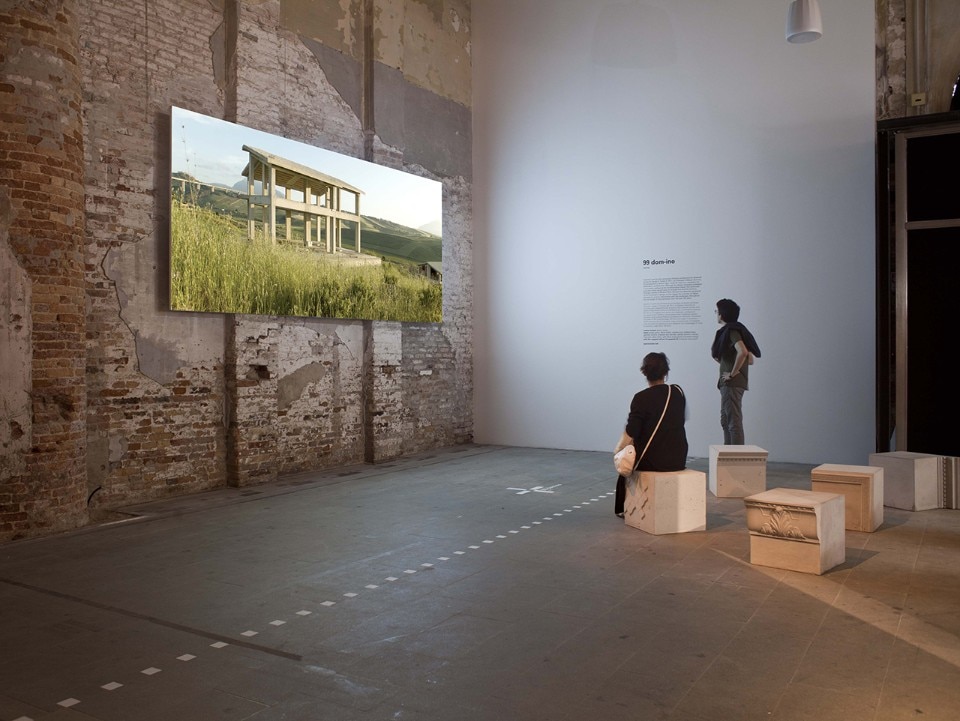 In the words of the editorial board of Domus:
A globetrotter with a vocation for architecture, Joseph Grima is curious and drawn to the digital world (…). Creative and idealistic, his concerns centered on an urban sphere threatened by speculative interests and an unprecedented recession