"La raison entre les mains" is the new artistic project conceived by Stefano Boccalini in collaboration with four artisans from Val Camonica, in Lombardy, Italy. Curated by Adelina von Fürstenberg and inaugurated on the 30th of March, the exhibition will be on display until the 27th of June 2021 at the Maison Tavel/Musée d'Art et d'Histoire in Geneva. A project by the Cultural District of Val Camonica Mountain Community - winner of the Italian Council contemporary art competition - and "Art for the World Europa".
The long-lasting collaboration between Boccalini and the Cultural District of Val Camonica is rooted in the intimate relationship the artist established with the valley during a residency in 2013. Since then, Boccalini has collaborated with communities, local institutions and artisans. Among the projects inspired by these encounters are "Aperto - Art on the border", a public art event dedicated to the relationship between contemporary art and the valley, and Ca'Mon, a project supported by Cariplo Foundation to create a Centre for Mountain Arts and Crafts in Monno, of which Boccalini is the artistic director.

The exhibition "La raison entre les mains" is realised within the framework of the "Art for The World Europa" project, involving important cultural organisations, including Musée Maison Tavel-Musée d'Art et d'Histoire (Geneva) as the exhibition venue, Art House (Scutari, Albania), Sandefjord Kunstforening (Sandefjord, Norway), Fondazione Pistoletto Onlus, Accademia Belle Arti Bologna, MA*GA - Museo Arte Gallarate and GAMeC Galleria d'Arte Moderna e Contemporanea Bergamo.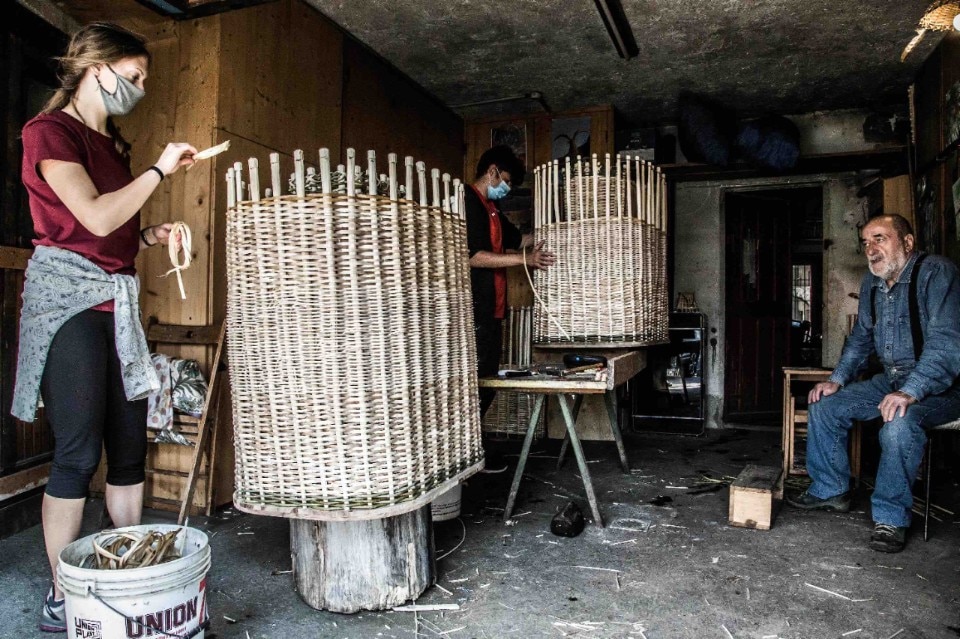 "La raison entre les mains" began with a workshop open to all children in Monno, exploring the so-called "untranslatable words", which have no correspondence in other languages and can only be explained. Nine words were chosen from a hundred, including, for example, "Anshim", "to feel in harmony with oneself and the world" (Korean), and "Balikwas", "to leave one's own comfort zone" (Filipino).

Four artisans, selected by public tender and each one assisted by two apprentices, expertly transformed the words into artistic artefacts using craft practices belonging to the Camonica tradition. As a result, the work is made up of a refined white-on-white embroidery in "carving stitch" with three words, mounted like a painting; two carved walnut woods that present two words; five woven hazelwood artefacts, made using the technique employed for creating baskets and panniers, which make up a single word; three "pezzotti", carpets made from handloom fabrics, each reproducing a word.

The work will soon return to Italy to enrich the GAMeC collection.
Title:

"La raison entre les mains", trad. Reason in the Hands

A project by :

Stefano Boccalini

Where:

Maison Tavel/Musée d'Art et d'Histoire, Ginevra

When :

1 April - 27 June 2021

Curated by :

Adelina von Fürstenberg