Olafur Eliasson presents his new permanent work open to the public, articulated on a path that crosses the Grawand mountain in South Tyrol for 410 meters along the ridge carved in the glacier debris.

The sloping path is punctuated by nine metal arches, leading to the fundamental point of the installation: a device, consisting of several rings of steel and glass, which extends beyond the edge of Mount Grawand. Standing on the platform, the viewer can use the pavilion as an astronomical instrument, looking out over the surrounding rings, which follow the apparent path of the sun in the sky on a given day. The rings, in fact, divide the year into equal time intervals: the upper ring follows the path of the sun on the summer solstice; the central ring follows the equinox; and the last one the winter solstice. Each ring is in turn divided into rectangular glass panes that cover a 15-minute arc of the sun's movement through the sky, allowing the viewer to determine the time of day based on the position of the sun.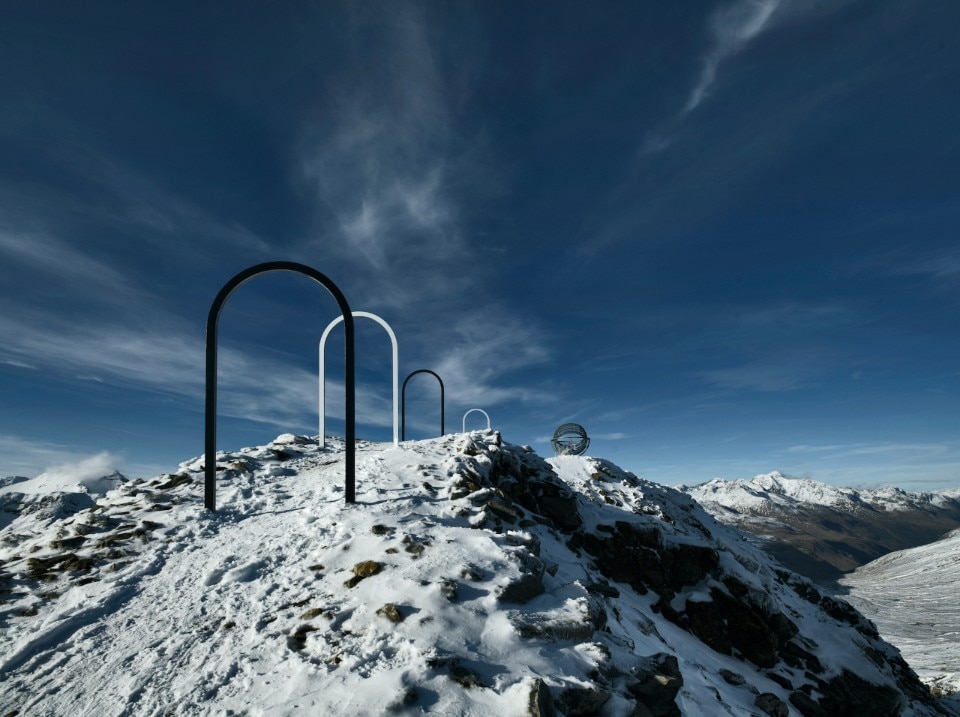 "The artwork acts as a magnifying glass for the very special experience of time and space that this place offers: vast and boundless on the one hand, local and specific on the other" said Eliasson. "It is an optical device that invites us to engage ourselves on planetary and glacial perspectives".

The work was commissioned by the Talking Water Society, a platform for reflection and exchange on the theme of water, our most powerful and precious resource.

Work:

Our glacial perspectives

Artist:

Olafur Eliasson

Opening:

9 October 2020

Location:

South Tyrol, Italy, Grawand Mountain (3.212m) – Hochjochferner glacier. Access via Schnalstaler cable car in I-39020 Kurzras