Sabel Gavaldón and Manuel Segade are the curators of the first exhibition in Europe about Vogue, the "legendary" dance movement. The show at Ca2M (Centro de Arte Dos de Mayo) in Madrid completely overturns the museum through radical performance, art, politics and style.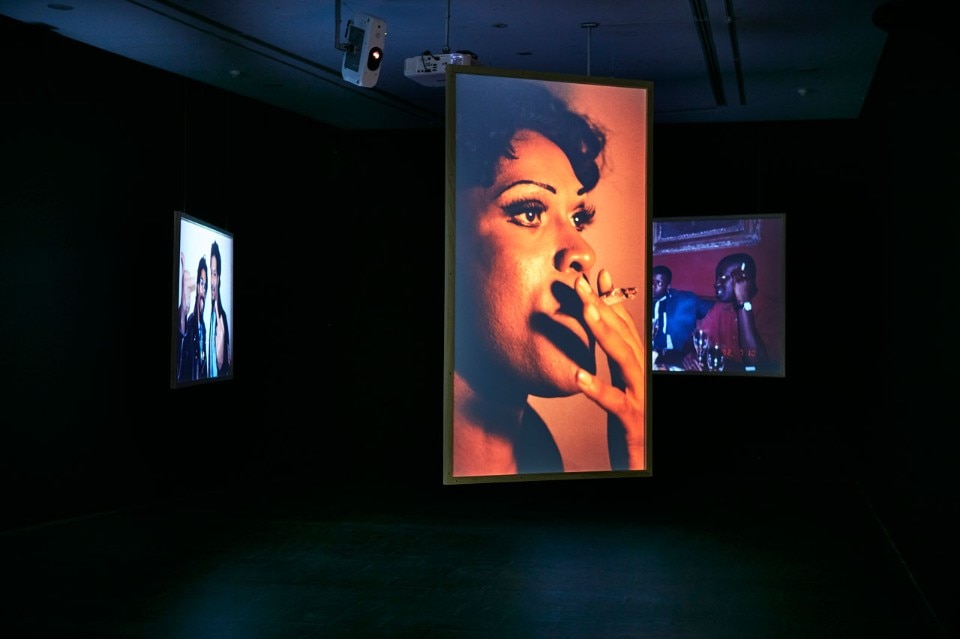 Vogue could be associated to a dance-style and linked to choreography. Which is the relationship between Vogue and dance and what Vogue really is?
Manuel Segade: Voguing is the signature dance form of the Ballroom scene. This is a fiercely underground scene that flourished in 1980s New York as a response to the dramatic challenges posed by the AIDS epidemic. But its roots go much deeper into the history of the Black diaspora… All the way back to the 1920s and the first massive drag balls celebrated during the Harlem Renaissance. Ballroom culture unfolds around transgender pageants and spectacular dance battles between queens of Black and Latino descent. Emerging from a context marked by institutional racism and intersecting forms of oppression, dance provides a communal space to reclaim queer energies and dissident bodies. What is more, Ballroom makes it possible to imagine new forms of kinship and community that are yet to come.
Sabel Gavaldón: For decades, Ballroom culture has provided an alternate family for thousands, expanding across the United States and more recently to Europe (Paris and Rotterdam are now witnessing the emergence of a vibrant scene). Ball kids congregate in competitive houses whose leaders are known as mothers and fathers, adopting house names as their family names. Originally inspired by the poses in fashion magazines, voguing is so much more than a dance form. It's a toolbox comprising a variety of minoritarian strategies that allow performers to enact a radical exploration of gesture, style and identity, while learning to survive within and against dominant culture.

The space of Ca2m has been totally transformed in order to contain "Elements of Vogue." The museum has become a container for different artistic and social discourses originated around Vogue, but I think that this is not its only role. Which is the function of the museum space in this exhibition?
MS: When we say we are a contemporary art institution we declare a political commitment: our adscription to a selective tradition that comes from the 60s and which runs parallel to the discursive formations of feminism and gender theory, decolonial thinking and class critique. For us this intersectional agenda of race, class and gender is fundamental to understand contemporary art and its ways to produce subjectivities, critical representations of reality and uses of language we could never imagine before. This exhibition serves as a statement on all this and that's the reason why its physical heart is a ball room where new social choreographies can be invented: new aesthetic forms that will be the birthplace of new social formations. Vogue needs to happen and not to be exhibited and this radical gesture is what the institution is about.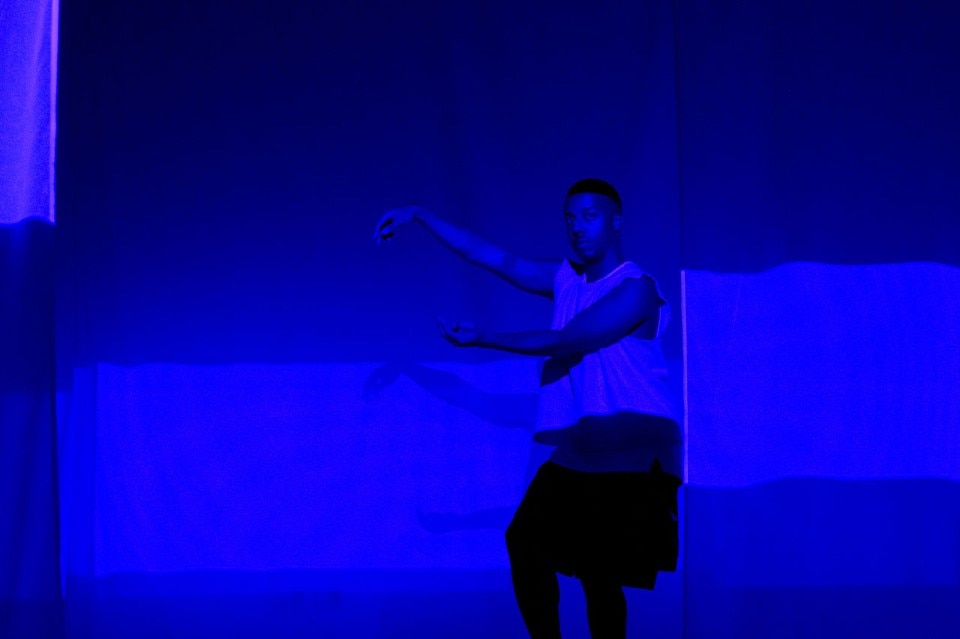 How does "art" enter into the world of Vogue? Is there a specific identity (or more than one) that bonds the works of art and the artists selected for the show?
SG: Something quite clear for us is that Ballroom culture is a relevant form of artistic production in and of itself. We are not really interested in inscribing subcultural practice into the dominant historiography, but rather to experiment with ways for the museum to be affected, infected, transformed… Ballroom is a popular culture that weaves large, often contradictory struggles across time and space. The show at CA2M aims to foreground this powerful materiality and historical density of performance at the intersections of race, gender, and class. I'd say that one crucial aspect all the artists we are invoking have in common is that they move beyond what James Baldwin called the "burden of representation". They do indeed move beyond those categories that define as well as confine. That's why I think this project has little to do with questions of representation inherent to the traditional discourse of identity politics. Instead, the exhibition points towards the emergence of a minoritarian poetics.
MS: I think a main concern for us is indicated in the subtitle: vogue is a case study to talk about the wider subject of performativity and blackness. In this sense I think Arthur Jafa's Love Is the Message and the Message Is Death really gets to articulate all the exhibition in a soma-affective and responsible way through the whole history of the black political body in the 20th century audio-visual archive. Some other pieces show the declinations of the possible performances of blackness through Lorna Simpson, Ellen Gallagher, Carl Pope Jr. or Paul Maheke… I think that dance and tidal rhythm is what vogue gave us: a pattern for storytelling.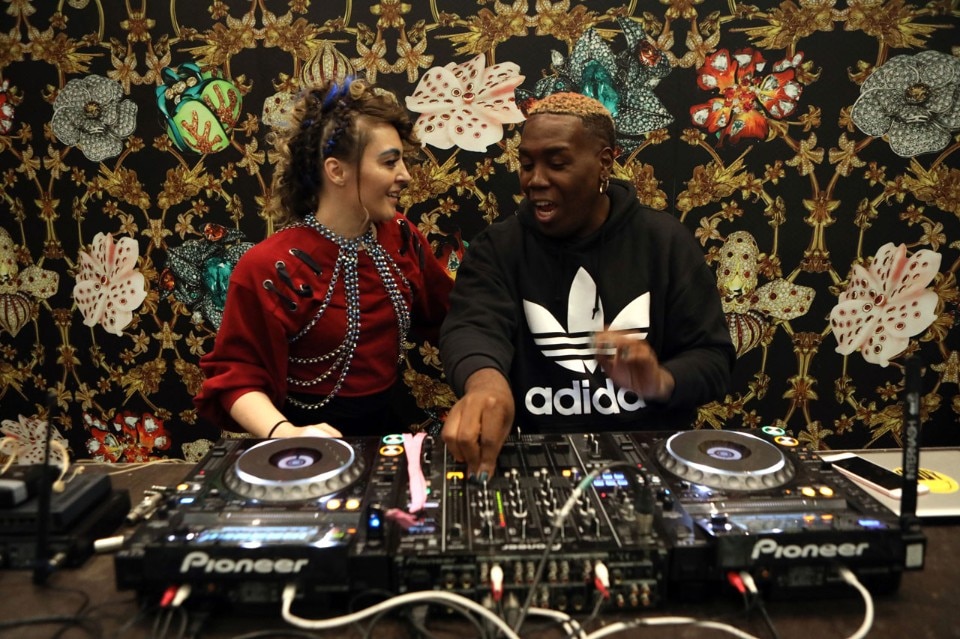 The language of vogue seems impossible to be translated by words. However I noticed that there is a strong presence of verbal written language in many works exhibited in the show. Which are the reasons that could connect vogue to writing?
SG: I love that you've noticed this. That's something that took shape rather intuitively while researching towards the show. We realised that in many of the artistic practices we were dealing with, the body is revealed as a palimpsest. Which means that the flesh is again and again being marked, overwritten, and signified upon. This goes easily unnoticed, but the most everyday of gestures carry within themselves an intricate history of domination and resistance. It's a form of writing, really. But one that takes the form of living flesh. Perhaps it's time to move beyond that purely linguistic understanding of bodies that was once characteristic of queer theory. I think that radical performance can teach us ways to shift the focus from semiotics into somatics, by looking carefully into the materiality of bodies, their concrete practices and intensities.
Exhibition title:

Elements of Vogue

Opening dates:

17 November 2017 – 6 May 2018

Venue:

Centro de Arte Dos de Mayo

Address:

Avda. Constitución 23, Madrid

Curators:

Sabel Gavaldón, Manuel Segade