The Đạo Mẫu Museum was born as a place to celebrate the cult of the Mother Goddesses, rooted in Vietnamese popular culture, an intangible cultural heritage for UNESCO.
The project, developed over approximately 5000 m2, brings together architecture and nature, where the former perimeters the vegetation in an almost sacral manner.
The intervention is characterized by using clay tiles from hundreds of homes. Collected by the site owner, the tiles come from the remains of the urbanization process that involved the project area. This process, in fact, has often destroyed existing rural fabrics and has led new buildings to use modern materials considered more durable; from this, the designers' desire came, to reuse ancient materials raised, giving life to an architecture capable of reconciling local tradition – in its materials and intrinsic values – with the contemporaneity of shapes.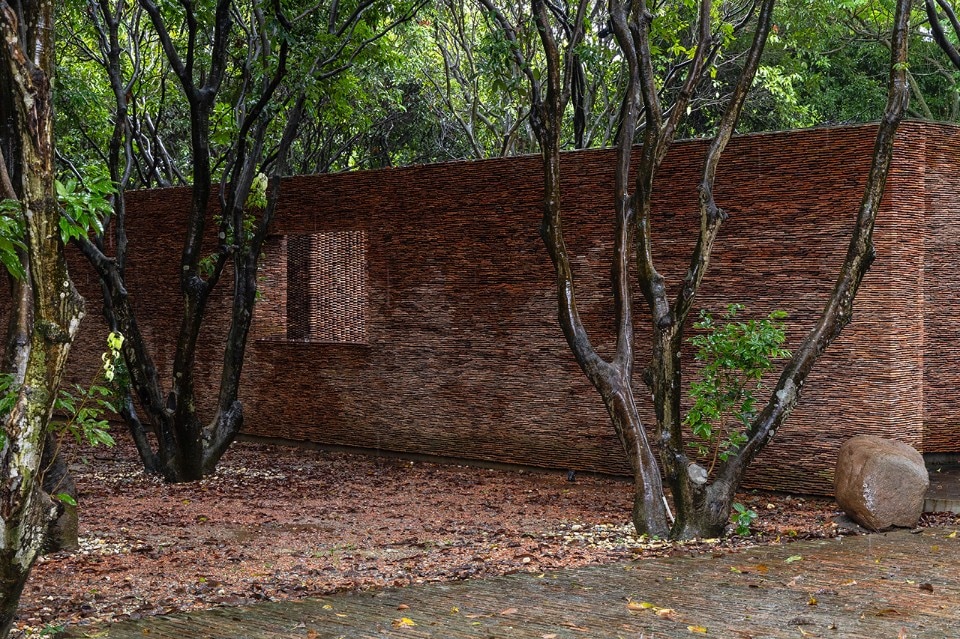 The material thus becomes an element of continuity, capable of structuring a project that is an expression of a material and symbolic culture. Finally, the idea of using tiles comes from the experience of a memory of the designers of ARB Architects. These elements bring to mind the "sacred feeling through the smoke of incense, through the afternoon light that penetrates deeply into the interiors of the tiled roofs of the temples."
Thus, each part of this intervention is composed of thin clay elements, which make each volume, tower, and partition vibrate when light or rain hits the tiles, coloring and blending them with the vegetal landscape.