Belgian studio Hé Architectuur transformed a run-down industrial building in the centre of Brussels into a residential space. The brick facade, with its typically northern European traits, conceals large, flexible and interconnected rooms inside which offer different functions: the project, based on co-housing, also features a studio and co-working spaces that focus on conviviality and exchange.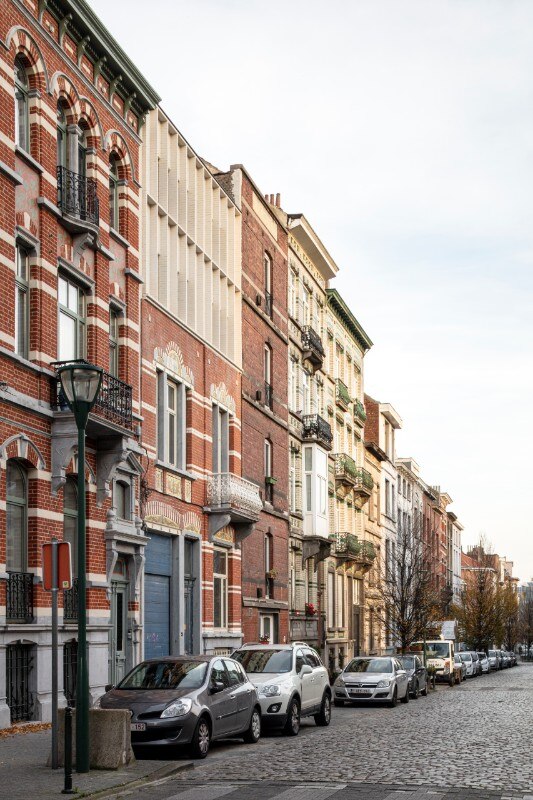 A low-tech strategy was adopted for the renovation of the building, aimed at environmental sustainability and avoiding energy waste. This is evident in the materials used – natural, recycled, low-carbon – and in the use of simple technologies that do not require mechanical maintenance. Fewer components, but also robustness and flexibility, are the ingredients that shape this renewed architecture.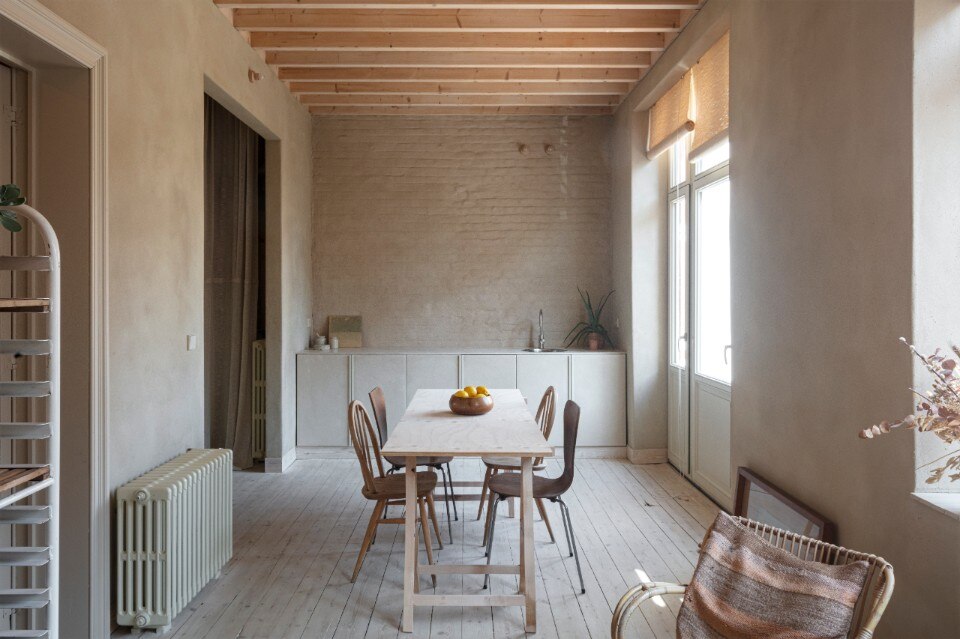 Karper's open, bright, softly coloured and discreet interiors are developed on four levels housing the common areas and rooms, as well as striking terraces. The original two-storey building has been extended: in the current design a wooden extension allows light to enter and houses a double-height space culminating in a roof-terrace.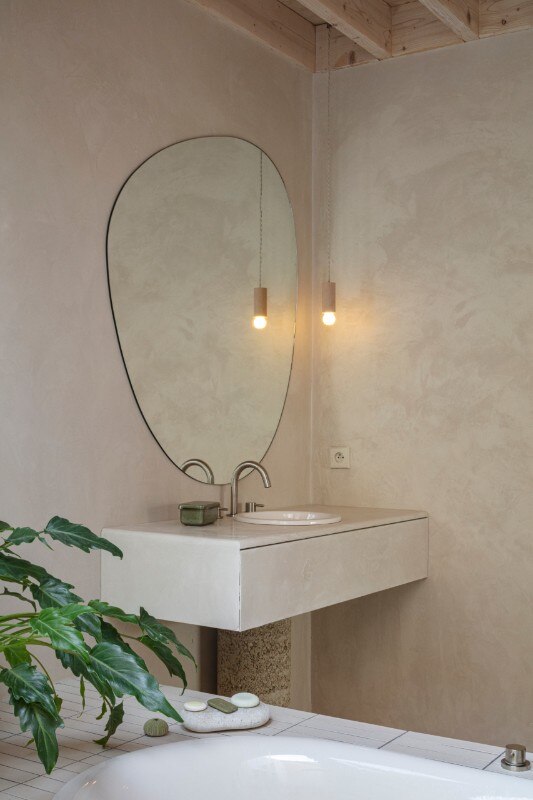 Particular care has been taken in the choice of materials: from wood to stone, to straw from a local farm that serves as insulation, to plaster in clay tones recovered from a building site in Brussels, the preference is for natural surfaces and recycled products, in order to reduce the polluting emissions that would be caused by new building materials. The elements of nature, ancestral, belonging to the rural world, are thus also moved and applied in urban architecture. 
Project :

Karper

Location :

Brussels, Belgium

Program:

Residential spaces, studio, co-working

Architects :

Hé Architectuur