The main goal was to transform a historic building into an elegant house capable of combining the Peloponnesian landscape with the essentiality of domestic spaces. This was the task that Etsi Architects set as they were commissioned an intervention on the historic customs in the port of Kardamyli.  
The Teloneio had become a ruin, appearing as a set of massive volumes partially covered by concrete. Therefore, the project's challenge was to reveal the 18th-century stone structure, rethink the interior spaces to increase its quality, and rediscover the relationship with the sea, lapping just a few steps from the building.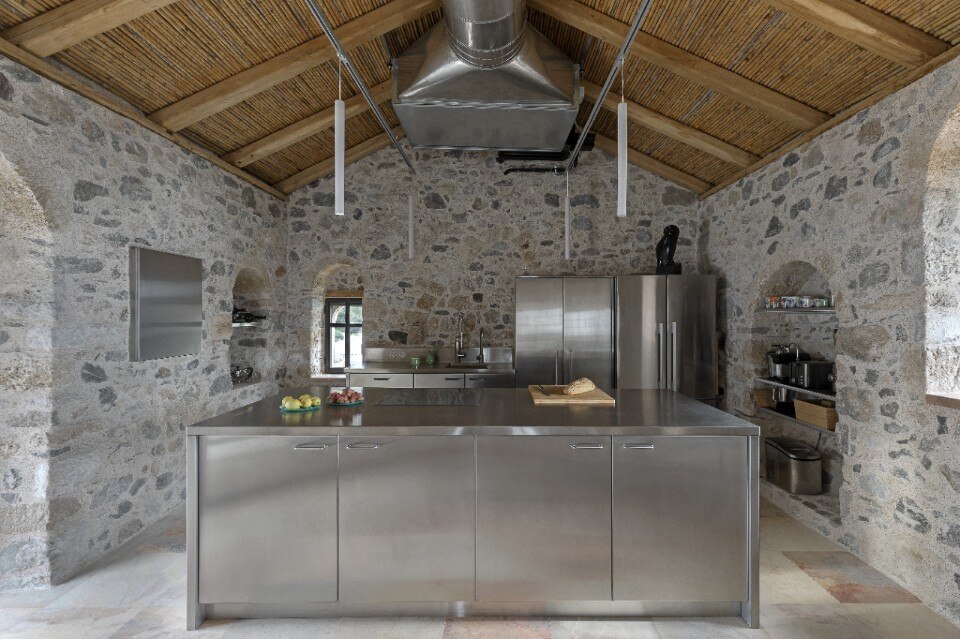 To fulfil such goal, the Greek architecture firm has inserted new openings to enhance the dialogue between inside and outside, making spaces brighter and more liveable. 

Thus, the rooms are characterised by furnishings in olive wood, defining volumes that seem to be carved out of the stone itself. The floor, in local marble, follows the colour of the furniture, contrasting a smooth finish with the roughness of the ancient walls. Finally, adding a small room for services in the bedrooms is a chance to design new partitions with an opaque wired glass wall, emphasizing lightness while differentiating the intervention from the existing structures.
Hence, the Teloneio Kardamyli has set a sequence of new spaces in which a refined restoration work is revealed, where simplicity becomes a strengthening element for the project itself. Mosaics, niches and glimpses of the sea generate a luminous architecture, standing out within a unique and, at the same time, domestic landscape.