A holiday home on the Atlantic coast, in the municipality of Le Pouliguen, France, has been renovated by Avignon Architecte placing a new architectural volume where the old veranda used to be. The attached block is located next to the main building, becoming an extension of it and assuming the function of a connector between inside and outside.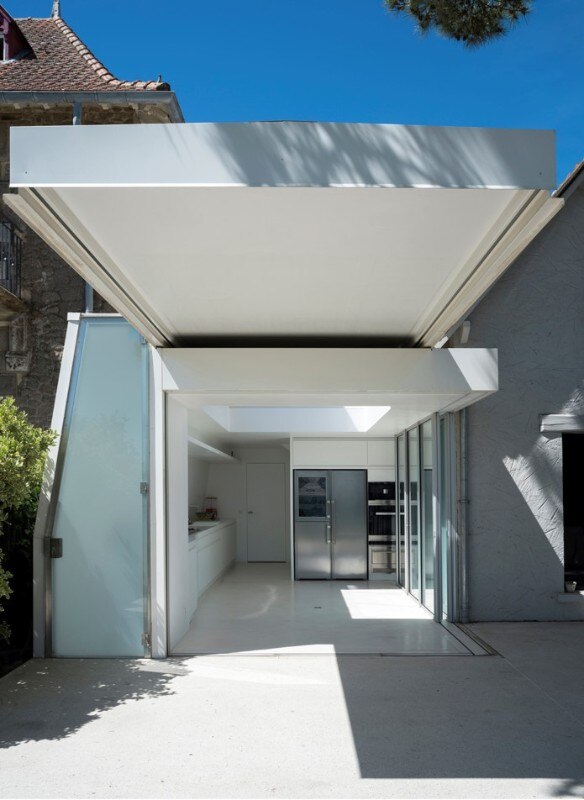 A flexible space in continuous transformation, Topless House is defined by a removable roof that offers different spatial configurations: by sliding, it lets light into the kitchen housed in the volume and becomes a cantilevered surface creating a covered outdoor patio. Made of resin in the lower part, the roof encloses a lighting system.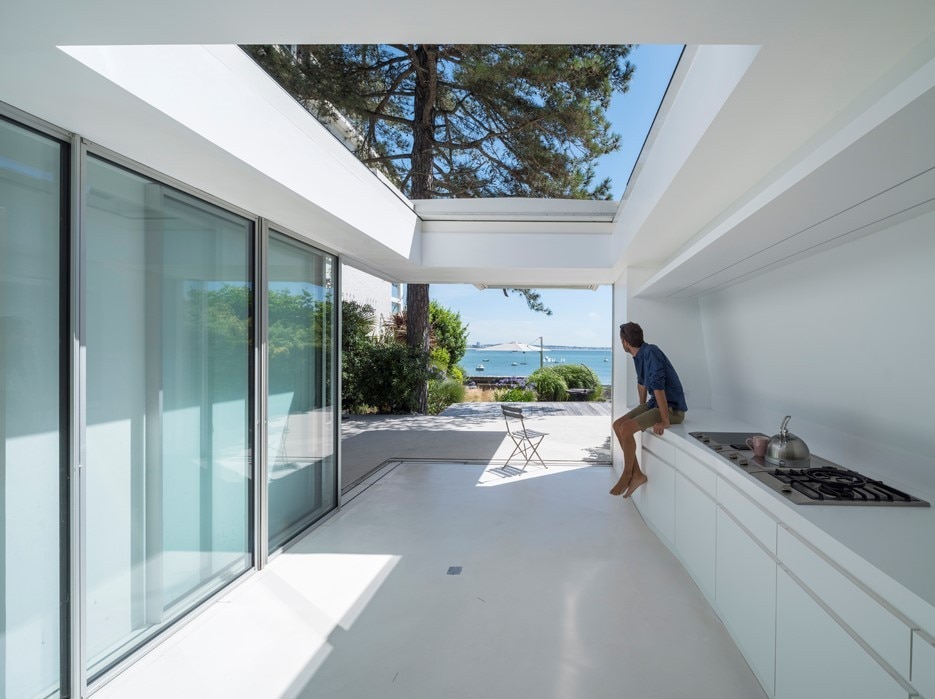 The design is in relation to the environment: the landscape enters the home through the opening in the ceiling and the glass walls enclosing the volume – transparent doors that open with a special sliding system to optimise space and free up the corner, for a combination between inside and outside.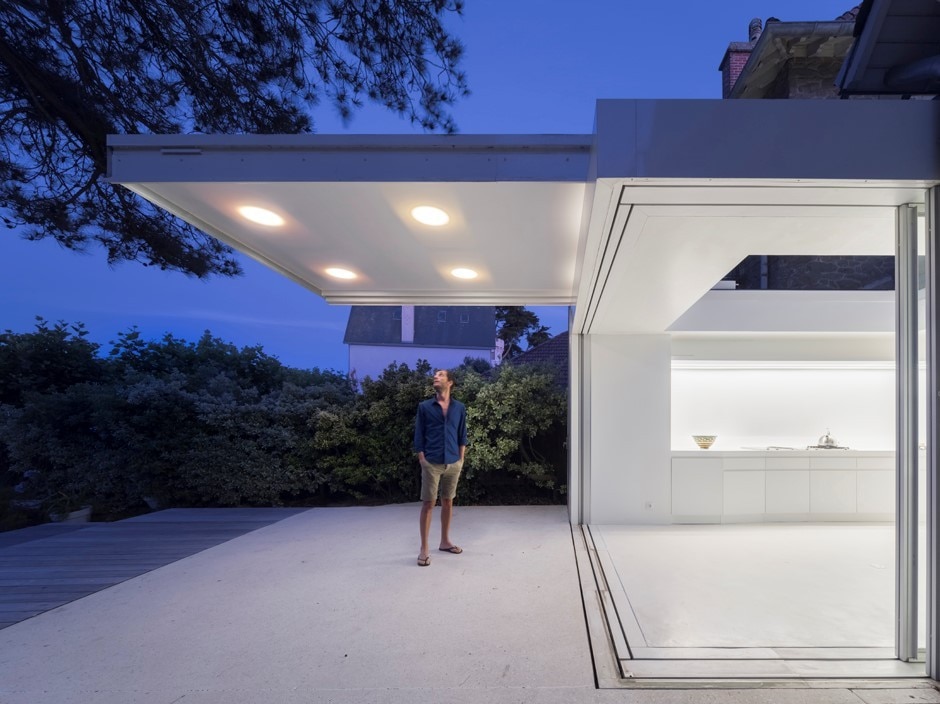 At the end of the volume is a shower hidden by a translucent glass door. Inside, the space contains a 7-metre kitchen and a master bedroom at the end, connected to the main building. A concrete terrace accompanies the user towards the entrance, while a sliding wooden floor covers the staircase leading directly to the beach.
Project:

Topless House

Location:

Le Pouliguen, France

Program:

Private residence

Architects:

Avignon Architecte

Demolition:

Mollé Maçon

Steel structure:

MSL

Electricity/ventilation:

Idélec

Plants/heating:

Océan

Furniture:

Pettier

Drywall:

Lormeau

Roof:

SETT

Outdoor windows:

Vitrocsa

Corian roof:

BF Pro

Area:

50 sqm

Completion:

2020