A retreat to experience nature and get away from the hustle and bustle of the city. Set in a pine forest and overlooking the shore of the Kyiv Sea – the large reservoir on Ukraine's Dnieper River – the Shelest recreational complex blends architecture and landscape.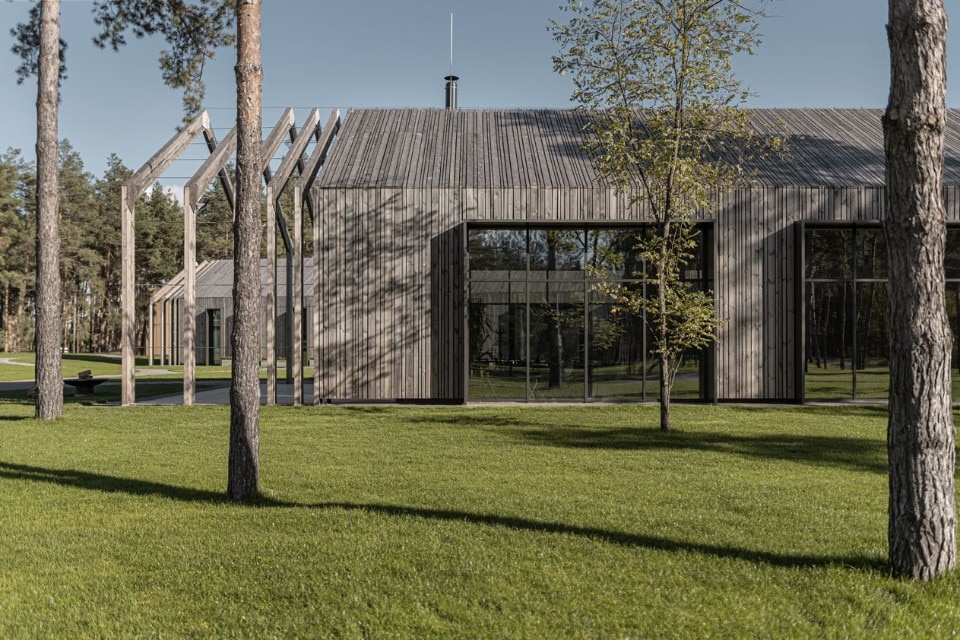 Yodezeen's project accommodates a reception and restaurant in two blocks overlooking a swimming pool, blending into the existing context and respecting it. Tranquillity and silence are the characteristic features of the place, which invites guests to slow down and listen to the sounds of the surroundings.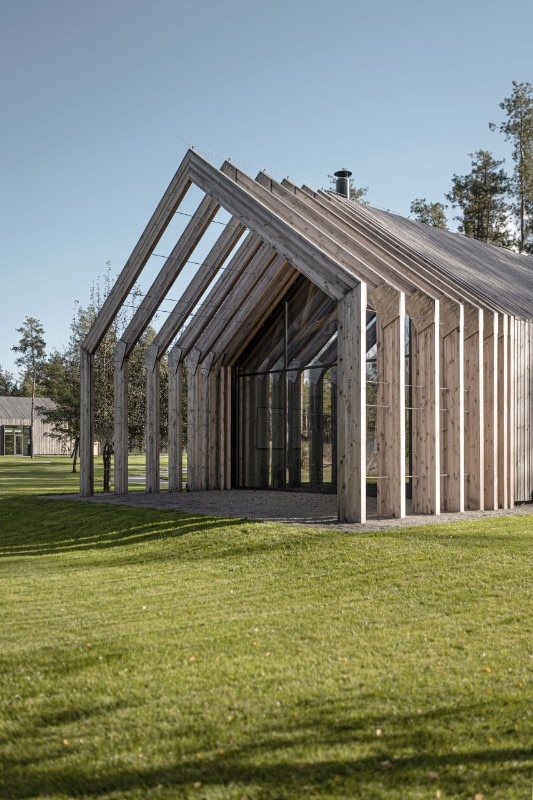 "The work on this project was carried out carefully and unhurriedly, as the creators of this complex intended it", said Artem Zverev, co-founder and leading architect of the studio. "We tried to smoothly and authentically fit into the already existing space, not shaking it, but joining it".
The 1,200 square metre structures, made of pine wood, are lightweight and almost evanescent at the ends, with frames arranged rhythmically to form small access porticos.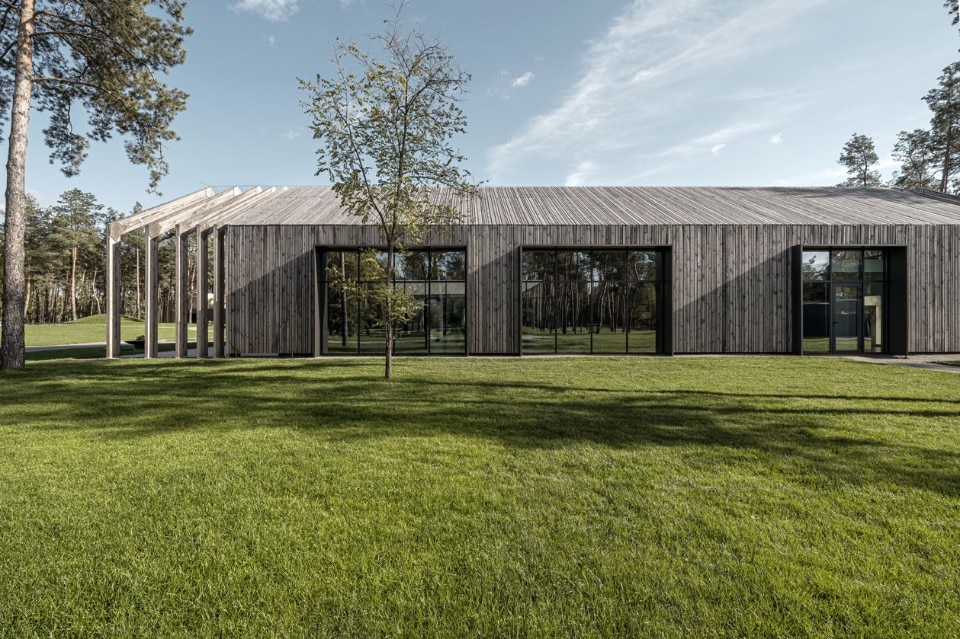 Their cross-section is reminiscent of a compact, protective birdhouse with a double-pitched roof. The homogeneity of the wooden slats used as cladding is only broken by the large glass openings which cut the facade and connect the interior with the exterior. 
Project:

Shelest

Location:

Kyiv Oblast, Ukraine

Program:

Reception and restaurant

Architects:

Yodezeen

Project team:

Artem Zverev, co - founder and lead architect; Artur Sharf, co - founder and lead architect

Area:

1,200 sqm

Completion:

2019