In the lake of Como, the strip of land between the lake and the wood, the so-called "half coast," was originally an area with an agricultural vocation. Now, however, although traces of anthropic activity are still visible, the land has been reabsorbed by the mountain's vegetation, in the inevitable change of economy and social organization. Here, on the eastern bank, the architect Lorenzo Guzzini completes, on a lot under the historic pedestrian street, a family villa designed respecting the double inclination of the land - from west to east and from south to north.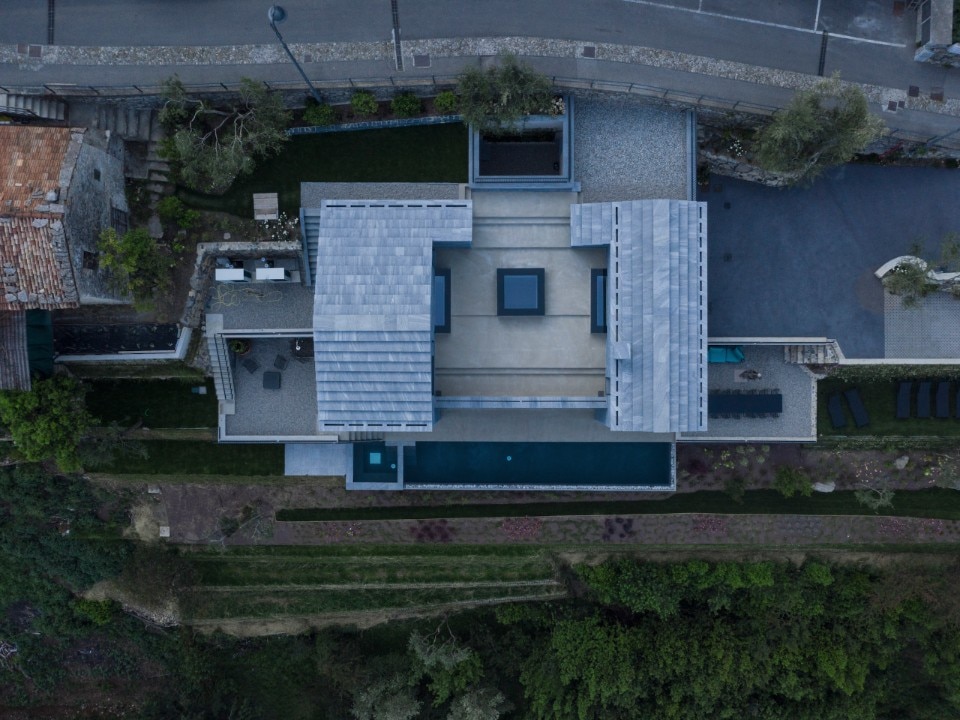 With the intention of minimizing the excavations on the site, the architecture is composed of two higher volumes at the ends of the lot connected at the ground floor by a large hall, which develops, following the slope, on three distinct levels. This spatial choice generates in the users an always different perception of the lake: from an aerial view from the kitchen to the discovery of the sky on the living room step. The change of elevations is also repeated on the terrace, where the oblique perception of the view amplifies the view of the lake.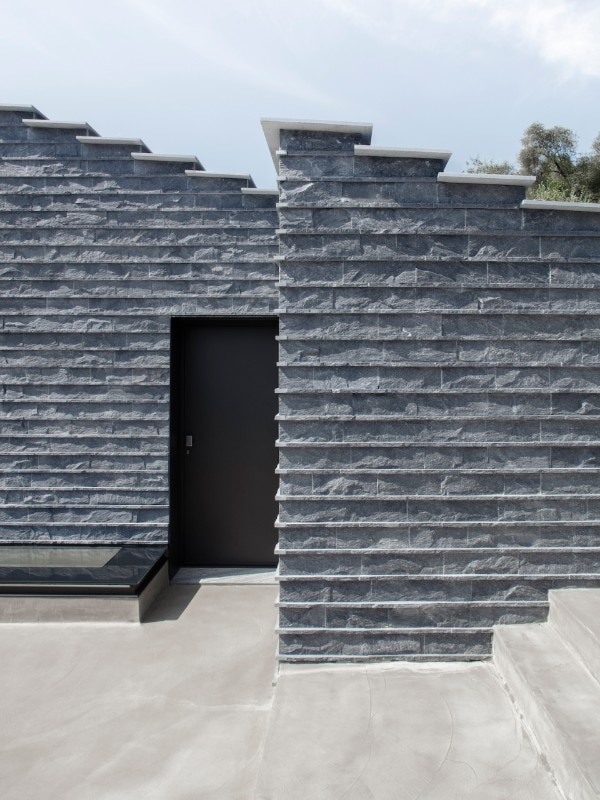 Internally, however, the tension of the spatial narrative is helped by the compression and dilation between sleeping and living areas and by the continuous contrast between light and shadow in the domestic routes. Materially, the detail of the exterior stone cladding owes much to the traditional buildings of the lake, while the roof and facade merge thanks to a modular design of the pitch.
Project:

Villa Molli

Architect:

Lorenzo Guzzini

Engineer:

Claudio Sosio De Rosa

Client:

private

Location:

Sala Comacina, Como, Italy

Construction date:

2018-2019