L'Esquirol House is located in the village from which it takes its name, L'Esquirol, in the Catalan comarca of Osona. The project by Sau Taller d'Arquitectura started with the client's request to transform the ground floor of a single-family building into an independent, bright flat with shared spaces.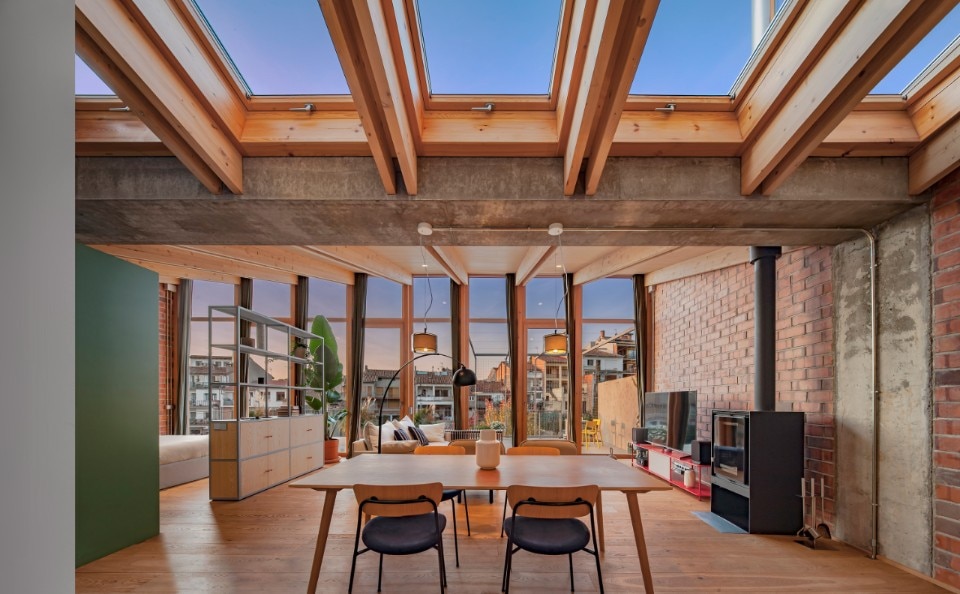 Light and ventilation are the keystones of the project by the Catalan studio, which annexed part of the backyard to the existing house, a space of five metres in length. The new roof is V-shaped, providing light and ventilation without restricting or obstruct the upper flat.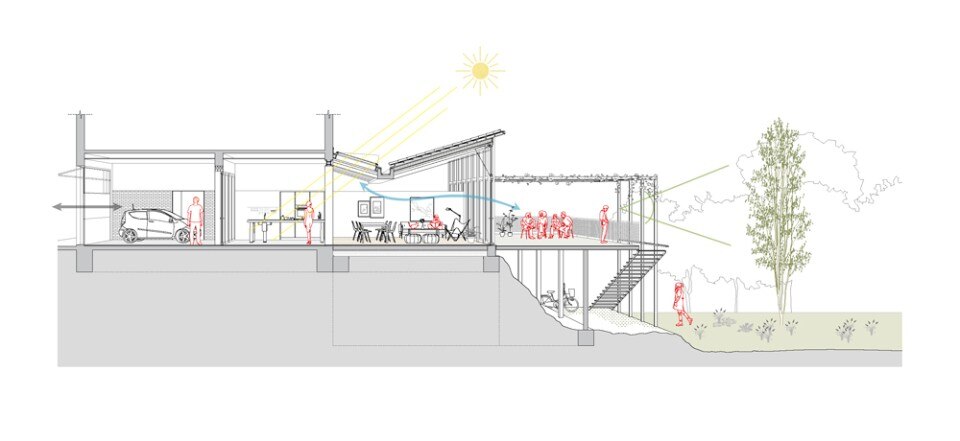 To solve the problem of water drainage, the architects placed a C-section reinforced concrete beam at the point where the two roof pitches meet: on one hand, this element serves as a channel for rainwater collection, on the other is a support for the roof beams and a divider of the interiors.  
The space is organised into four zones in relation to each other, in a play of transparencies and openings defined by low walls and glass surfaces that let light through. The first part houses the garage and entrance, while the second includes kitchen, bathrooms and a studio, optimally positioned to receive natural light and air from the roof.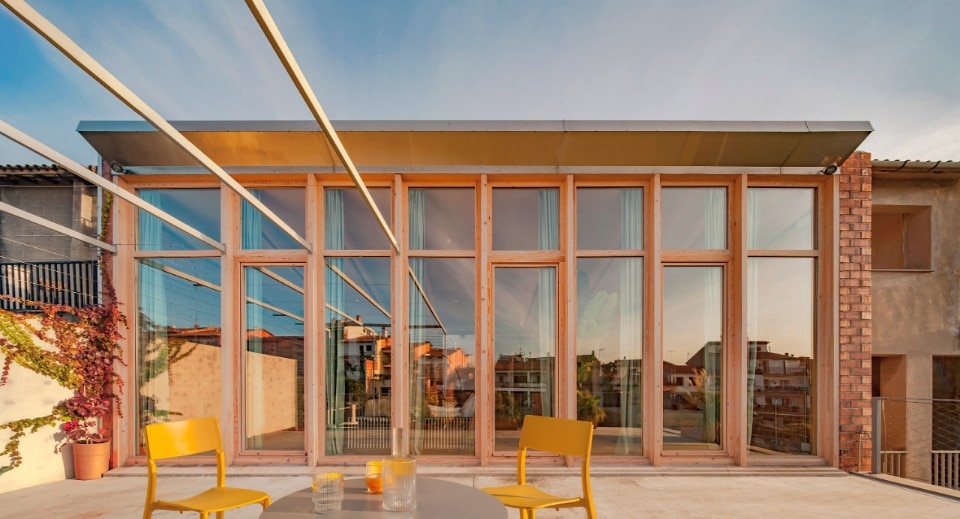 Living room and bedroom occupy the annex, enclosed by the V-shaped roof. A patio suspended on the hillside overlooks the green space and leads, via a staircase, to a garden on the lower level.
Project:

L'Esquirol House

Location:

L'Esquirol, Osona, Catalonia

Program:

Private apartment

Architects:

Taller SAU

Consultants:

Capentry: Fusteria Vivet; Fluids and brick work: Centre Serveis Osona; Blacksmith: Joan Sanglas

Area:

120 sqm

Completion:

2021