For Mexico, it is a time of great innovation in urban regeneration. In recent years we have seen the emergence of several public spaces that combine architectural quality with low-cost/low-tech solutions. These projects are conceived as urban and civic infrastructures: devices that encourage civic action and the renewal of marginal urban contexts.
An excellent example of this approach is the series of coloured playgrounds designed by T+E Arquitectos in the working-class neighbourhoods of Tuxtla Gutiérrez and Chiapa de Corzo (published in Domus in April 2020, READ HERE). Also worth mentioning is the Laboratorio Para La Ciudad in Mexico City, an institutional office dedicated to the creative rethinking of public spaces in dialogue with civil society.
This is also the purpose of the Xico-Parque Sur 23 project by Mexican studio All Arquitectura in a densely populated area of Valle de Chalco.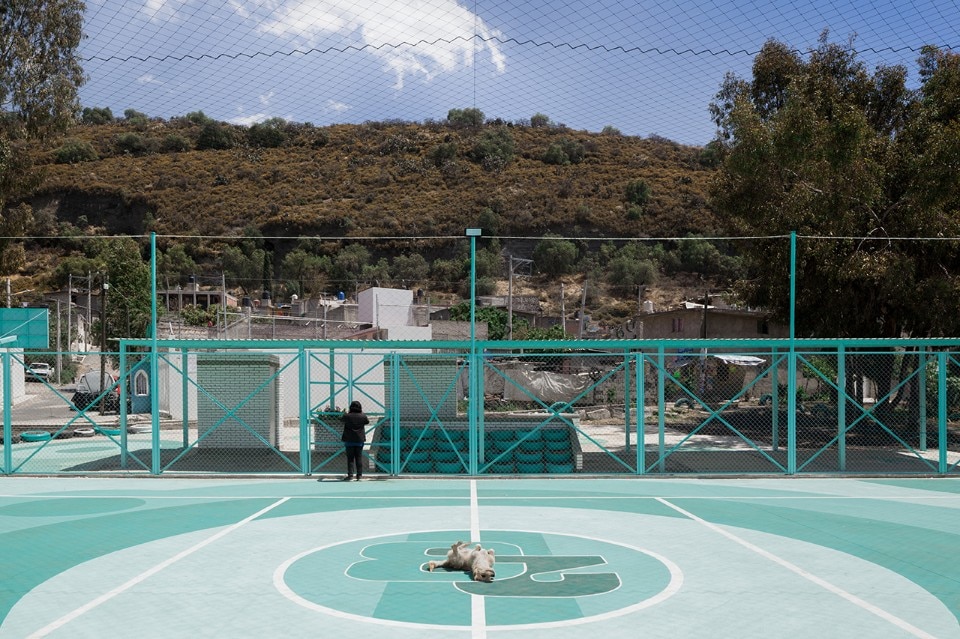 The design of the public space was preceded by a long process of listening to the inhabitants of the area, from which the architects understood the problems faced by the community and some of their essential needs: spaces for playing and meeting, shaded areas, seating, bathrooms, etc.
Following this first phase, the Mexican studio came up with a composite and coherent design, aesthetically characterised by different shades of water green and centred around a playground. Next to the playground is a roofed area with bleachers, two bathrooms and an area that can easily be used for boxing (a very popular sport in the city). Around the playground there are several games for children: from swings to a small mountain to climb.
The project is designed to bring together different types and generations of people, generating what every public space should produce: the unexpected.
Project:

Xico-Parque Sur 23

Architect:

All Arquitectura

In collaboration with:

love.futbol

Sponsored by:

Pincus Family Foundation

Location:

Valle de Chalco, Mexico

Completion:

2021