Gianni Rodari used to say that learning is never-ending and that what we do not know is always more important than what you already know. Building a place of learning for people who do not yet know anything about the world is a responsibility that transcends the architect's task: here, more than ever, architecture is not just a functional container but an "incubator" of life.
In a suburban area of a town in Paraguay, Equipo de Architectura has created an empathetic, emotional work designed to create an intimate, engaging contact between the children and the enclave in which they are taking their first steps.
The building is strongly dichotomous: while the exterior appears as a tight, protective bulwark, the interior is articulated in a series of open, interconnected spaces where children can freely experiment with textures, colours and smells in safety.
The earth of which the architecture is made transmits primitive, elementary information which, on a sensorial level, evokes the image of an ancestral shelter, instinctively if not cognitively perceived.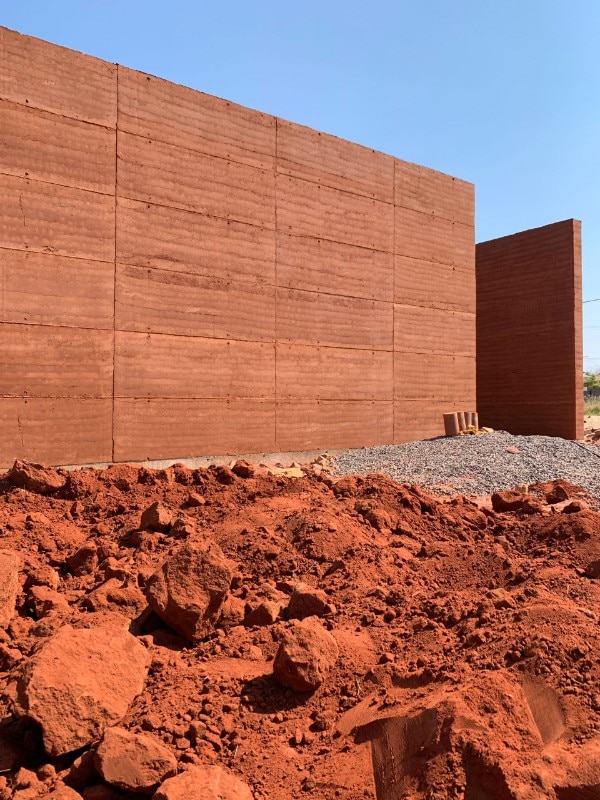 The complex includes four large spaces: two classrooms, each further divided into two spaces, a dining room and an administrative area. Each space opens directly onto a central open courtyard which is the nerve centre of the project, a place for play, exploration and interaction for different ages.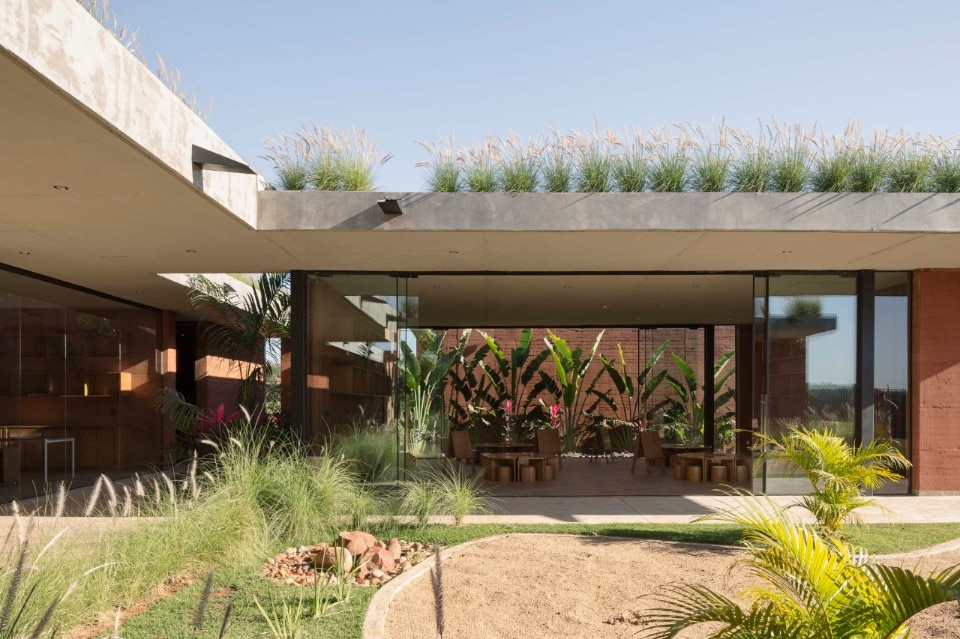 Technical measures such as cross-ventilation, green roofs, sun control and the use of durable, low-impact materials reveal a special sensitivity not only to climatic well-being but also to environmental sustainability.
Who you become depends on how you begin the bumpy road of growth in early childhood, in a subtle balance between protection and self-determination: this is where it is conceptually right to start because, as Rodari says, "a child needs to stock up on optimism to challenge life".   
Project:

Child Care Center

Architectural project:

Equipo de Arquitectura

Project team:

Viviana Pozzoli, Horacio Cherniavsky, María Paz Sánchez

Client:

Las Tacuaras S.A.

Structural engineering:

Federico Taboada

Landscape architecture:

Lucila Garay

Location:

Villeta, Paraguay