For this project, the architects wanted to create a relationship of protection and participation between the house and the forest that surrounds it.
The project is thus based on a closed, soft shape, designed in the midst of the greenery. It is just on this curved line of handmade white bricks that the two volumes defining the home stand; one for the family and the second smaller one, rising on two levels, for guests.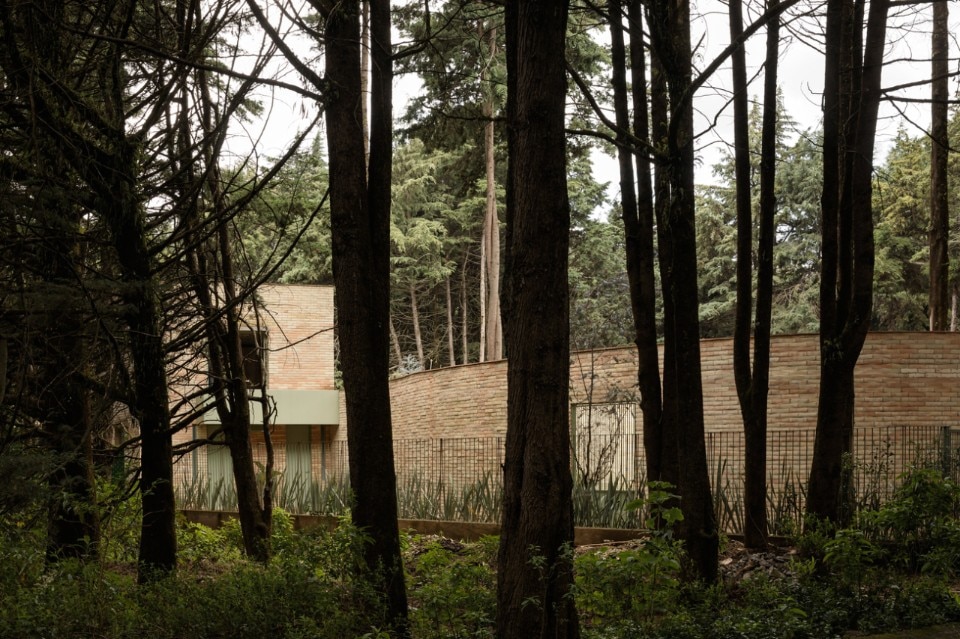 An architectural feature of the entire project, the brick wall is both a perimeter and a movement, an identifying trait and a pathway through the home. When crossing the house it turns into a perforated corridor, generating a narrative of jealousies and tensions of light in the domestic space and underlining the friction between its curved outer shape and the layout of the interiors, marked by a rigorous geometric layout.
The stereometry of the volumes is also contrasted by the reinforced concrete floors of the roof, which bend to let in the morning light.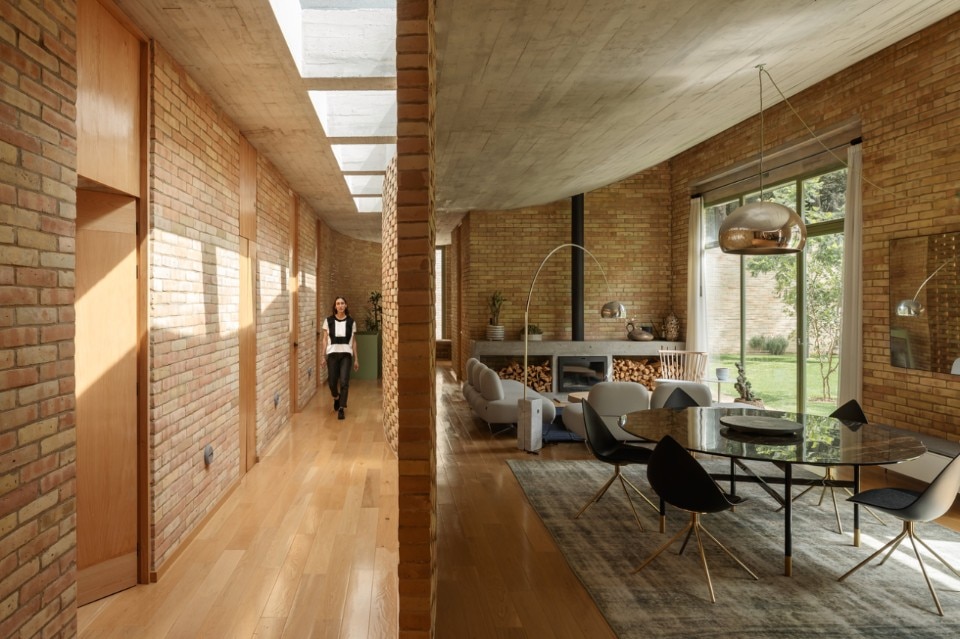 As it is built entirely out of handmade bricks, Casa Jajalpa celebrates the "artistic" imperfection of this extraordinary material and the different ways in which it can be laid.
The sinuous course of the wall opens and closes, and frames abstract fragments of landscape through the courtyards, windows and doors, making nature a main protagonist.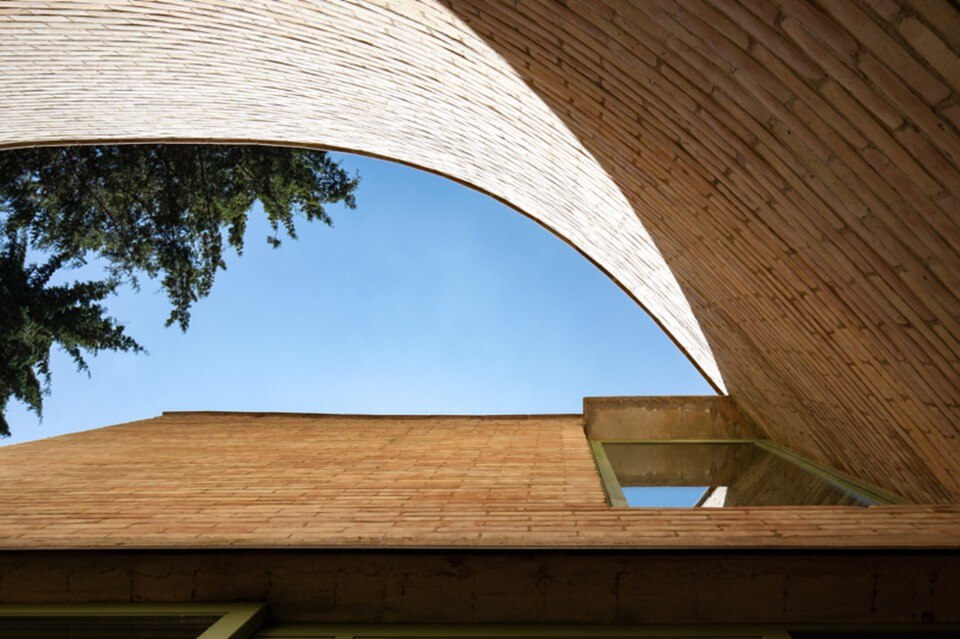 Project:

Casa Jajalpa

Architects:

LANZA Atelier _ Isabel Abascal and Alessandro Arienzo

Project team:

Alejandro Márquez, Celina Bonadeo, Jéssica Hernández

Area:

600 sqm

Location:

Ocoyoacac, State of Mexico