Founded by Mexican artist Bosco Sodi on the outskirts of Puerto Escondido and jointly designed by such famous architects as Tadao Ando, Kengo Kuma and Ambrosi Etchegaray, Casa Wabi has been expanded with a new structure, designed by Álvaro Siza and dedicated to ceramics.
The aim is to introduce the children of the community to a typical activity of the local tradition, clay craftsmanship, in order to introduce them to art.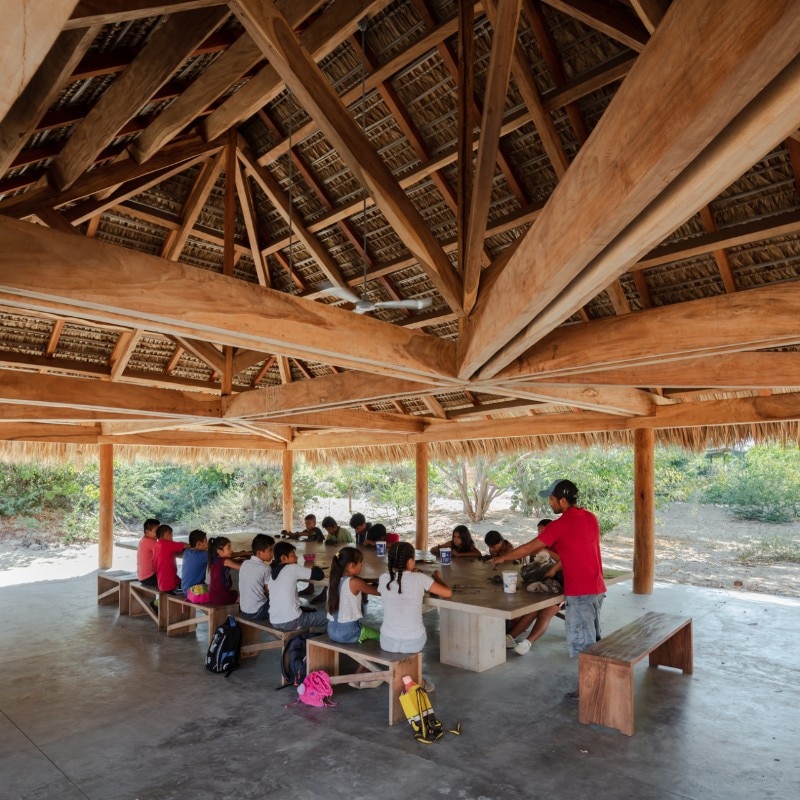 The Portuguese master's decisive, free and essential sign is contaminated by the forms of local architecture in this project. His intervention is centred on a main Palapa – an open wooden structure surmounted by a large seven metre high roof made of dried palm leaves – under which workshops are held. In the centre of the Palapa stands a large concrete table which is both a clay modelling and teaching room.
The complexity of the carpentry of the Palapa, on which the vegetation cover rests, contrasts with the absence of retaining walls which gives the space a lively sense of protection and freedom.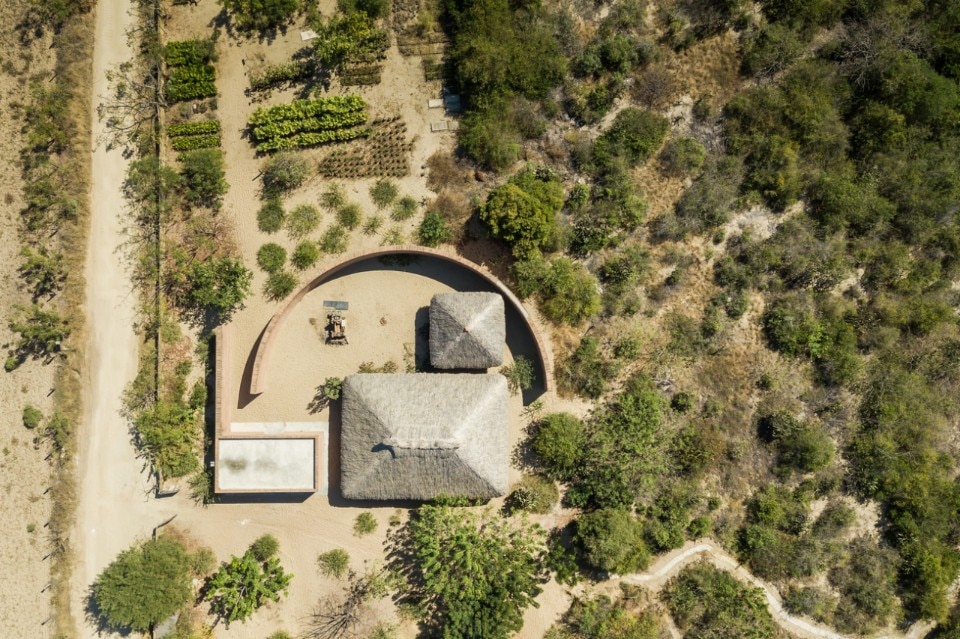 This central pavilion is embraced by a semi-circular fired brick wall: eight metres in diameter with a perimeter reminiscent of the notion of community. Almost tangent to the circle is the other L-shaped wall, a service geometry enclosing two rooms used for storage, a patio for the clay oven and a building with bathrooms.
The natural forms and materials used, such as palm trees and bricks, establish a reciprocal bond and a radical harmony between architecture and nature, and more specifically between the built object and its "circumstances": the land that hosts it and the clay that is worked here.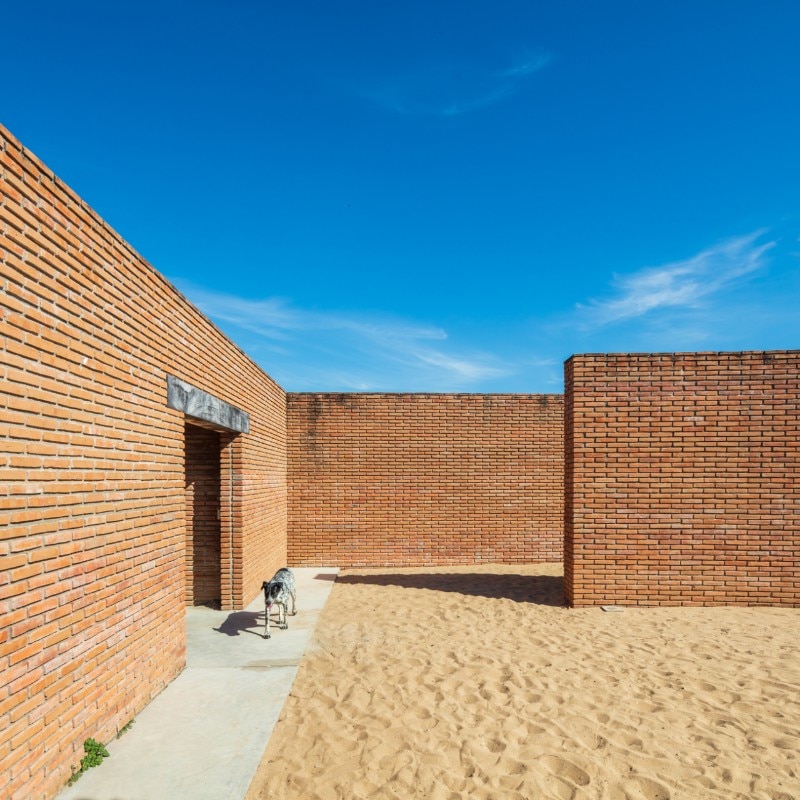 Project:

The Clay Pavilion

Architect:

Alvaro Siza Viera

Leader Architect:

Clemente Meineres

Local Architect:

BAAQ' - J. Alfonso Quiñones.

BAAQ' Project team:

Inca Hernández, Itzae Carrasco, Alfonso Sodi

Structural Engineering:

Alfonso Sodi

Palapas:

David Jiménez

Carpentry:

Javier Gomez.

Location:

Puerto Escondido, Oaxaca, Mexico

Area:

140 sqm