Local municipality are increasingly investing in Community Centres, often supported by private funds, to promote collaborative cultural practices based on citizen participation and activism. As collective buildings of necessary flexibility they offer a very interesting theme for architectural interpretation and experimentation.
"It's been a pleasure working with the team at Hammersmith and Fulham and the local community to realise a building that, whilst modest in scale, offers a nonetheless significant piece of civic and social infrastructure to South Park" says Alex Ely, headmaster of London-based Mæ Architects.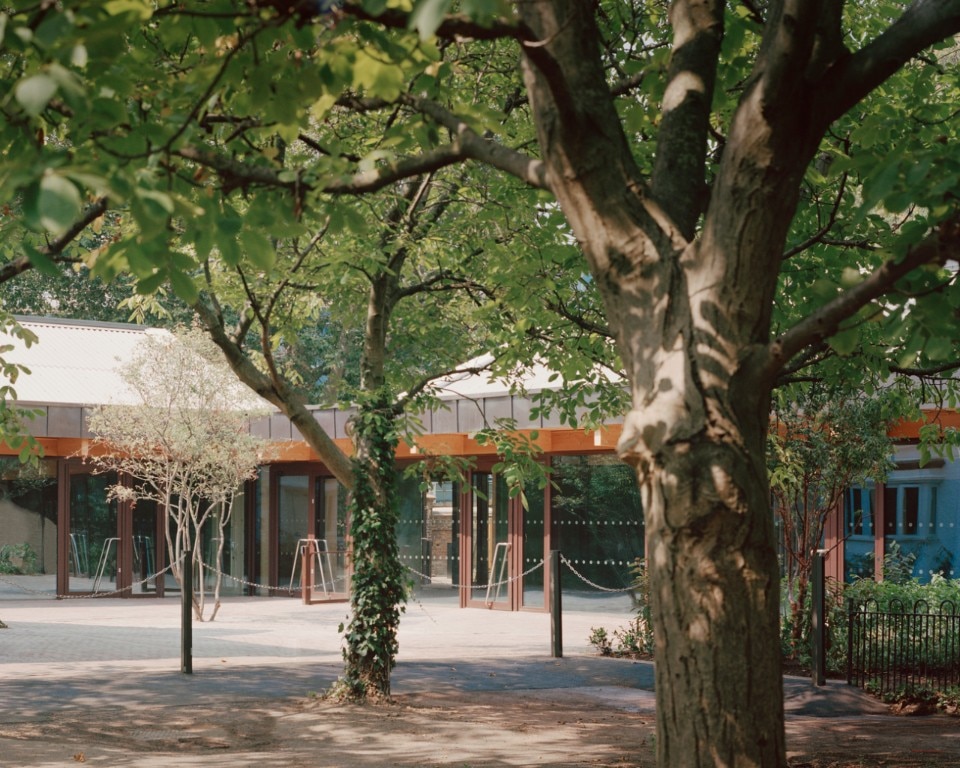 Located on the north-west corner of South Park, the centre has been built within the old brick and terracotta boundary wall that encloses the park - once the largest plant nursery in Europe - and around the Clancarty Lodge, a disused wooden structure typical of early 20th century parks in London.
Mae Architects chose to maintain and redevelop the Lodge building, reproposing it as a space for the arts and historic heart of the new centre. A system of pavilions is arranged in an L-shape around it, defining a sequence of new public spaces of transition from the street to the park. Beyond the entrance courtyard that welcomes and guides the visitor, we enter the heart of the centre towards the café, the common rooms, the nursery and the Lodge courtyard where outdoor social life takes place.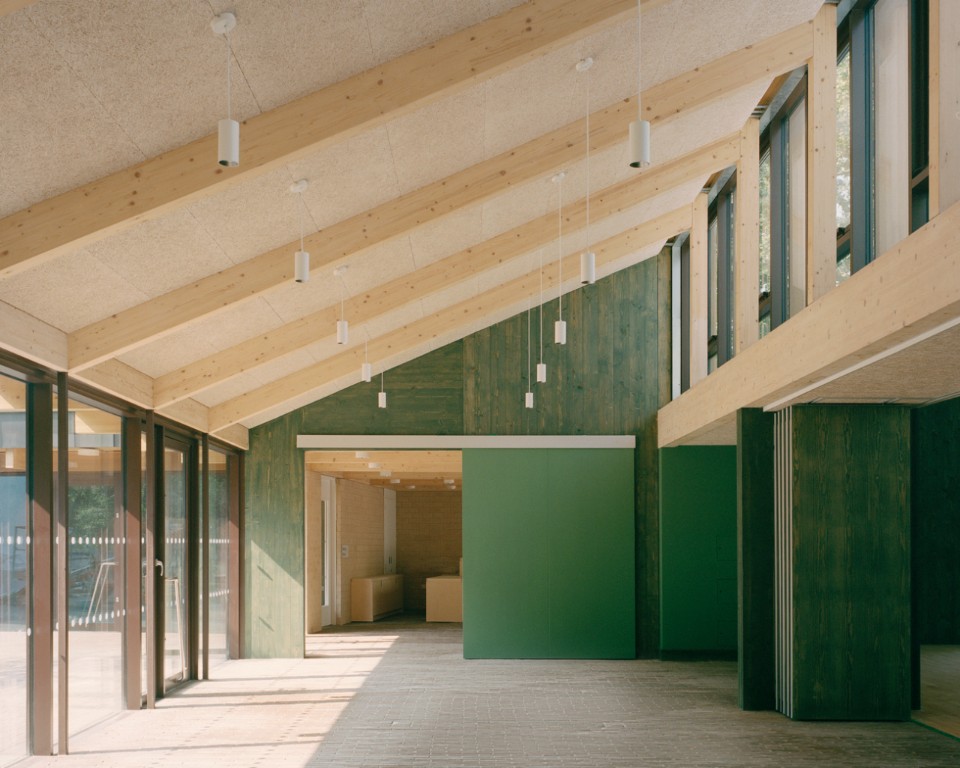 The pavilions are designed in the manner of the old glass greenhouses that once inhabited the nursery. Their large windows act like periscopes, drawing light from above and surmounting the boundary wall to mark the entrance to the Centre. They take the form of large, flexible classrooms that can be opened and closed as needed and can be rented separately.
"We wanted something that strongly communicates the idea of a public place," says project architect Michael Dillon.
In order to preserve the neat lines of the structure and the spruce glulam architecture, the services inside the pavilions are distributed in trenches and run lengthwise along the building, topped by glazed fronts.

The value and architectural significance of the project also lie in its low environmental impact and low budget. The entire structure made of cross laminated wood, is completely reversible and removable, while the brick cladding of the pavilions, created specifically to adapt to the colour scheme of the context and its characteristics, allowed the project to effectively recycle more than 28 tonnes of potentially landfill material.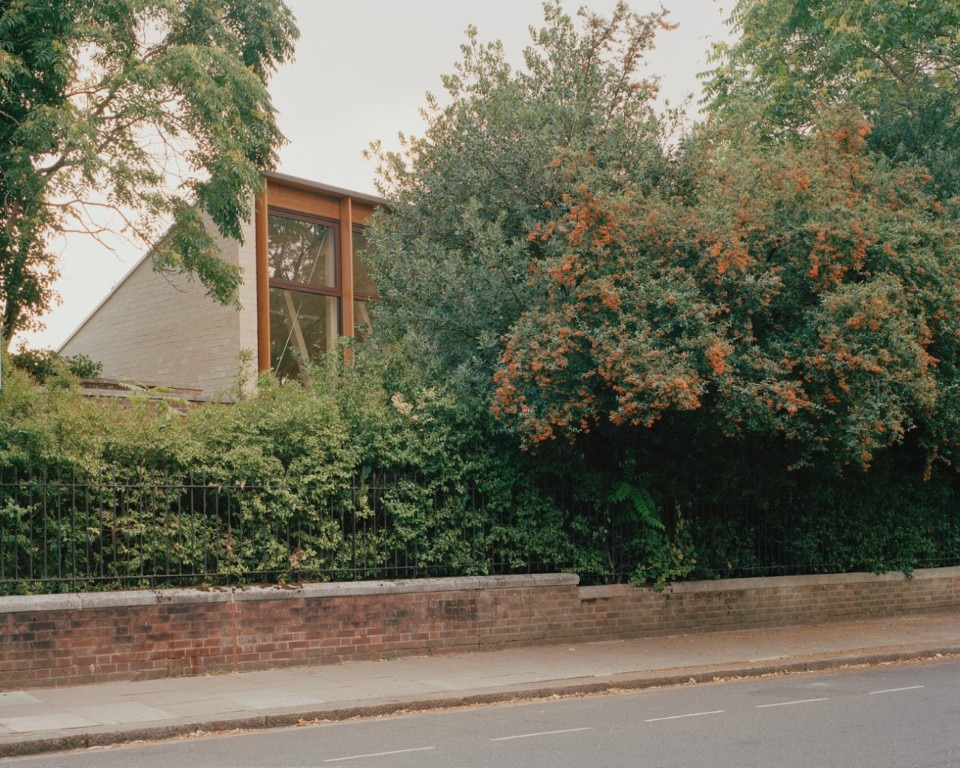 Project:

Sands End Arts & Community Centre

Architects:

Mae Architects

Structural / Civil Engineer:

Elliot Wood

Landscape:

J & L Gibbons

Acoustic:

Mach Acoustics

Area:

525 sqm community area 143 sqm nursery school

Planning:

CMA Planning Consultants

Completion:

2020

Location:

Fulham, London