In the world of contemporary art it is increasingly easy to find new contemporary exhibition spaces that go beyond the usual white cube typology, making the artworks interact with the context and the architecture that hosts the museum/gallery/space. A well-known case in Milan is that of Fondazione Prada, a museum complex designed by OMA in a structure that housed the "Società Italiana Spiriti" distillery at the beginning of the 20th century. The Dutch studio's project almost entirely preserves the former industrial buildings and inserts new contemporary volumes between them.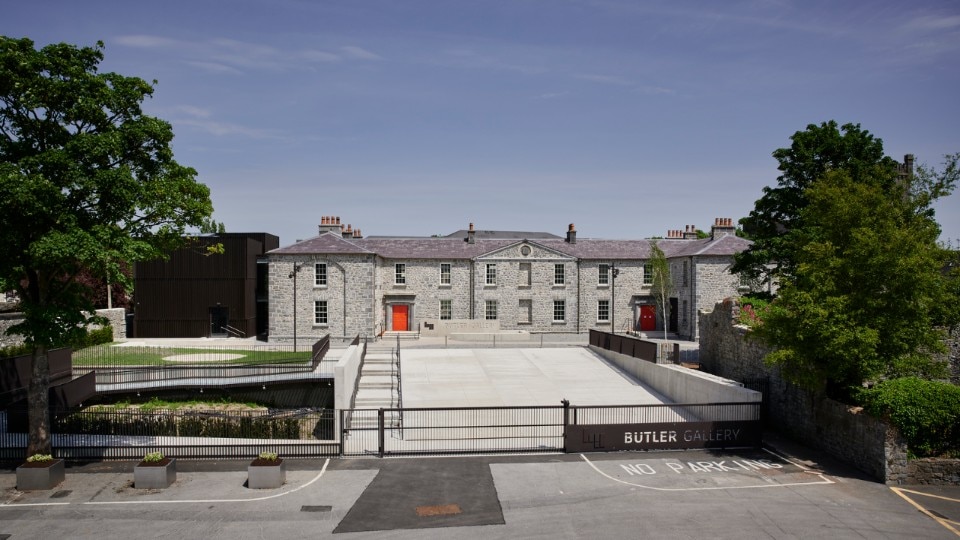 The same strategy of radical restoration combined with contemporary additions was adopted by McCullough Mulvin Architects for the Butler Gallery in Kilkenny, Ireland.  The site of the Dublin-based studio's intervention is a almshouse dating back to 1818, which has been redesigned to host exhibitions and events related to contemporary art.
The stone outer envelope has been carefully restored, while the interior, adapted for its new exhibition function, retains some traces of its former life. Attached to the stone building is a pair of two-storey volumes, characterised by a bronze facade with an elegant vertical texture. The new elements are delicately juxtaposed with the historic building, modifying its internal paths. If on the outside a contrast is created between the two parts, on the inside a unique environment is created.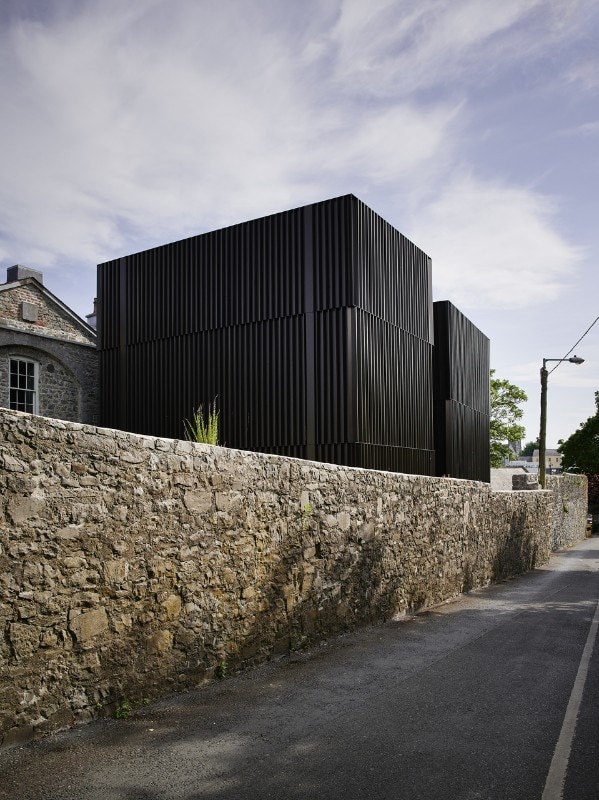 Particular attention was paid to the design of the outdoor spaces, which contain a sculpture garden, children's areas and an archaeological site. McCullough Mulvin Architects succeeds in the task of bringing old and new together without betraying the nature of the site. With this project the Irish studio is a candidate for the Mies van der Rohe Awards 2022.
Project:

Butler Gallery

Location:

Kilkenny, Ireland

Architect:

McCullough Mulvin Architects

Structural engineering:

O'Connor Sutton Cronin

Mechanical and electrical engineers:

Noel Lawlor Consulting Engineers

Quantity surveyors:

Brendan Merry & Partners

Conservation consultants:

Carrig Conservation

Landscape:

Stephen Diamond Associates

Contractor:

Mythen Construction

Area:

890 sqm

Completion:

2020