After two years of construction and numerous obstacles, such as parasite attacks, heat waves and cyclones, the Sunoo Temple House project is now complete. Yes, because the peculiarity of this house built on the outskirts of Mumbai is that it has a garden on top in addition to a spiral-shaped temple in the courtyard.
"We all have to listen to nature and start somewhere, any way we can. Even with a small plot of land, living sustainably is a viable option", says the project's architect, Saket Sethi.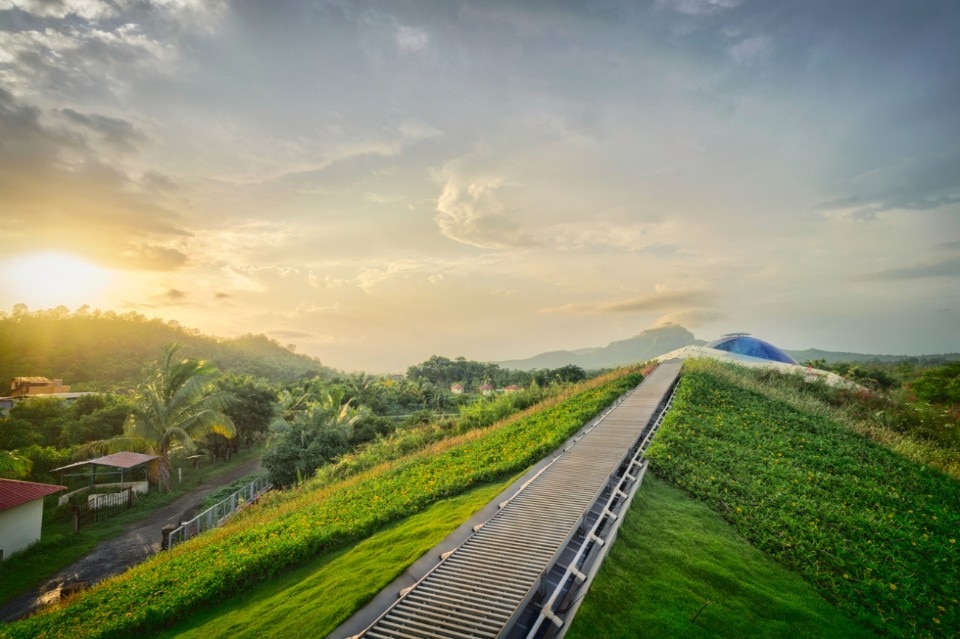 The house is designed for an Indian family as a place to relax and meditate at weekends, a surprise birthday present from the wife to her husband who learned the news only two years after construction began.
A few steps away from the house a temple is built: an iridescent colour living sculpture, unique in its kind that has become integral part of the landscape.
The belonging to different religious traditions has a great influence on the life of every Indian who shapes his life according to rituals and spiritual practices and, for this reason, since ancient times small domestic temples were built in the courtyards of their houses, usually in secluded positions.
By scaling and positioning the temple outside the house, Saket Sethi chooses to make it accessible, absolute, making the spiritual dimension visible and celebratory as well.
The temple takes the form of a sacred Indian object, Lord Shiva's Lingam, a symbol of divine energy that abstracts a phallus as an oval shape. The result is a spiral structure that recalls an absolute indivisibility, made with Bisazza mosaic tiles of great scenic appeal.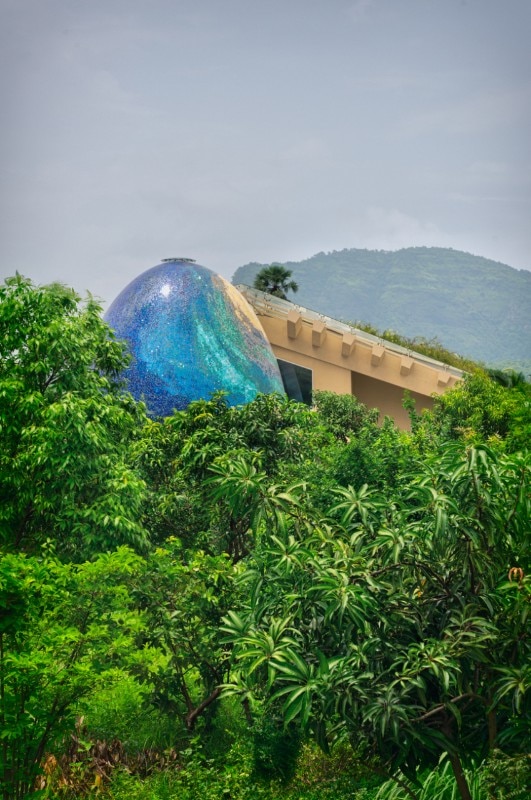 With creepers descending from the roof like curtains, Sunoo Temple House is a magical place where nature also shapes interior comfort: the garden acts as a cooling roof, protecting the house from the sun and maintaining thermal comfort even on hot days.
The interior is characterised by a neutral colour palette and large windows to keep the focus on the garden and the temple. Furnishings are limited to a selection of objects, artworks and antiques collected by clients during their travels around the world, along with a dining table designed by Saket Sethi.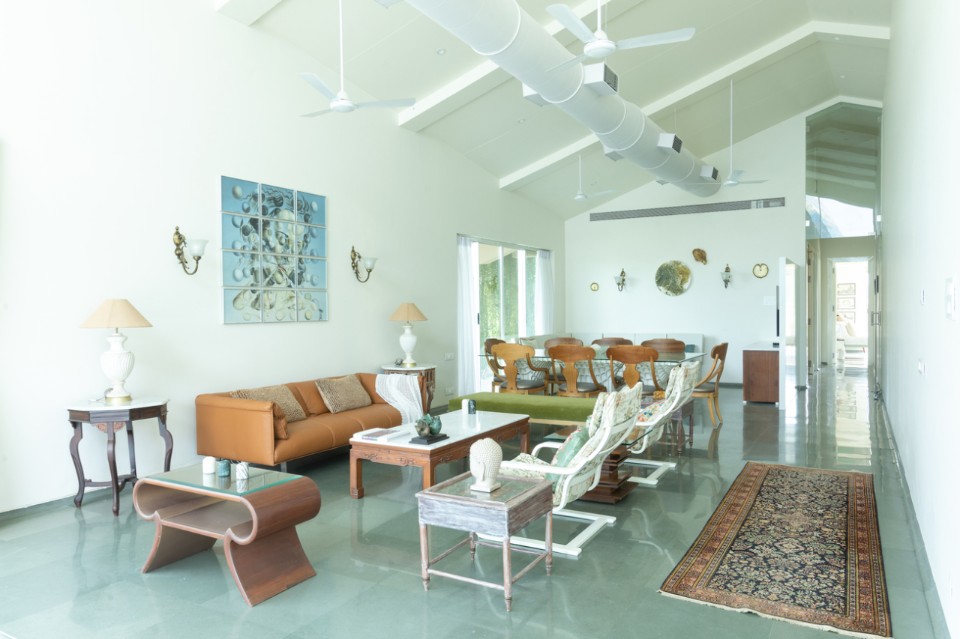 Project:

Sunoo Temple House

Architect:

Saket Sethi

Location:

Mumbai, India

Completion:

2020