The Karlín neighborhood was altogether spared the severe phenomenon of touristification that affected most of Prague's historic center after the fall of the iron curtain. Over the last twenty years, though, it has been interested by an equally pervasive process of gentrification, fostered by different factors: its strategic position between two qualifying landscapes, the Vltava river and the Vítkov hill; the quality of its 19th century residential buildings and the presence of several former industrial premises, available for new uses; to conclude, and almost paradoxically, the great flood from 2002, that damaged this area more than any other part of the city, contributing in lowering real estate values for the following decade.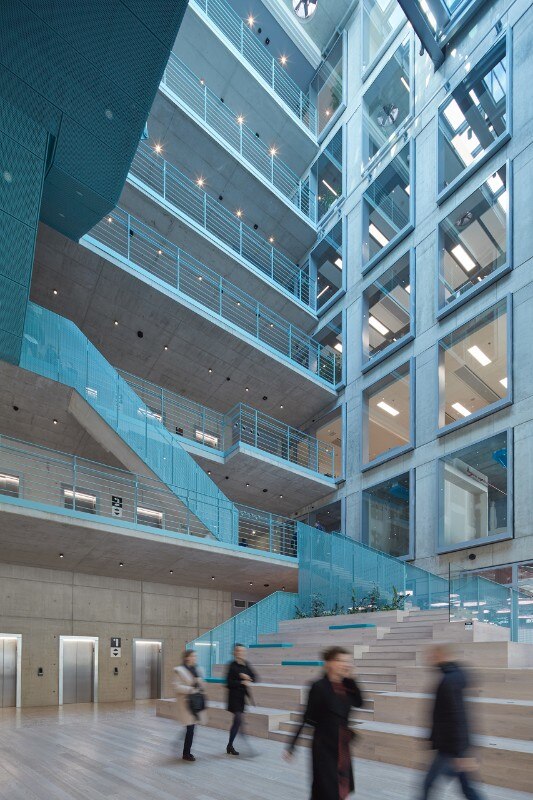 Praga Studios, the office building completed in 2019 by ADNS Architects in the heart of Karlín, belongs to an advanced phase of this urban transformation. The complex is located within the site of the ancient  ČKD factory – which produced trams and motorcycles – and it concludes the masterplan for its reconversion designed in the late 1990s by Ricardo Bofill.
ADNS Architects provide a typical contemporary interpretation of working spaces. The actual offices overlook a full-height hall, filled with overhead natural light. This monumental atrium aims at becoming the core of the building's collective life – as shown, for instance, by the terraced seats on the ground floor – but also the place of flows crossing it, that unfold and combine in a sequence of galleries and aerial walkways. It remains to be seen how much of this "corporate serendipity", imagined in a pre-covid age, will still be possible in the post-pandemic transition period.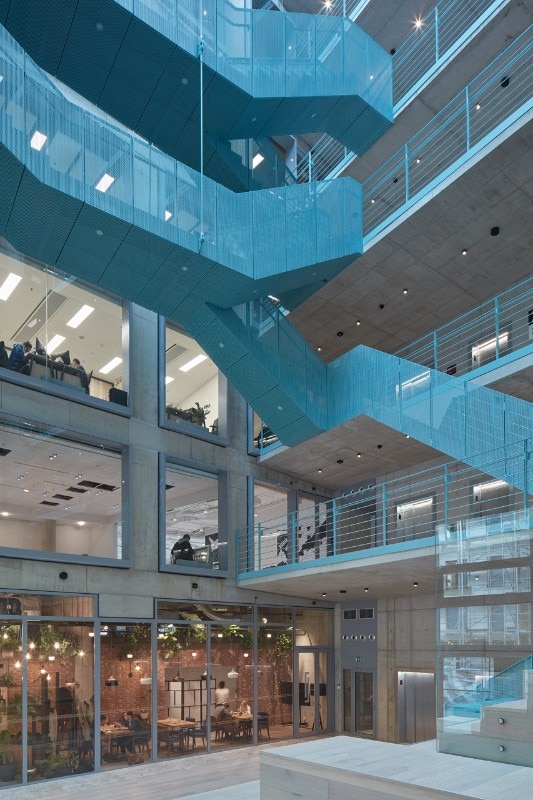 Project:

Praga Studios Karlín

Program:

office building

Location:

Prague, Czech Republic

Architects:

ADNS Architects

Project leaders:

Petr Dvořák, Martin Němec

Project team:

Tomáš Záhora, Tomáš Hanák, Veronika Štojdlová, Martin Kačírek, Jakub Děnge

Completion:

2019