Designing a hotel in a urban context mean meeting a twofold need: on the one side the building must ensure the best privacy for its guests, screening them from the city's visual promiscuity and acoustic nuisance; at the same time it can search for a spatial continuity with its surroundings, for instance through its collective spaces, that are often open to the public.
This is testified for instance by the design for Casa Octavia, recently completed by Pérez Palacios Arquitectos in the Condesa neighborhood of Mexico City. In this specific case, the narrow front elevation transforms into a surface allowing the entire, deep parcel that it delimits to exchange with the city.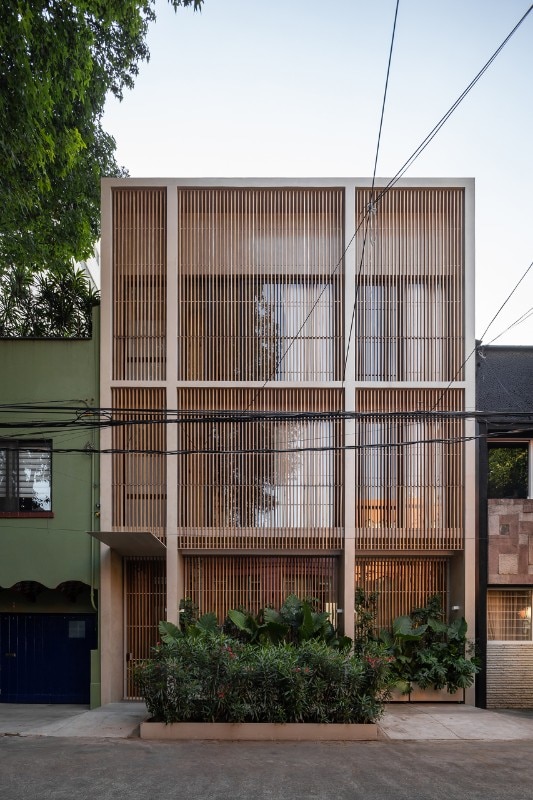 The bi-dimensional plan is conceived precisely as a filter, a single wooden lattice element, simplified and abstract, that pairs with the concrete structure – either it is framed by it, or it is superposed to it.
On the ground floor its transparency reveals the presence of a completely openable space, available to host different programs – such as a cafeteria, a shop or a waiting room – and directly connected to the patio that stretches across the plot. On the upper levels the same wooden grid screens and protects the rooms overlooking the street, while other accommodations open onto the internal garden. The rooftop terrace completes the offer of collective spaces that are available for the guests of Casa Condesa.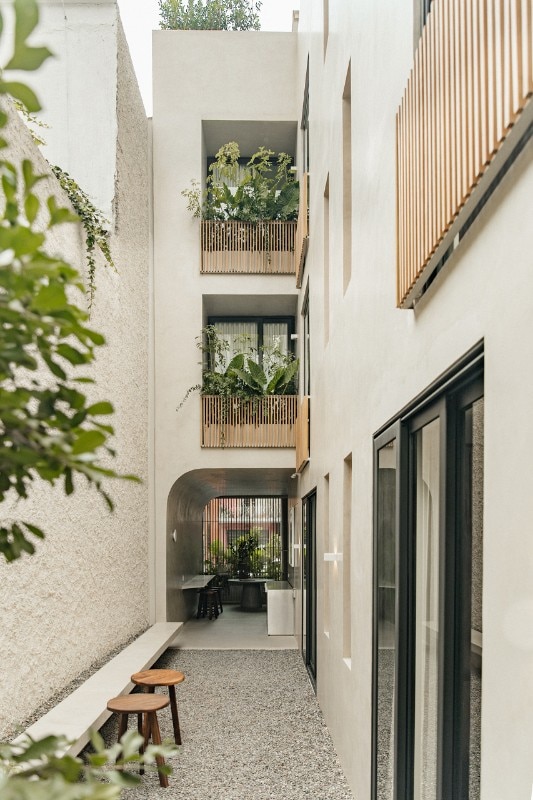 Project:

Casa Octavia

Program:

hotel

Location:

Condesa, Mexico City, Mexico

Architects:

Pérez Palacios Arquitectos

Design team:

Pablo Pérez Palacios, Miguel Vargas, Jorge Quiroga, Hermann Tamayo

Area:

340 sqm

Completion:

2020