Affordable housing – through the several labels that have described it at different times in history and in different places, from casa popolare to social housing and logement collectif – is one of the major fields of experimentation for modern and contemporary architecture. When confronted with economic and regulatory constraints that are much stricter than in other occasions, a search for quality necessarily has to challenge the most consolidated design practices.
This results in the worst cases in a solely linguistic reinvention, leading to lumpy, super colorful or simply bizarre architectures. On the other hand, its best outcomes lead to the redefinition and the improvement of the dwelling spaces, as well as of the relation that they establish with the collective building.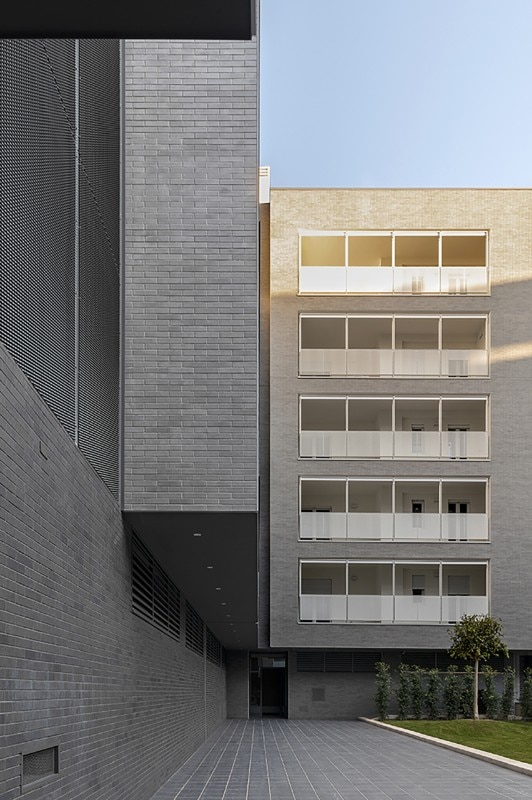 The residential complex recently completed by Massimo Alvisi and Junko Kirimoto in viale Giulini, in the growing outskirts of Barletta, is a successful example of this second path. Their core strategy is similar to the one applied by Anne Lacaton and Jean-Philippe Vassal for the upgrading of several pieces of grands ensembles. Units are dimensioned according to regulations, but Alvisi Kirimoto manage to add to each and every one of them an "extra room", that is a loggia, either protruding from the façade or set back within it. This is the demonstration of a generous design approach, a low cost solution that has a relevant impact on the quality of the domestic space.
The overhanging elements are certainly the most interesting device. They are screened from bad weather and from the neighbors' indiscrete gaze, and their snow-white metal surfaces reflect and multiply the natural sunlight in the building's interiors. They add as abstract and ethereal elements to the massive, rigorous block, entirely clad in elegant grey bricks. They are ready to be costumized, more or less deliberately, by their inhabitants, in order to turn into vibrant surfaces of exchange, a sign of urbanity in this still consolidating part of the city.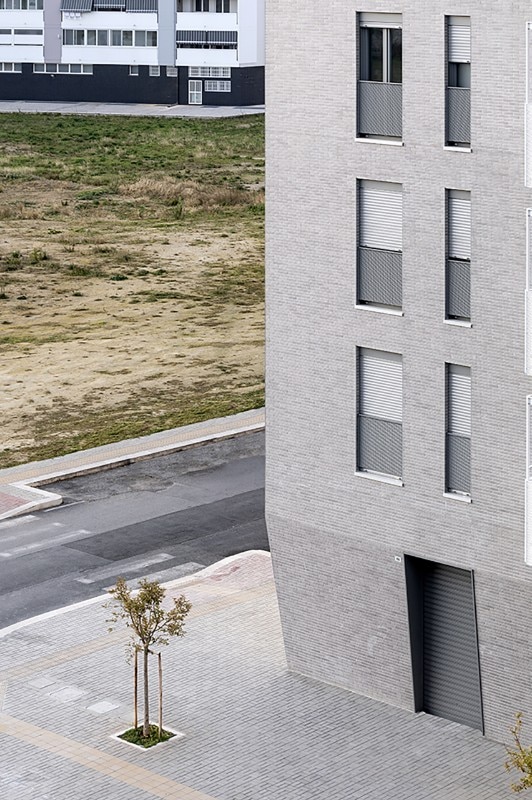 Project:

Viale Giulini Affordable Housing

Program:

affordable housing

Location:

Barletta, Italy

Architects:

Alvisi Kirimoto

Design team:

Massimo Alvisi, Junko Kirimoto, Chiara Quadraccia, Donato Labella

Structures:

Ing. Antonio Salzo

Installations and fire-prevention system:

Tumulo & Denuzi Engineers

Contractor:

Edilbari s.r.l.

Client:

Edilbari s.r.l.

Area:

5,380 sqm

Completion:

2020