Chapuis Royer Architectes, design studio based in Grenoble, has built a media library in Montbonnot Saint-Martin, a small mountain town in the department of Isère in the Auvergne-Rodano-Alps region, in France.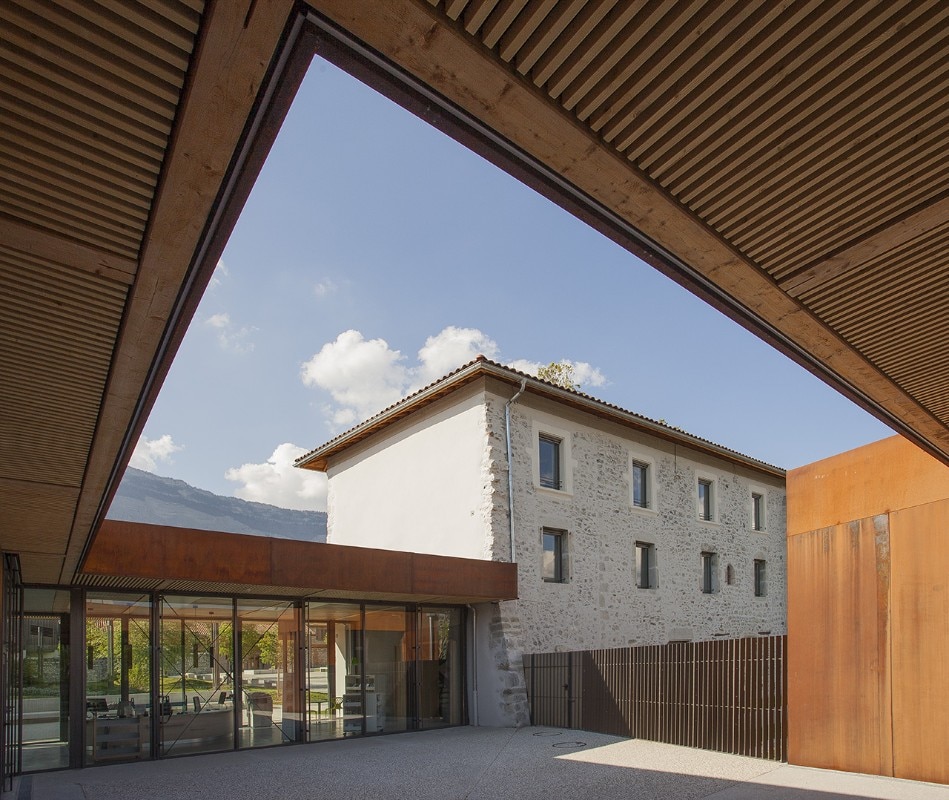 The project starts from a 13th century monastery, renovated and extended by the studio in respect of the historical architectural elements: a new block is added to the existing building, including a multimedia centre, a multipurpose room and a youth centre. The renovation work respects the landscape, the history of the site and the original architecture, preserving its decorations, arches and stone walls.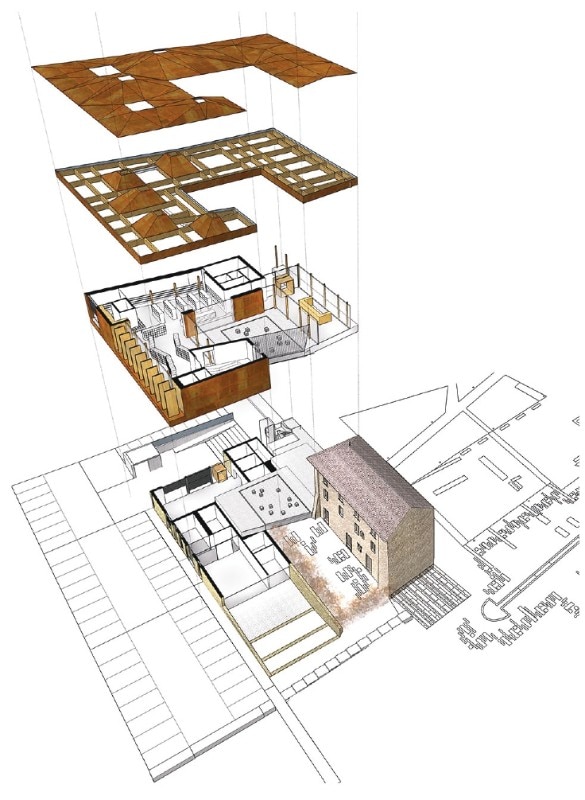 Old and new buildings dialogue through a central glazed patio, offering views of the Belledonne Chain and the Chartreuse mountains. The extension, which is C-shaped in plan, consists of two stacked blocks: the first is a stone base that follows the course of the terrain in harmony with the landscape, the other is a volume covered in corten.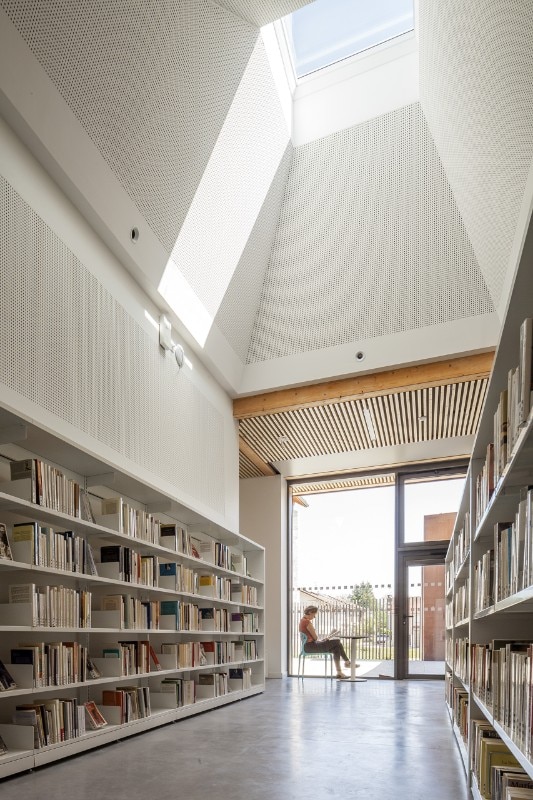 Wood and stone define the new structure creating a material continuity with the existing building, while large windows on the façades make the French studio's design lighter. Trunks of pyramid emerge from the metal roof, serving as skylights that capture the light and bring it inside, where white spaces appear open and bright. 
Project:

Multimedia library

Location:

Montbonnot Saint-Martin, France

Program:

Media library

Architects:

Chapuis Royer Architectes

Project managers:

Dominique Chapuis, David Billy-Dorée

Heritage architect:

Cécile Rémond

Client:

Commune de Montbonnot Saint-Martin

Cost:

3,153,631 € excl. VAT

Area:

998 sqm

Completion:

2019