The Yingliang Stone Natural History Museum, dedicated to the history and research of fossils, is placed in Xiamen, a port city in Southeast China located in the Fujian Province. The exhibition centre was founded by a stone manufacturing company which, after collecting a series of fossils through excavations over the years, decided to exhibit them and set up a museum dedicated to these discoveries.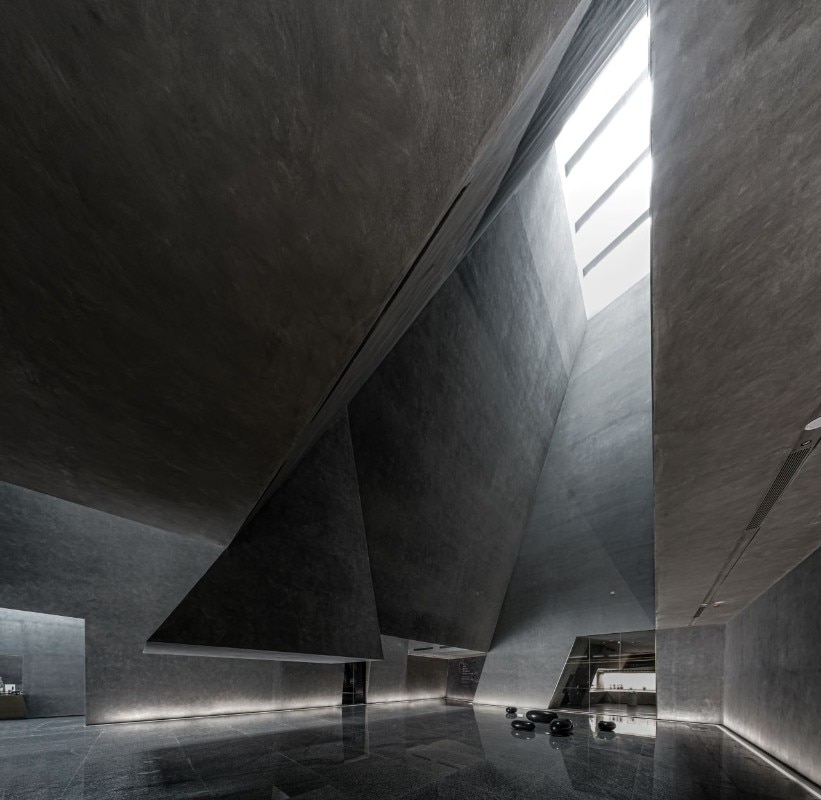 Developed around a central void, the building comprises five floors, two at the lower level for the museum and the remaining three for the company's private functions and offices. The project by Chinese studio Atelier Alter is inspired by the principle of stone dissection: the space, like the stone during extraction, is cut and fragmented into several parts.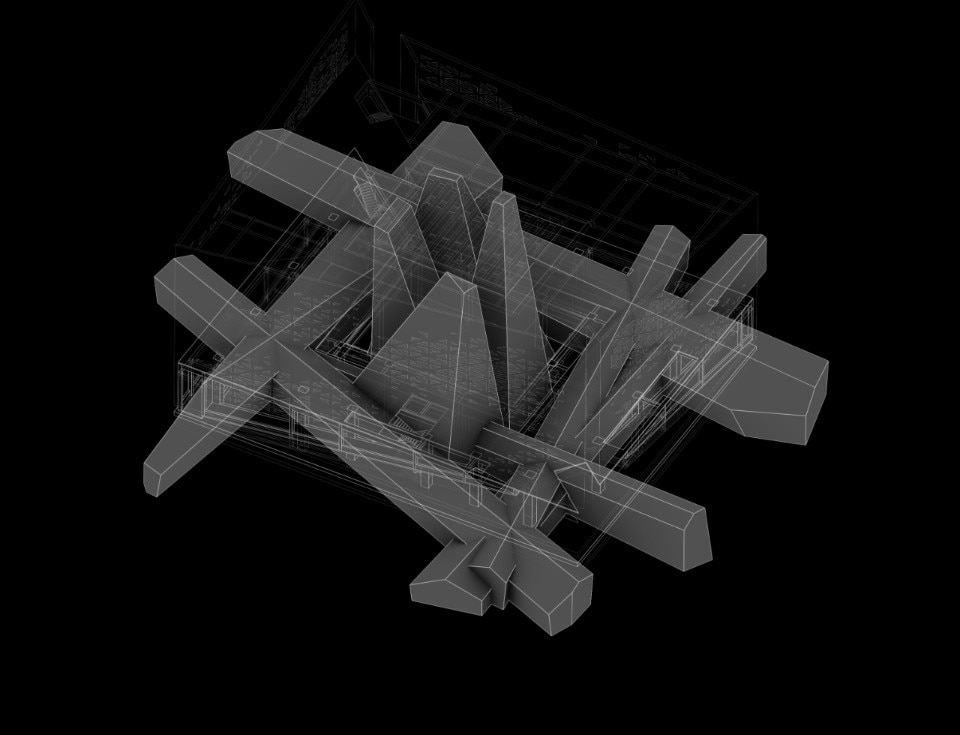 To bring light from the roof to the ground floor, three intersecting volumes have been inserted in the central atrium, recalling the shape and nature of crystals: at the entrance, luminous pyramidal cavities lead into a science fiction setting, while the first floor and the offices are enlightened by the remaining portion of the roof skylight.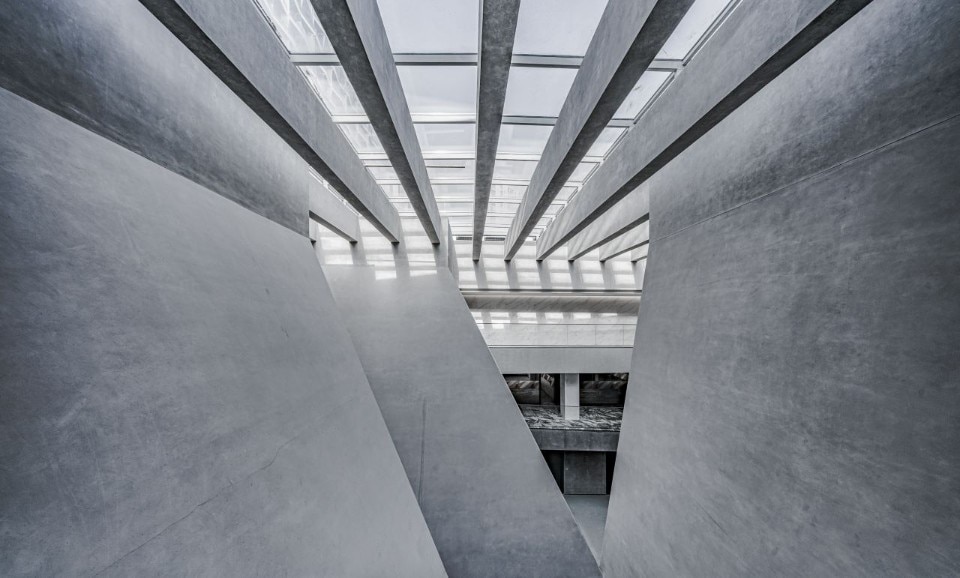 The concept of crystal geometry can also be found in the rest of the space, where a horizontally developed crystal lattice facets the walls and creates triangular shaped areas. The studio uses concrete for all surfaces, giving the feeling of entering a stone quarry.
Project:

Yingliang Stone Natural History Museum

Location:

Fujian, China

Program:

Museum

Architects:

Atelier Alter Architects

Design principal:

Jiyuan Zhang, Xiaojun Bu

Design team:

Zhenwei Li, Jiahe Zhang, Lairong Zheng, Bo Huang, Leilei Ma

Client:

Yingliang Stone Group

Cost:

1,325,965 $

Area:

2,600 sqm

Completion:

2020