Henley Halebrown, the London-based architecture firm already appointed to design Hackney New School in 2013, is called upon to redefine a new block in the same neighbourhood. The architects propose a two-storey courtyard building to house a primary school with 350 students and an eleven-storey tower building with retail on the ground floor to accommodate 68 affordable housing.
The project is the result of the synergic and virtuous work that has involved both designers and clients in the common interest of creating a community and building "urbanity" in the neighbourhood.
"This project is inherently urban as it brings different, unrelated uses together to make a new part of the city. By introducing two familiar building forms - the courtyard and the tower - the hybrid project is readily legible. The residential point block with its arcade at street level has a landmark quality that lends a civic presence to both the School and the new homes." Says Simon Henley, founding partner of Henley Halebrown.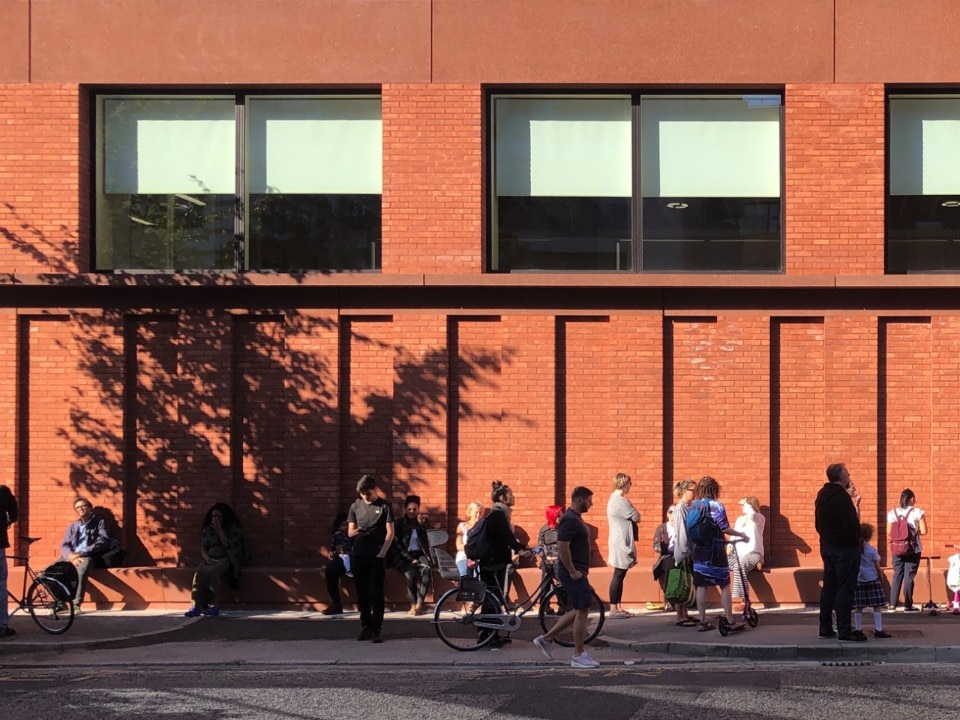 The use of massive, compact forms defined by the use of red brick and prefabricated concrete structural elements - pillars, beams, kerbs and parapets - combined with porches, loggias, openings and seatings along the wall of the school, create a complex, vibrant project made up of a shared, communal space and thresholds between the interior and the outside.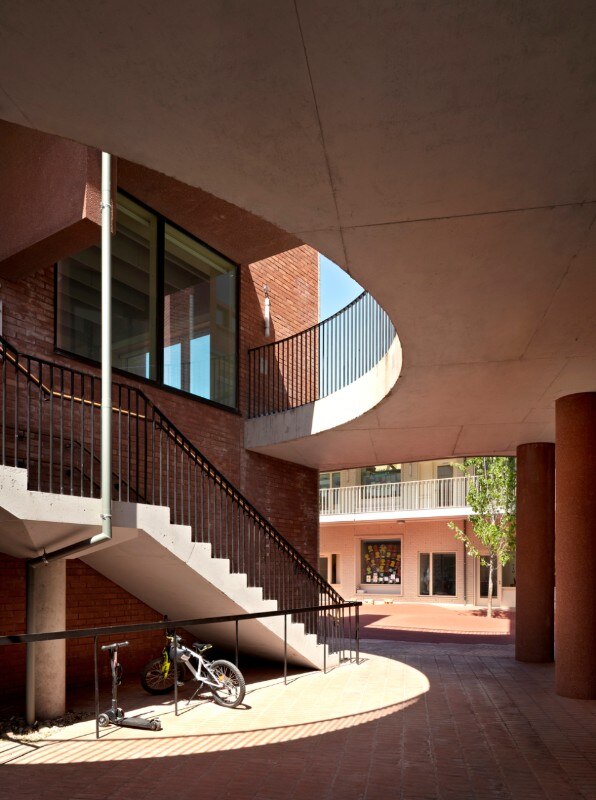 Inside the school all classrooms overlook the courtyard through cold balconies that define its circulation. This design choice promotes outdoor teaching, exchange and play, converting each school space into a potential corner for learning.
Noel Cash, Project Architect and associate director at Henley Halebrown, describes the school in this way. "The inner courtyard defines a safe, enclosed world for smaller people, a reduced scale within the city, a place to learn and wonder. The variety of spaces, inside and out, respond to the age and size of the children, creating loosely defined domains for different types of play and outdoor activity."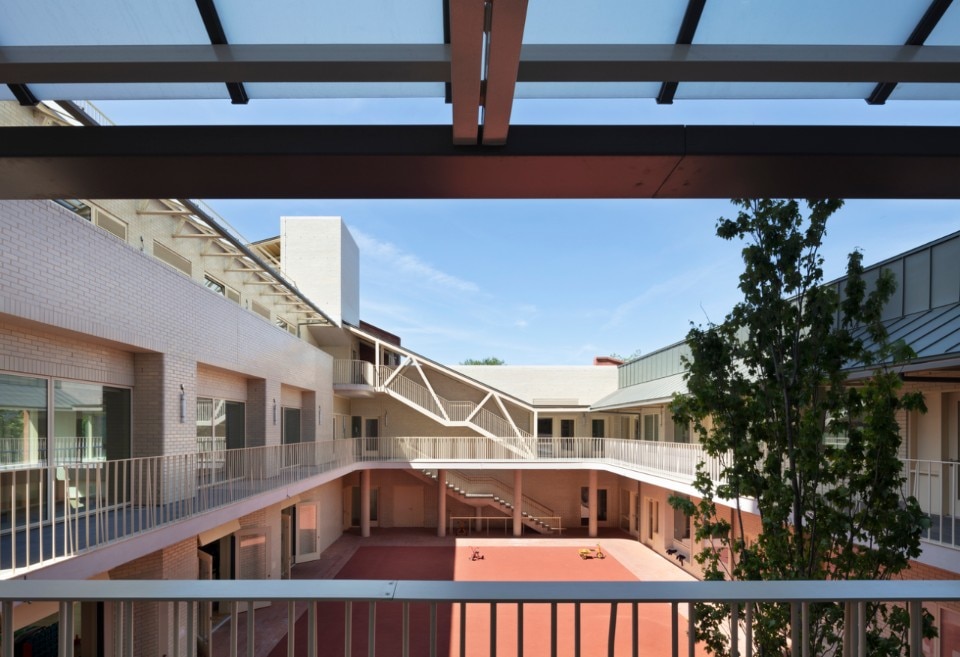 Project:

Hackney New Primary School / 333 Kingsland Road

Location:

333 Kingsland Road, London E8 4DR

Architects:

Henley Halebrown

Client:

Downham Road Ltd (JV), Education Funding and Skills Agency (EFSA), The Benyon Estate, Thornsett, Hackney New School Academy Trust

Project Management:

QS RLB

MEP:

Elementa

Landscape:

Tyler Grange

Structural Engineer:

Techniker

Artist:

Paul Morrison

Acoustic Engineer:

Pace Consult

Planting:

Jennifer Benyon Design

Main Contractor:

Thornsett Structures