Impression Sanjie Liu is a theatrical performance made of lights, sounds and spectacular choreographies staged on a small island of the Li River in Yangshuo County in southern China. The water of the river acts as a stage, while the karst peaks, fog and moonlight become the ever-changing natural background.

In this spectacular natural setting, Shanghai architectural studio "llLab." is called upon to increase the island's accommodation system by introducing a new piece of architecture capable of fitting into the context and interacting with the pre-existing structures of the museum pagoda and the theatre's stalls.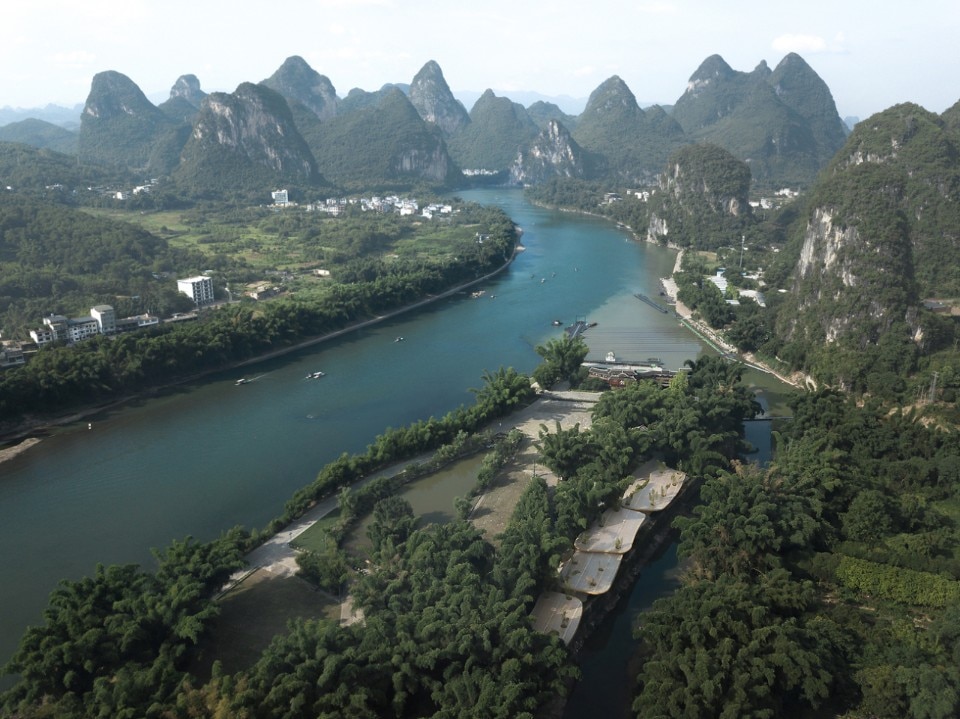 The architects' premise is the choice of the construction material for the new pavilions: bamboo. Woven by the skilled hands of local craftsmen and their concept of beauty, it guides the public in a story of interaction between the natural landscape and the theatrical performance.
Small woven bamboo lanterns, reminiscent in their shape of the karstic peaks of the surrounding landscape, gradually become larger to accommodate visitors inside them. The repetition of these elements and their arrangement in space mark the entrance to the island and guide the visitor in its discovery.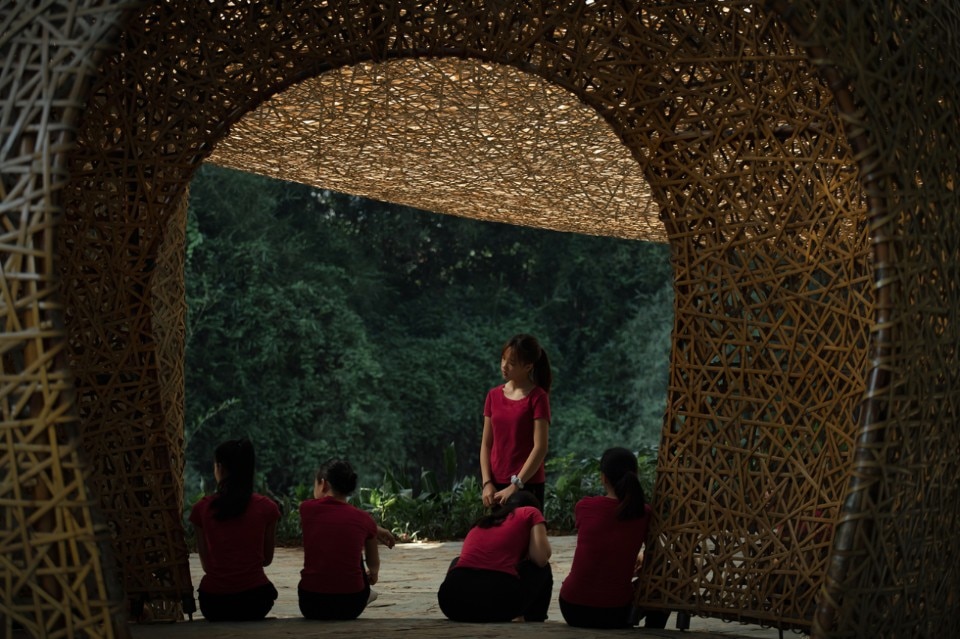 Further on, on the edge of the island, a 140-metre canopy is created to protect from sun and rain. A woven bamboo mantle, wavy between different levels of surface, seems to float suspended in the void.  Pillars hidden among clusters of bamboo trees support the undulating roof.
At dusk, the plays of light created inside the new pavilions encourage an unprecedented experience of the island and prepare the audience for the theatrical performance.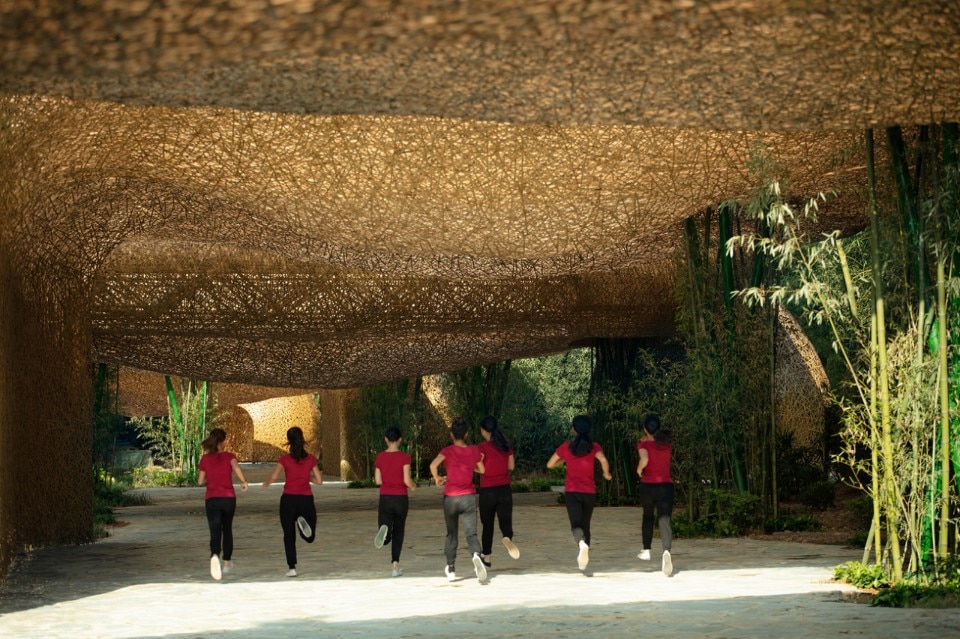 Project:

Bamboo Bamboo, Canopy and Pavilions, Impression Sanjie Liu

Location:

Yangshuo, Guilin, China

Architects:

"llLab."

Project team:

Hanxiao Liu, Henry D'Ath, Lexian Hu, Alyssa Tang, Chaoran Fan, Luis Ricardo, David Correa

Area:

1900 sqm

Completion:

2020