When we think about a mountain hut we are immediately reminded of those perfect little wooden houses, with symmetrical pitched roofs and warm, comfortable interiors, which overlook unspoilt landscapes through large windows.
Immersed in the natural landscape of the Cordoba province, Argentina, the Refugio en La Paisanita designed by STC Arquitectos surpasses this cliché with an architectural language that aims to minimise the building's environmental impact. Its "alternative" aesthetic is linked to the materials used, which have been recovered and reworked locally: wooden planks, innocent pipes, corrugated sheets, existing doors and windows.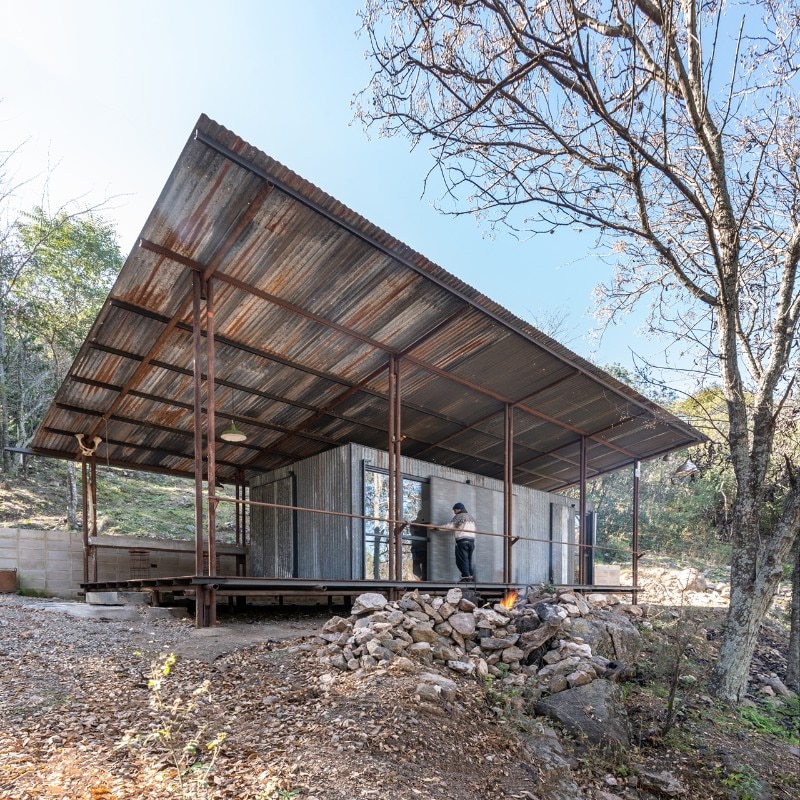 The project consists of three main elements: a raised platform, which resolves the slope of the ground and protects the shelter from the humidity of the soil; a simple prism characterised by a metal skin and sliding openings, which allow the volume to close completely; a large roof, also made of metal, supported by the structure of innocent pipes and covering the entire living area, both inside and outside. 
The mountain hut is a contemporary interpretation of rural life, consisting of austere management of resources and great respect for the environment. "The project pursues an awareness speech about recycling, proposing a sustainable solution that reuses different materials based on an austere, economic and easy-to-maintain architecture that adapts to the conditions of the site," said the architects.
Project:

Refugio en La Paisanita

Location:

La Paisanita, Córdoba, Argentina

Architect:

STC Arquitectos

Area:

60 sqm

Completion:

2020