On the outskirts of Baza, a small town in Andalusia, the lively French-Spanish studio VIDA architecture in collaboration with Matriz Arquitectura, is called upon to design a house for a family of three people. The house is located between the building area and the cultivated fields in a heterogeneous and not very welcoming context, characterized by anonymous buildings, empty lots and single-family houses.
The location of the lot of land suggests the prospect of planning a patio house, following the traditional architecture of the South of Spain, which seeks intimacy and domestic introspection guaranteed by the fence, without giving up direct contact with the outside world.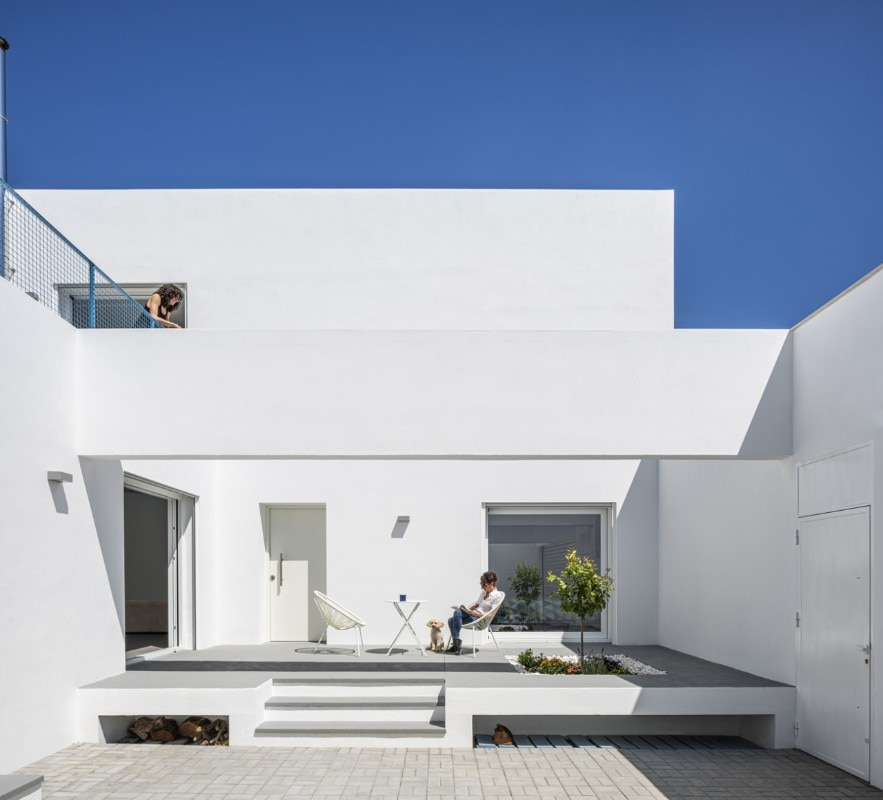 The T-shaped plan houses the living area in its main body and divides the outdoor ground space in two: a front yard  also a garage and a patio for family reunions. A double height in the living area allows the zenithal light to filter from the first floor and extends this common space to the upper floor, where a multipurpose room is located; either a study or a work area, a playroom or a guest room.
Facing the street, a large square opening breaks the introverted character of the house, offering a vantage point overlooking the city and the plain and giving the façade a domestic and playful personality.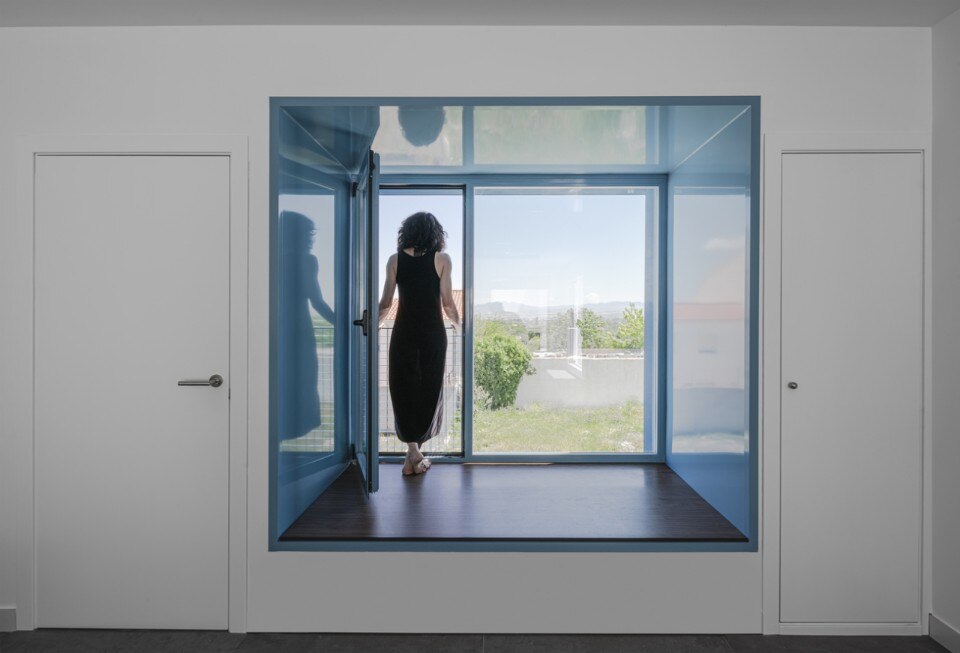 The house was built on a very tight budget with load-bearing walls of insulating bricks, lightened floors, natural plaster and a single module for the exterior joinery.
The shape of the house guarantees maximum internal flexibility to meet new family needs such as the birth of other children, the renting of a room, the growing of a bioclimatic pergola or the opportunity of working from home.
Additional structural elements are therefore provided to meet new loads; beams in the external area of the ground floor to house a pergola, load-bearing walls and beams in the courtyard of the upper level to prop up an additional floor.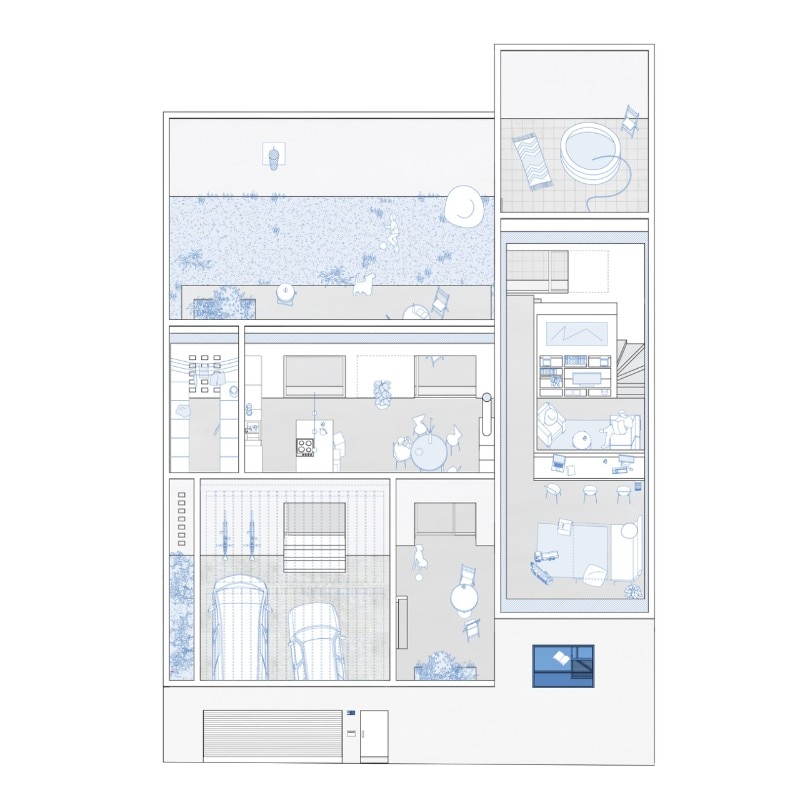 Project:

RR House

Location:

Baza, Spain

Architects:

VIDA architecture + Matriz Arquitectura

Program:

Single family house

Area:

178 sqm

Structural Engineering:

MATRIZ arquitectura, Miguel A. Lucena Valverde

Director of works:

Jesus Serrano

Completion:

2019