In Miraflores, Southern Spain, Fuertespenedo Arquitectos is confronted with the architecture of a rural village and designs the extension of a small historic house. Originally, the residence was made up of two communicating volumes, built according to the Galician architectural tradition.
Over the years, a third volume has been added to the building and various modifications have been made, undermining its identity. The intervention of the Spanish studio eliminates the dross accumulated over time and replaces the third volume with a new block interpreting the character of the structure with a contemporary twist.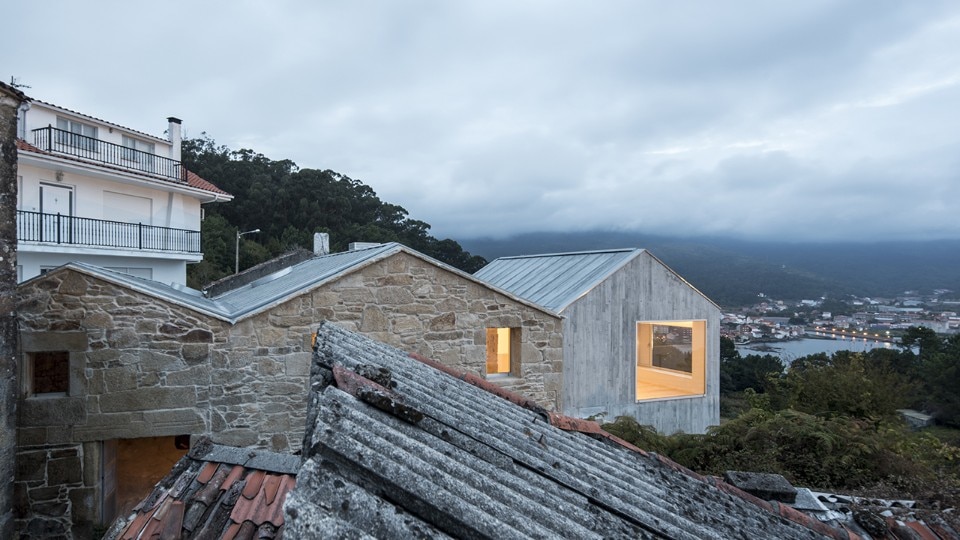 The result is a contemporary building that has a great understanding and respect for the place and its history: the spaces, materials, views, light and all those elements that build Miraflores' identity.
The new concrete extension treats the stone structure with respect, continuing the profile of the roof with great naturalness. The roof of the house has been replaced with a new galvanised feature, which unifies the project and provides light to the various spaces of the house thanks to large skylights.
The interiors are conceived as a continuous and flexible space, in which new and existing materials are fluidly mixed: to the stone are added surfaces of raw wood, white plaster and exposed concrete, creating interesting combinations of textures.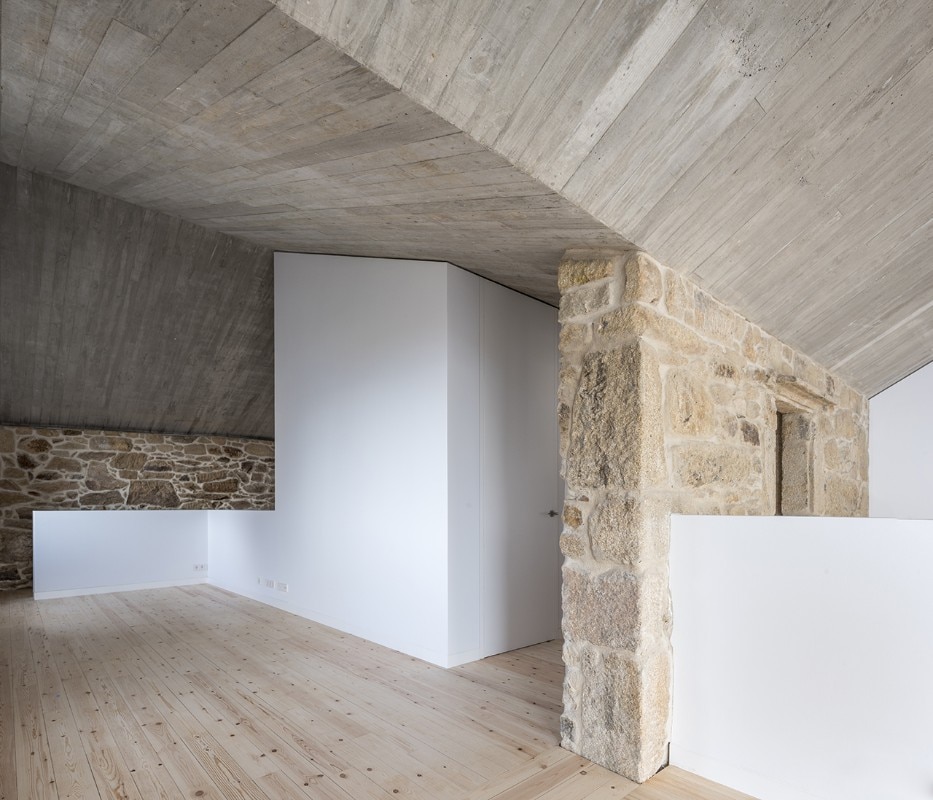 Project:

Renovation of a rural house

Location:

Miraflores, Spain

Architect:

Fuertespenedo Arquitectos

Team:

Óscar Fuertes Dopico, Iago Fernández Penedo, Jorge Fernández Alonso (collaborator)

Structural engineering:

Suárez y García a2

Engineering:

Carmen Lousame López

Contractor:

Héctor Santos Díez

Completion:

2018