"Nobody to-day can deny the aesthetic which is disengaging itself from the creations of modern industry. More and more buildings and machines are growing up, in which the proportions, the play of their masses and the materials used are of such a kind that many of them are real works of art, for they are based on 'numbers', that is to say, on order," wrote Le Corbusier in Towards an Architecture.
The new building for the University of Thessaly, designed by architects Zissis Kotionis, Vasso Trova and Phoebe Giannisi, seems to be inspired by the aesthetics of those steamships that captured the master's attention in the early decades of the 20th century.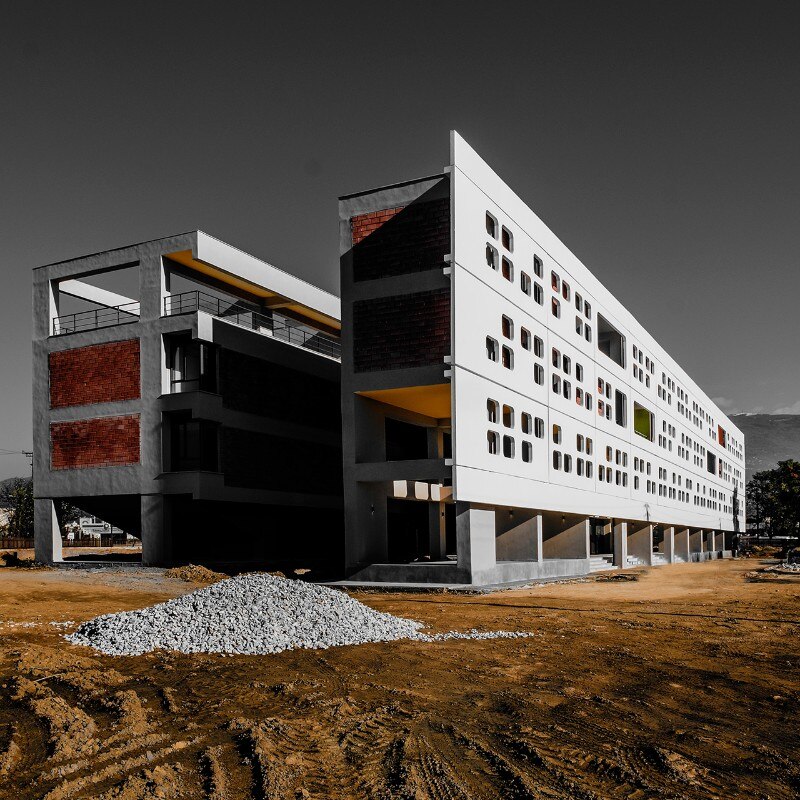 The main front of the building is made up of prefabricated concrete cabinet panels, with regular openings that exemplify the contrast between the digital world and materials. The structure, which will house the Department of Computer Engineering, was built on the Campus near the port of the city of Volos, overlooking the Aegean Sea.
Constructed on four floors, the building consists of two longitudinal reinforced concrete volumes, joined by a central atrium. The north wing houses the spaces dedicated to teaching, while to the south are the laboratories and staff offices.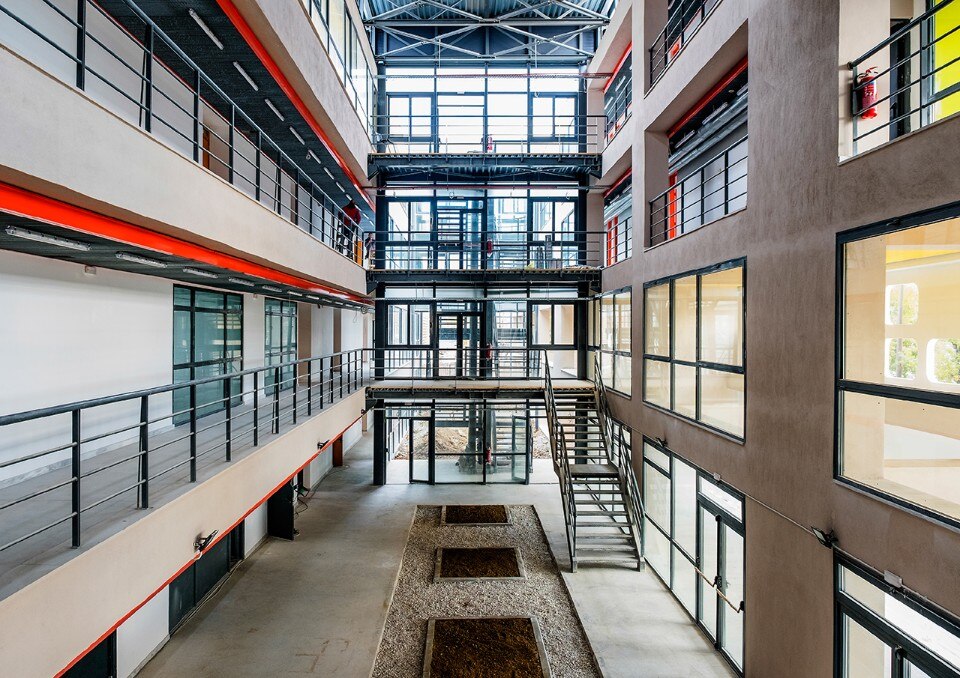 In between, the atrium connects the different levels with a light metal structure, offers common areas for the university and also serves as a foyer for the three auditoriums on the north side. Finally, the tripartite composition of the building promotes natural cross-ventilation of the entire structure along the north-south axis.
Project:

Department of Computer Engineering, University of Thessaly

Architect:

Zissis Kotionis, Vasso Trova, Phoebe Giannisi

Associates:

Katerina Kritou, Vasia Lyri, Nikos Platsas

Structural engineering:

Euripides Mystakidis, Olympia Panagouli

Installations:

Dimitris Zimeris

Area:

3,930 sqm

Location:

Volos, Greece

Completion:

2020