Immerse yourself in nature, free your mind and live an adventure, but without giving up comfort and luxury. These are the principles behind Art Villas, a resort in Costa Rica designed by the interdisciplinary studio Formafatal, consisting of three private residences and a multifunctional pavilion spread over a hill overlooking the beach of Playa Hermosa.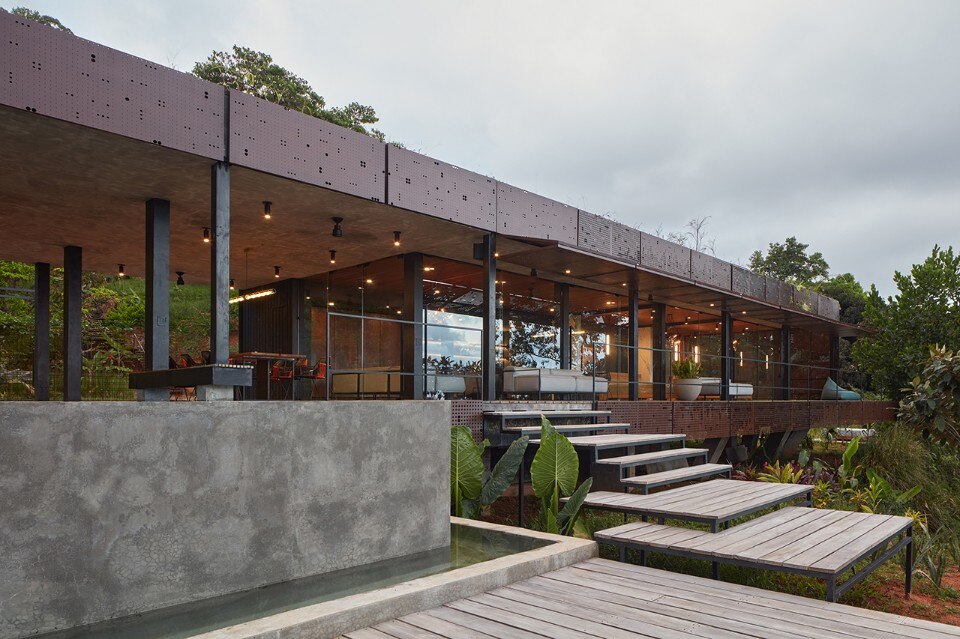 With a very simple request, "Pura Vida = Pura Arquitectura", Atelier Villa is the residence for the customer and his family. No need for spectacular or articulated buildings when confronted with a landscape of this beauty. The house therefore has an elementary structure, a 26-metre long parallelepiped with a structural mesh of 4x4m, with a green roof it is to immerse itself in the landscape, and mobile walls removing the boundaries between inside and outside. The facade overlooking the ocean is clad with perforated Corten panels that bend and completely open the elevation. The metal skin has a different texture each time, to give each interior a different light personality.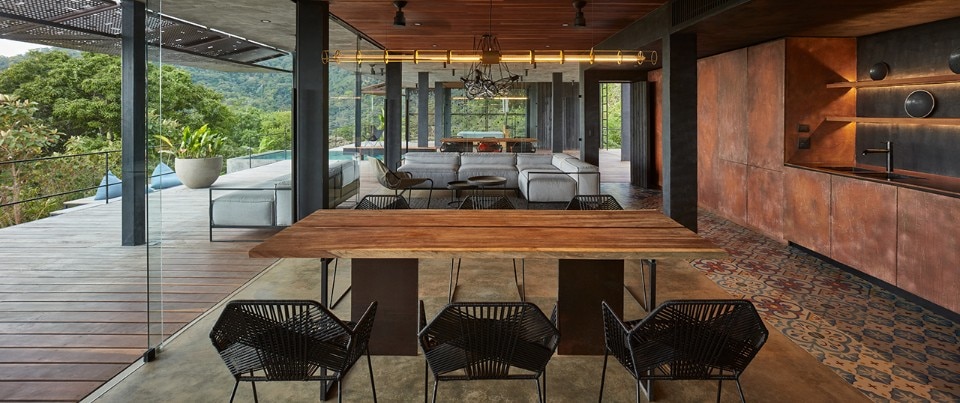 On the back are all the services and storage space. This side is instead clad in carbonized wood, using an ancient Japanese technique to protect the material from the weather and ageing. The layout of the house is open and fluid, with sliding partitions that allow to freely divide the different zones and create more or less intimate areas. A must for a project like this is the infinity pool, that from the inside stretches out into the wilderness.
Project:

Atelier Villa

Program:

family house

Architect:

Formafatal

Location:

Playa Hermosa, Puntarenas, Costa Rica

Completion:

2019