A stone's throw from the main bazar, the Jokhang Buddhist temple and the Friday mosque in the Old Town of Leh, one of the few surviving examples of traditional Tibetan urban settlement, a building discreetly stands out. Resembling a Himalayan fortress tower, with its blocky flat-roofed mass crowned by a wooden outdoor corridor, it is actually a contemporary addition to the dense historical urban fabric. The Central Asian Museum Leh (CAML) complex opened its doors in 2015 and became an important reference point in the cultural life of Ladakh. Its significance, however, extends beyond the boundaries of this Himalayan region, and is deeper than a first-look might reveal.
The museum constitutes one of the biggest projects to date carried out in Ladakh by the Tibet Heritage Fund (THF), a non-profit organization working across the entire Tibetan cultural region to protect the local architecture, art and craftsmanship, ensuring it keeps living in people's skills and practices. To this end, THF works with local authorities – including in delicate settings such as China-controlled Lhasa – and closely engages with local communities. All in all, the museum provides an excellent example of THF's approach to modern traditional architecture and rehabilitation of old buildings.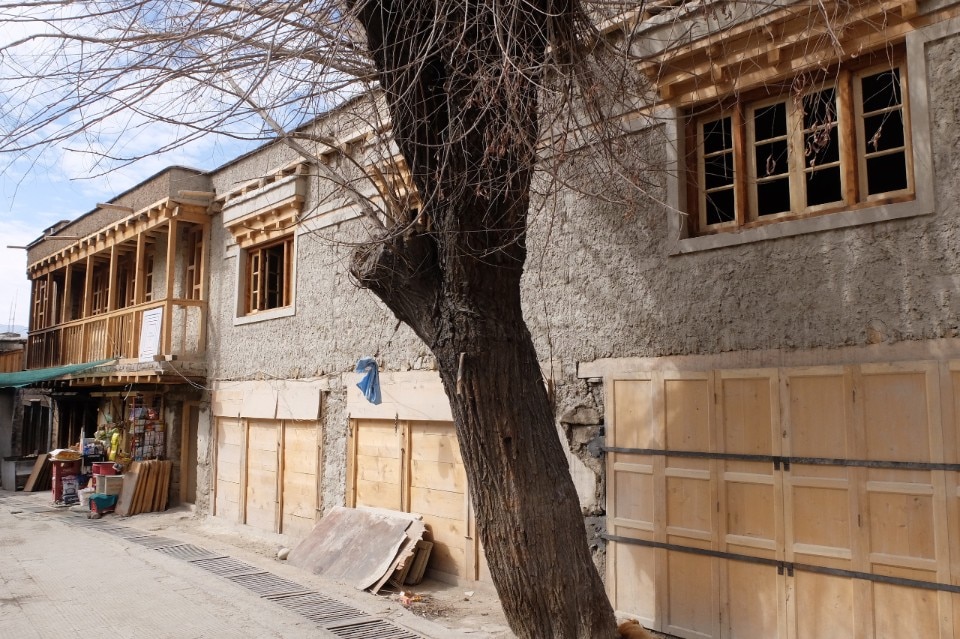 Initially designed by THF co-founder André Alexander, who built the main tower structure but unfortunately passed away, the complex was completed under the direction of Yutaka Hirako. The tower constitutes the centerpiece of the complex, which included the restoration and reactivation of various historical structures. It comprises of a public library, a bakery (still operative) and a kitchen museum, as well as multifunctional spaces hosting recreational and educational activities, all organized a green public space in the centre of town. 
The museum was envisaged as a place of tolerance, dialogue and cross-cultural exchange in a region strained by geopolitical tensions. Leh is the capital of Ladakh, a mountainous region in northern India that has been for centuries a crossroads of trade, cultures and ideas between Turkestan, Tibet, Kashmir, and the Indian subcontinent. The museum's location in the Tsas Soma ("New Garden"), site of an earlier caravanserai and Leh's first mosque, speaks to this multicultural past. However, in the 20th century political upheavals led to the creation of new international borders, severing the region from its neighbours and relegating it to isolation.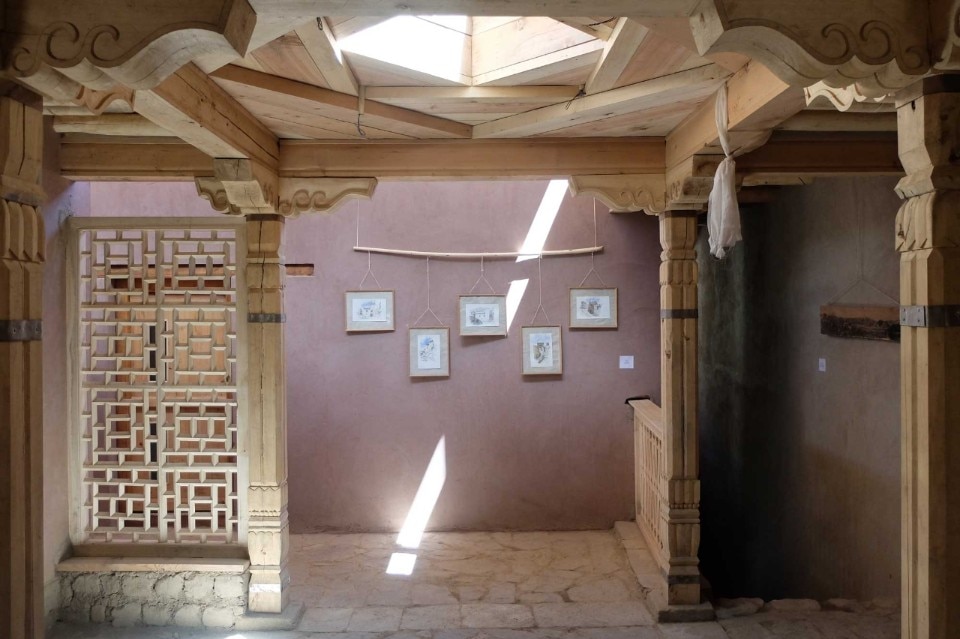 Within this particular historic and geographic context, the museum was conceived as an architectural compendium of construction styles, techniques and craftsmanship from the broad Central Asian region. Each of the four floors, organized around a central light well, displays architectural elements and spatial layout from the four regions of Ladakh, Kashmir, Tibet and Baltistan, linked by a long shared history.

References to local architectures are spread across the museum, from the slate-stone floor paving typical of the region's monasteries to the decked ceilings in Ladakhi style. The structure also integrates different historic elements that were donated by local community members, such as Kashmiri-styled old windows and lintels decorated with Islamic and Buddhist floral carvings. Though the building is based on traditional symbolism and employs local materials and construction techniques, the disposition of windows – narrow, elongated, and asymmetrically placed – gives it a contemporary appearance, what we may define a Himalayan neo-vernacular.
In line with THF ethos and practice, however, the museum concept developed as more than just a syncretic tribute to the region's rich heritage or a container for exhibiting artifacts and craftsmanship. Its actual construction was devised as an extended hands-on workshop for practicing and transmitting traditional construction and artistic methods, which risk being lost forever. Both the design and construction were developed together with local masons, carpenters and artisans, employing locally sourced materials: stone, timber and mud. The construction took eight years, but due to harsh winters, works on the site could be carried out only between April and October.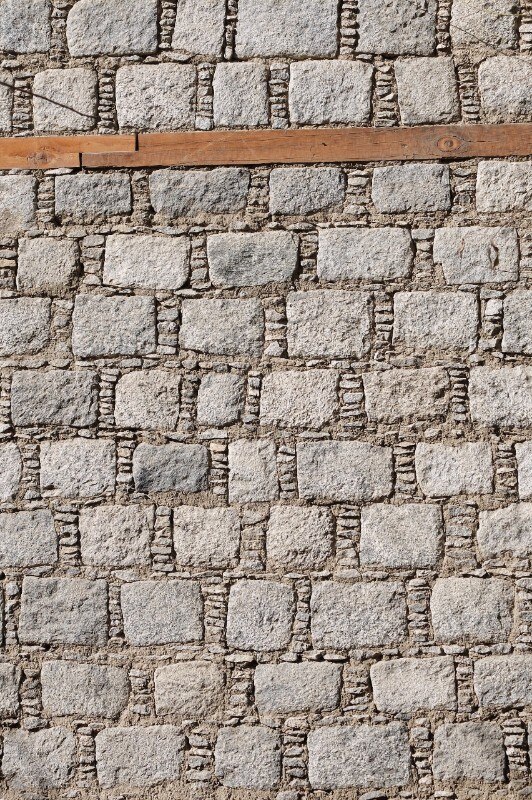 Every single piece composing the structure was hand-made, and details were all carved on-site. The nearby village of Shey, Ladakh's old capital, provided the granite for the thick masonry walls, composed of large blocks embedded in splinter stones – a traditional Tibetan technique that can be found in Lhasa's old palaces and houses and provides some resistance to earthquakes. This way, the museum also provided an opportunity to sustain craftsmen and artisans promoting their skills and adding to the local economy.
The Central Asian Museum demonstrates that is still possible to integrate a large-breadth programme within a local community, creating a resolutely contemporary intervention which is also deeply rooted in traditional wisdom.