The charm of the coastal village of Paracas in southern Peru lies in its archaeological heritage, its desert landscapes on the ocean and its mild climate, as well as its millenary culture of weaving and dyeing techniques. These elements have played a fundamental role in the design process of the Textile House.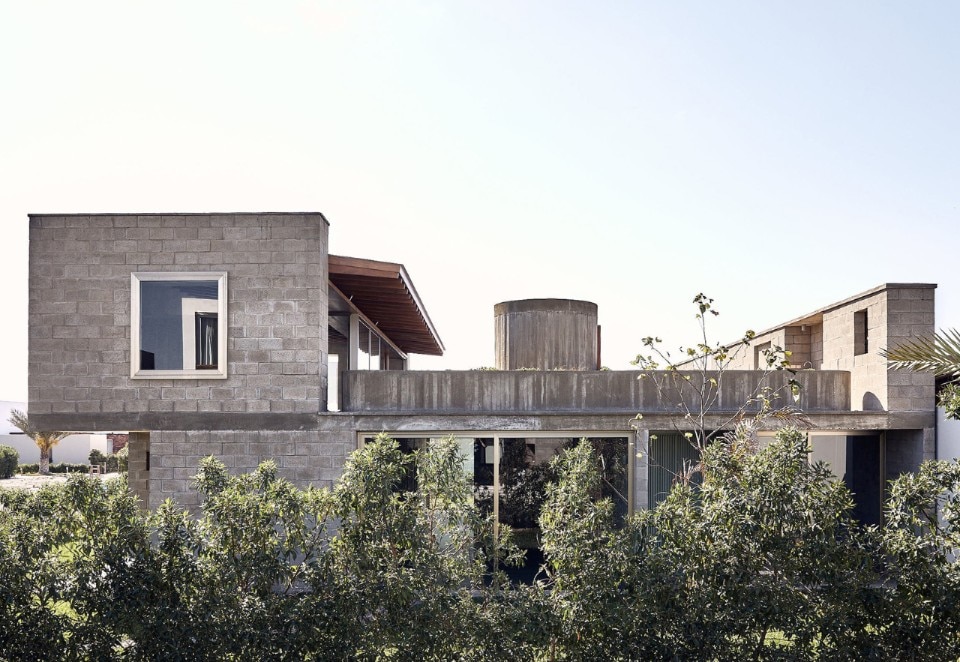 "By observing the textiles we learn about freedom and rigorousness. Freedom in the variety of shapes, colours, imagery; and rigorousness in the sophistication of technique, detail, quality" the architects state. In this way if the concrete blocks of the walls look like interwoven fibres of a fabric that internally resolves the technical and structural components, the dynamic encounter of the different materials defines an almost tactile quality of the space.
The house is protected from strong southerly winds with a closed front, while on both sides of the terrace, green pools that also act as parapets, contribute to their mitigation thanks to a thick vegetation.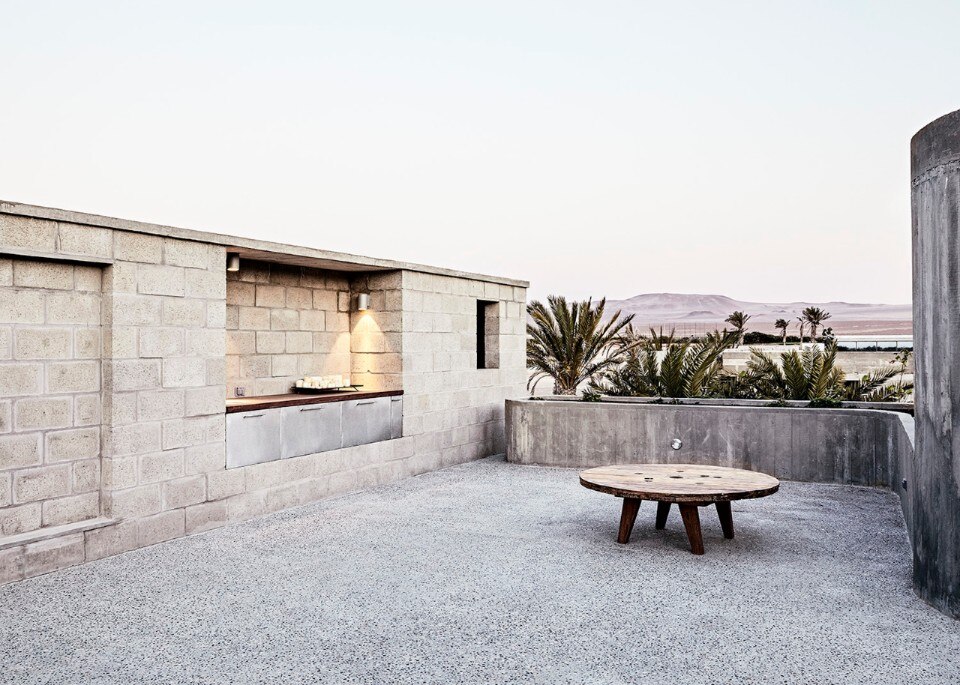 Textile house has two floors: on the ground floor the sleeping area, on the upper floor the living area with a large window enjoyng a sunset view over the bay and a large terrace overlooking the ocean and the desert.
The rigour of a compact, orthogonally distributed plan is contrasted by sinuous shapes. A curved wall on the ground floor defines a cold internal longitudinal band serving the bedrooms, while the plasticity of the concrete cast in place designs the circular space of the spiral staircase, the swimming pool and the green pools on the terrace.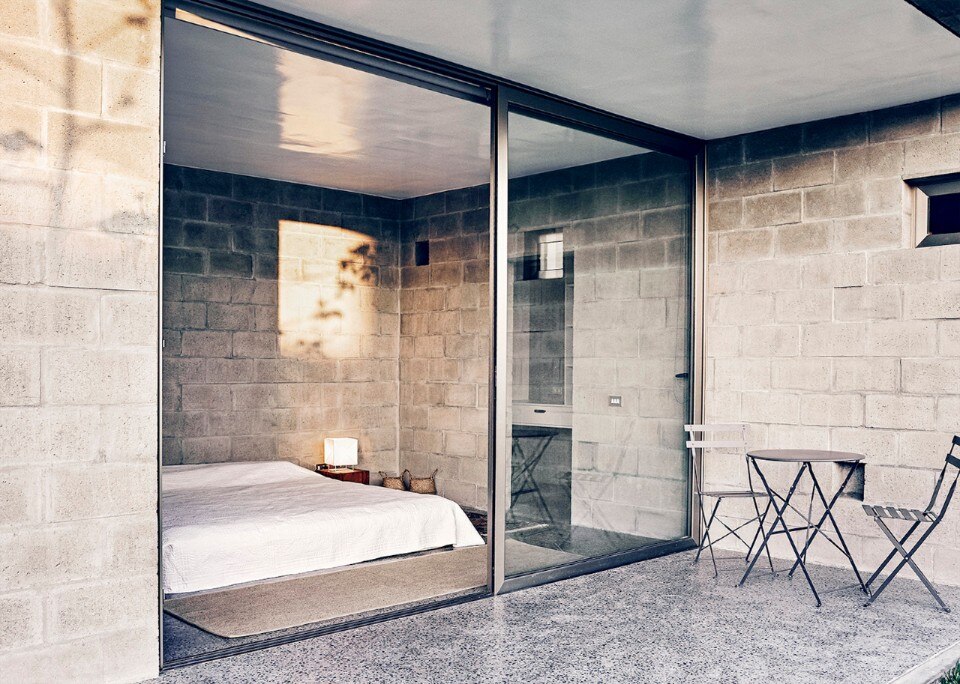 There is no dividing line between exterior and interior: the cold paths connecting the rooms, the large terrace and the loggias of the bedrooms are paved in continuity with the interior in a fluid system of spaces where you can either move or stay.
Project:

Textile House

Location:

Paracas, Peru

Architects:

Ghezzi Novak

Project team:

Arturo Ghezzi Novak, Gustavo Ghezzi Novak, Daniella Dibos de Tramontana

Completion:

2019