"What do you do as an architect when a client asks you: 'Build me something'? 'What do you want?' is the follow-up question, of course. When the answer then is 'anything', then you know this is going to be an exciting project," says Atelier Vens Vanbelle.
Free from any economy of space, from the homologation of taste and from functional constraints, Belgian architects have found themselves faced with the conditions in which every architect would like to be. The enlightened client works in the film industry and needed an extension of his house to accommodate his many international guests. The result can only be a unique and indefinable building.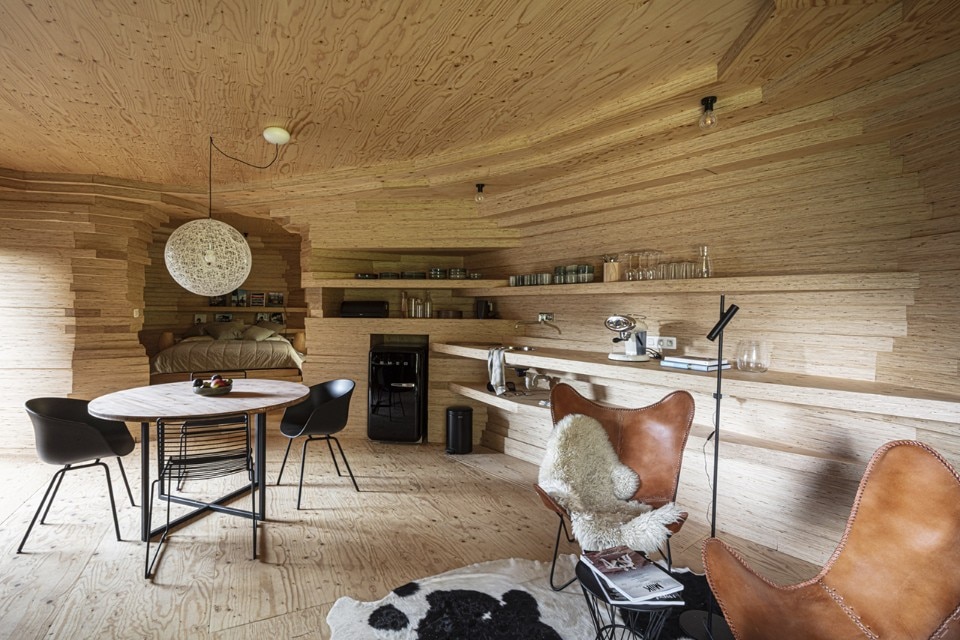 Enveloped in Corten cladding, Guesthouse Alex includes a bar, a small cinema, a guest room and an observation tower overlooking the garden and neighborhood. These spaces are all different and characterised by unusual materialities. The interior is a continuous discovery, a cinematic journey.
"It's a building that also has to be explored, because there is a certain way to enter it. It is defined by a somewhat mysterious, Lynchianesque atmosphere," the Belgian architects tell us.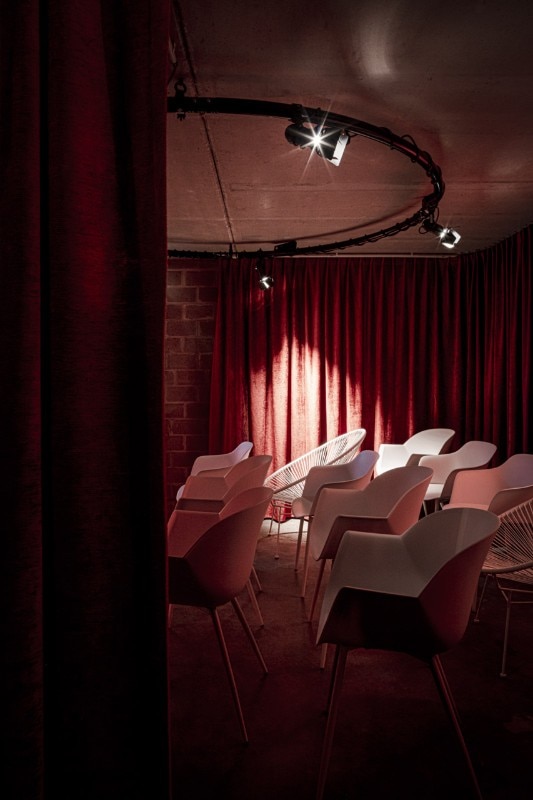 A clear reference to Twin Peaks can be found in the cinema hall on the ground floor, which is wrapped in a weird red curtain. A spiral staircase leads up to the guest-house, marked by the overlapping of several layers of laminated wood.  This environment has the amorphous spatiality of a cave but the warmth of a mountain house. With the stratification of the wooden floors the architects give shape to shelves, benches, steps and furniture.
"We think it's a one of architectural project that doesn't comply with current standards of architectural beauty and that is what it makes it interesting," say the architects.