Villa Korup was designed for a young family of six on the island of Fyn in Denmark, by Danish-German architect Jan Henrik Jansen with Australian architect Marshall Blecher. This collaboration is giving rise to new experiments on the theme of living in Scandinavia.

The villa branches out with a single floor, three-winged plan in the plot of land. This layout defines three terraces with different functions that extend in continuity with the interior and frame pieces of landscape: a sunny slope towards the river to the south, the main access to the house to the west and a vegetable garden to the east.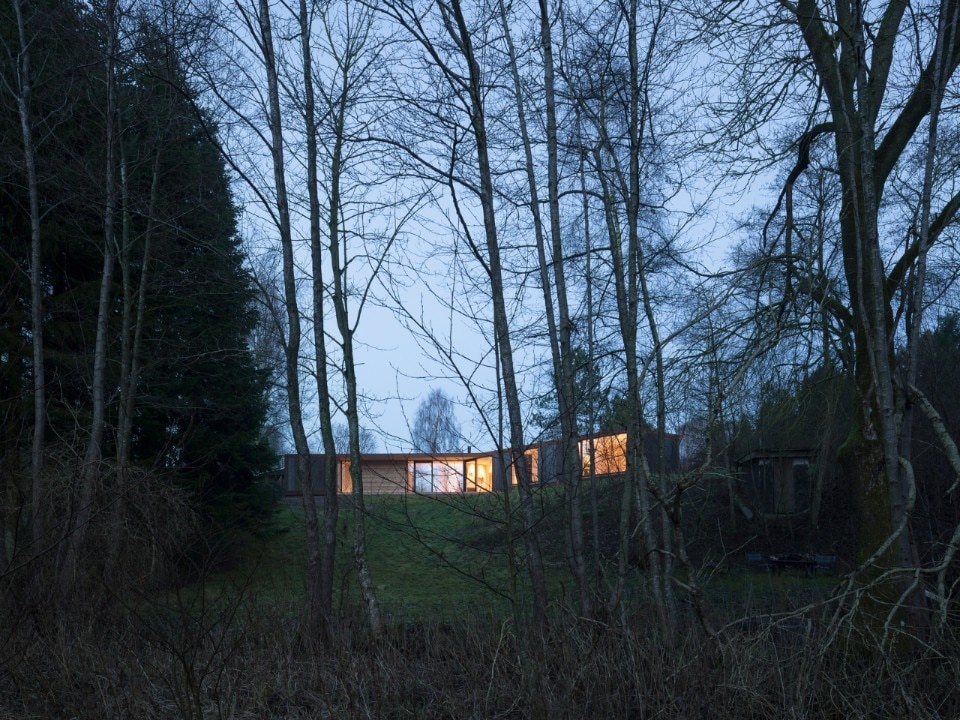 In the interior, one wing of the house is allocated to parents and one to the children, in close contact with the landscape outside, while the other wing towards the street houses the parking space. At the meeting point of the three wings, there are the common areas, the heart of the house, where the whole family gathers.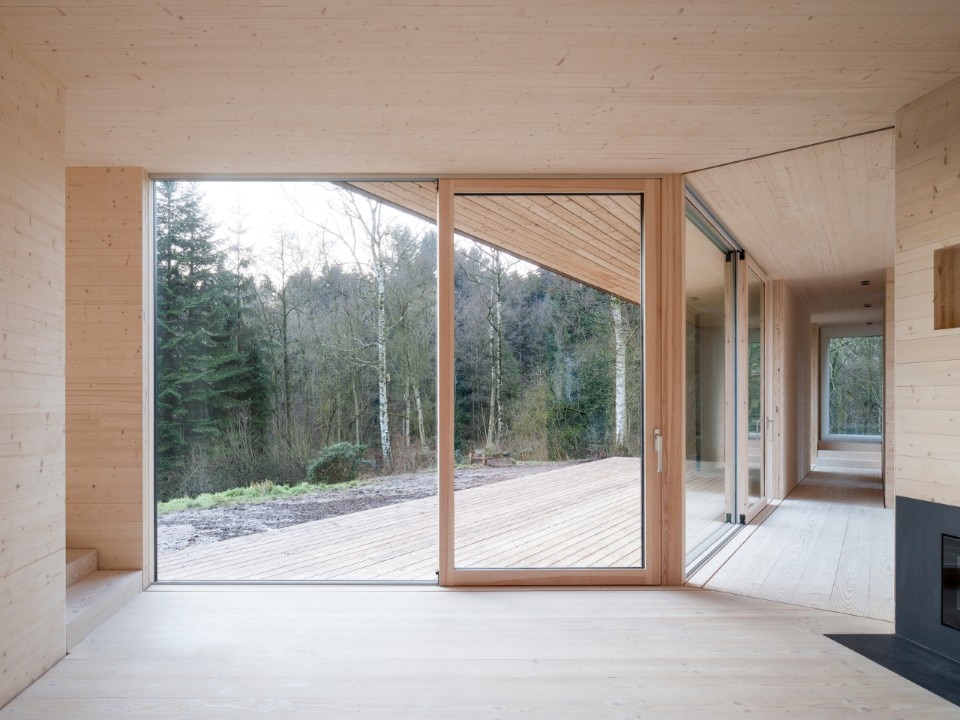 The villa was one of the first private homes in Denmark to be built entirely of cross-laminated timber. After carefully designing and manufacturing the wood panels, the house was raised in just three days.

The outer casing is clad with raw steel panels that react to the weather and change over time by dyeing new colours. The result is a completely fixtureless facade, which alternates glass surfaces with steel panels and wood-clad niches.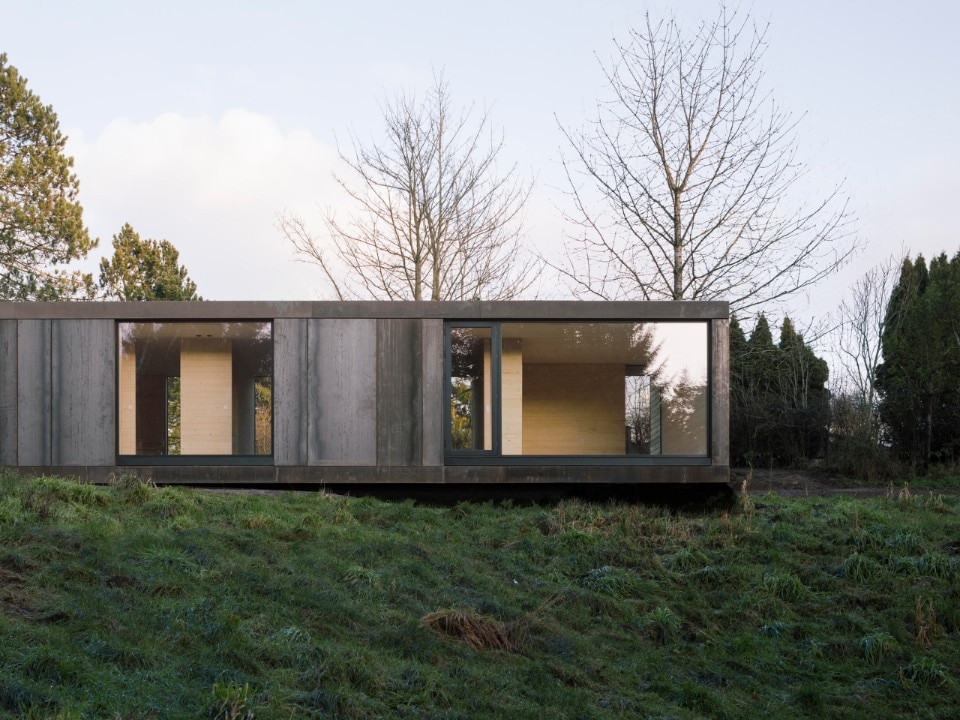 Project:

Villa Korup

Program:

single family house

Architects:

Jan Henrik Jansen Arkitekter and Marshall Blecher

Luogo:

Fyn Islan, Denmark

Completion:

2019