Lina Ghotmeh was born and raised in Beirut in the aftermath of the Lebanese civil war, in 1980. In the recent years, she firmly established an humanistic approach to architecture, bringing together suggestions from her personal geography: from her studies at the American University, in the heart of Beirut ­­­– with its lavish Mediterranean plants taking over the ruins of the old campus – to the fast-paced urban landscape of London.
In this interview, we discussed her soon-to-be completed Stone Garden, the first project in her hometown: a residential tower, where the history of the city and her memories come together as an "inhabited sculpture". The building becomes an opportunity to discuss her methodology, named "Archaeology of the Future," that gives her buildings a clear expressive imprint, combined with a humanistic tension that informs a­­­ non-rhetorical attention towards the theme of sustainability.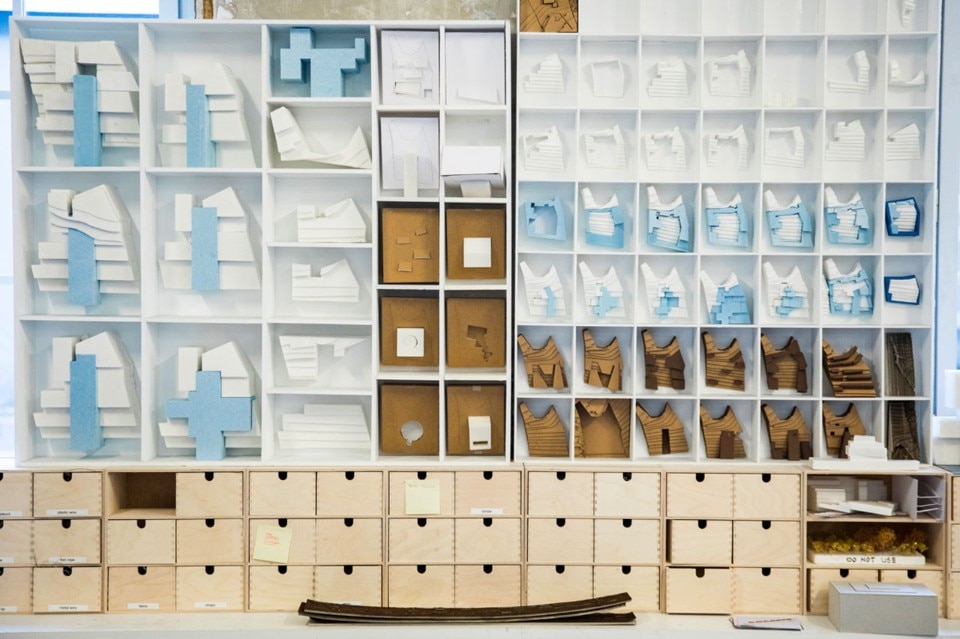 As both French and Lebanese citizen, Ghotmeh left Lebanon in 2003 to collaborate with Ateliers Jean Nouvel in Paris and with Norman Foster in London. The combination of the Anglo-Saxon and the French-European education have supported her when working on a project by Foster and Nouvel, the office and retail development Walbrook Square in London, scrapped in 2009. When she won the international competition for the Estonian National Museum in 2006, she established the partnership practice DGT Architects, with Dan Dorell and Tsuyoshi Tane.
A new phase of her path begun in 2016, when the "archaeologist-architect" founded the office that bears her name in Paris: LGA she recently won the competition for the urban rehabilitation of Maine-Montparnasse in Paris, teaming up with Rogers Stirk Harbour + Partners and Michel Desvignes. Along with her practice, Ghotmeh is an educator: she taught at the Ecole Spéciale d'Architecture in Paris and held a workshop at the Domaine de BoisBuchet.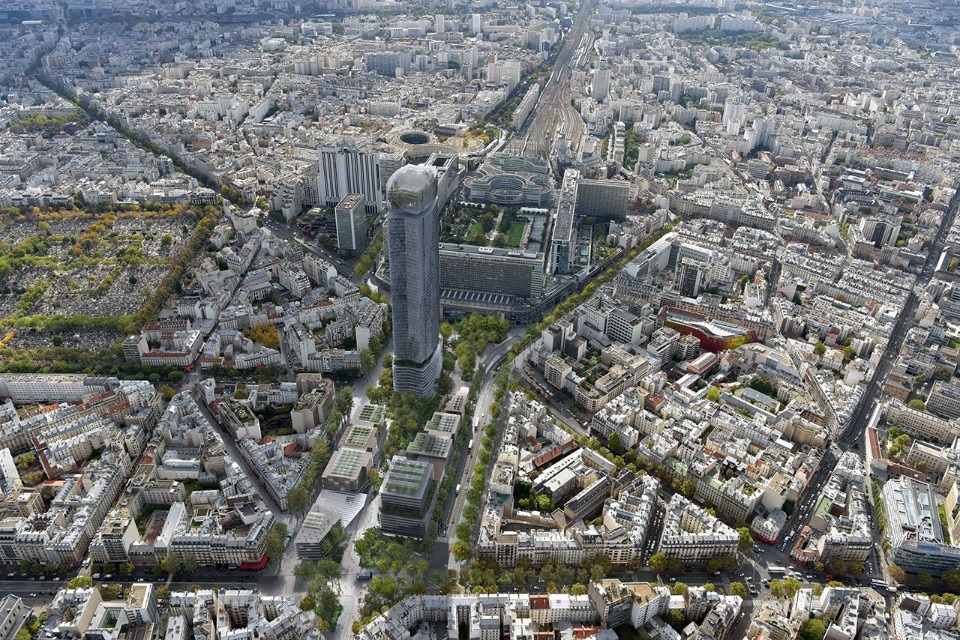 You initially wanted to become an archaeologist. How did you happen to become an architect?
As I grew up in Beirut, I tried to construct my identity through its archaeology. This implied a close contact with history, discovery, identity, narration and earth, namely with what and who we are. It is thrilling to understand ourselves through what we end up finding in the underground, instigating a sense of belonging especially when one is living in a context where conflicts and quests for identities have been the main reason for people's divisions.
Becoming an archeologist was for me a way to get closer with narratives that tie people together, understanding our humanity and its relationship with the environment. But it was yet missing a more active part I was looking for: the act of physically building new spatial narratives, new environments. I felt the need to assemble, construct and understand myself through making; it is probably this intrinsic need to draw a shelter, a roof for people. This basic line that could be done in so many manners but which for me needs to be done in a way that people would semantically identify with, sublimating its constructive process, while remaining an expressive symbiosis with its natural environment. A sheltering line of memories, enchantment, and new desires.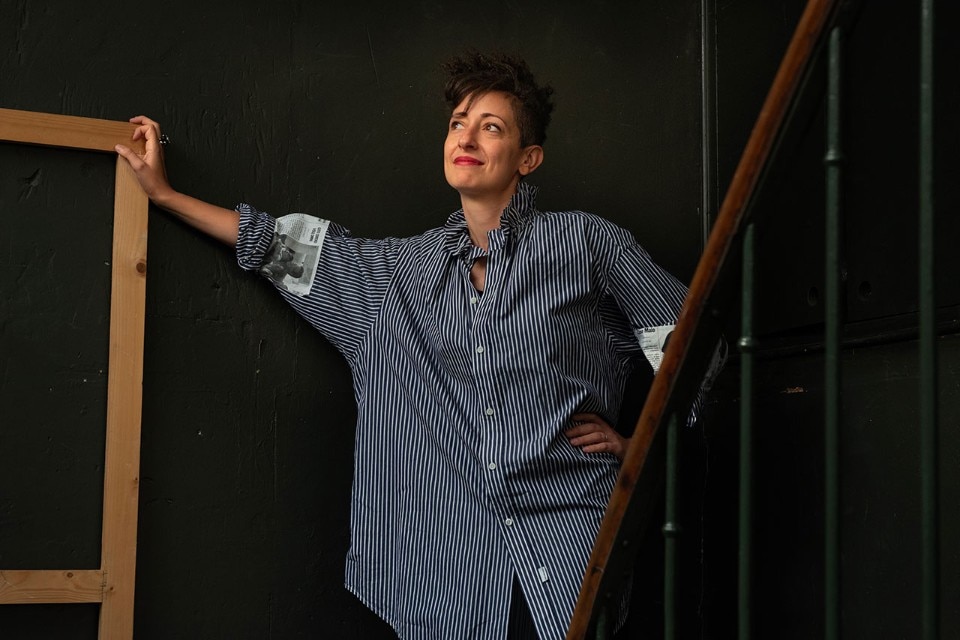 I felt the need to assemble, construct and understand myself through making; it is probably this intrinsic need to draw a shelter, a roof for people
How would you describe your design methodology, the "Archaeology of the Future"?
Architecture is torn between the process of its making and what its flesh should portray. To me, architecture is a dig into the past projected into the future. This is a research-driven methodology that stems from my experience of living in a city in the aftermath of war. It is surely linked to the sight of Beirut in the early 90's: an 'archaeology' opening its guts and ready to be rebuilt, showing all of its buried history. In this city, one has to dig deep before building. Every act of construction unavoidably reveals the past and architecture is tightly linked to the ground and beneath.
I grew up with this desire to uncover, reveal and reconcile the city through architecture. The "Archeology of the Future" is the quest of an architecture that is deeply anchored to its ground, in deep dialogue with nature. It is a humane architecture drawn from the past, from ancestral forms soliciting memories yet projecting these memories into the future. In this way architecture becomes a discovery; it is revealed rather than imposed on its context. The result of this process is a 'newness', an 'original' future form that emerges with a sense of a déjà-là.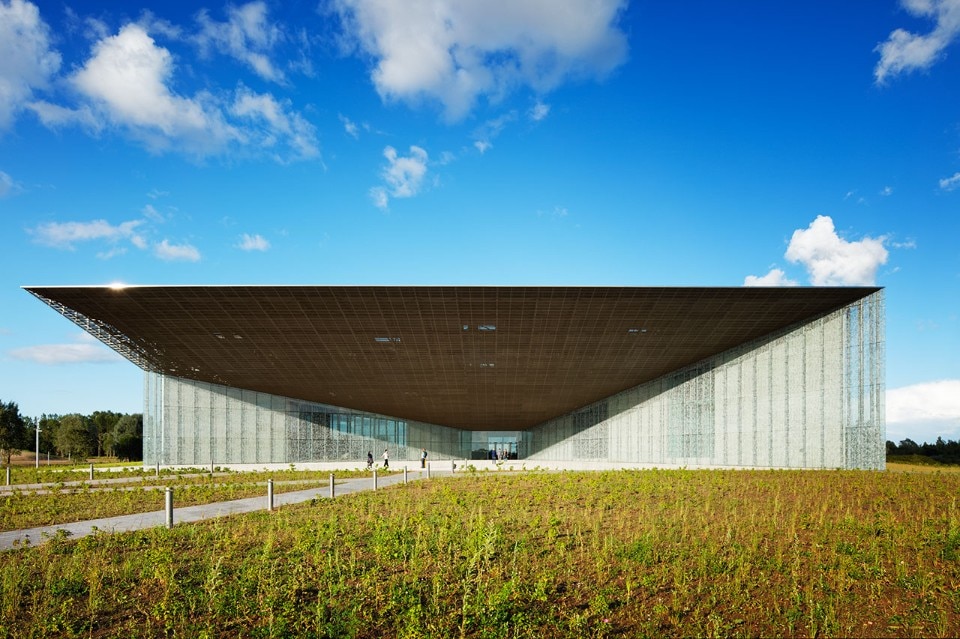 What role did the places you lived in play in the formation of your methodology?
I studied architecture at the American University of Beirut, a beautiful campus in the middle of the city of Beirut, a haven of nature with old historical architecture. The campus housed the teaching of different fields: as a student I followed courses of other domains that fascinated me, this university was for me a creative research hub. Undoubtedly, my studies in Beirut, and the city itself, forged my structure of thinking.
Here, I got aware of the importance of architecture, its impact on the environment; and I discovered that space for me is a tool that is not only able to materialise invisible relations but also to challenge them by establishing new ones. Architecture has the power of bringing people together.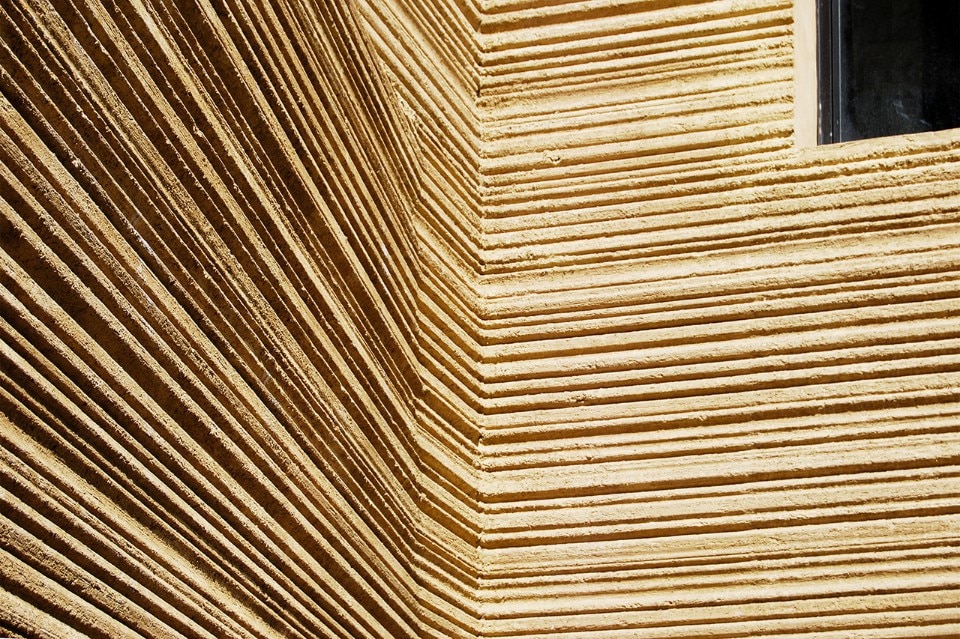 Stone Garden is a constant reminder of what Beirut lived, it is an invitation not to repeat history but to cherish life and cohesion
You will soon complete you first project in Beirut, the residential tower named Stone Garden. What is the story behind the project?
I have met the photographer Fouad El Khoury, through friends and we immediately shared common values and passions. Later, he asked me to design a building on a plot that he and his family inherited from his father, the renowned modernist architect Pierre el-Khoury. The brief was to design a residential building where he could also establish an art foundation. It was a very special quest for me: the land housed the office of Fouad's father and the first concrete factory of Beirut, and lies between the port and the city centre, which had been totally renovated after the war. The ambition was to reflect on all these stories and I inevitably drew also on my own perception of the city­­. I didn't want to design a building, I actually don't like buildings, edifices per se. I thought of this project as an "inhabited sculpture", drawn to the city's building law: a mass rising in the skies, windows as carved-out openings, chiselled from this mass. Architecture should exist, for me, in complete synergy with nature, and this tower echoes Beirut's bulleted facades. I borrowed this materiality that marked my memory and tried to transform it into a new face for the city. Every opening hosts life, nature; every window frame has a unique view.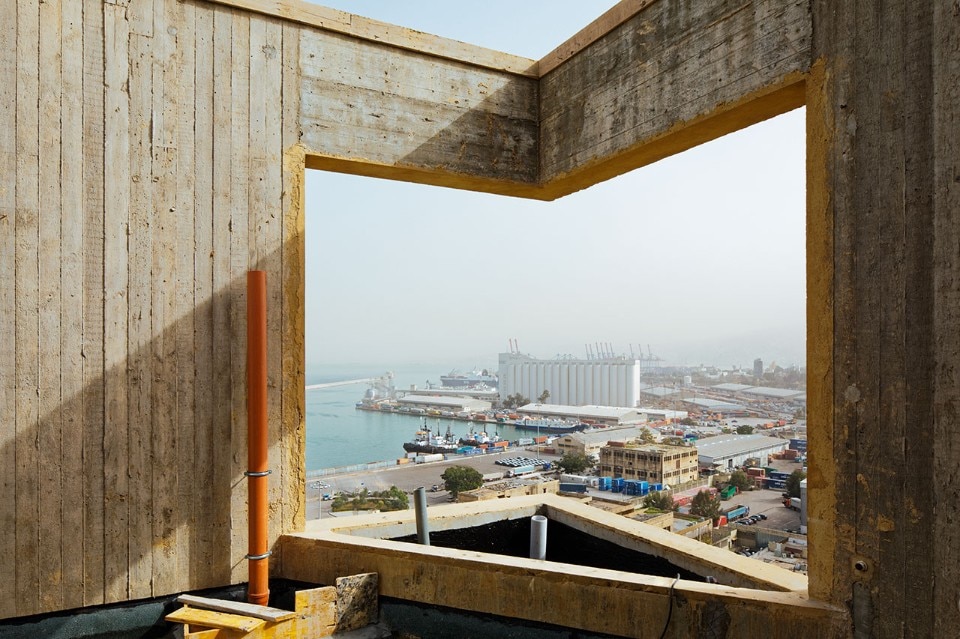 What is the meaning of the facade of Stone Garden in the urban landscape of Beirut?
The facade draws on the city's built-scape and landscape. For me it is a critique to the loss of nature within the city. It echoes Beirut's ruins invaded by nature by bringing the gardens up to its heights. Thick planters are incorporated within each carved opening. It rises up organically and with 'softness' in this city of concrete. The openings bare the creative potential that a war-torn city generates, as the snipers' bullets are reproduced as symbols of life. Stone Garden is a constant reminder of what Beirut lived, it is an invitation not to repeat history but to cherish life and cohesion. Environmentally speaking, this project's openings are measured, they frame the sea and adapt closely to the Mediterranean climate. Wouldn't it absurd to build a glass skyscraper in a context like Beirut?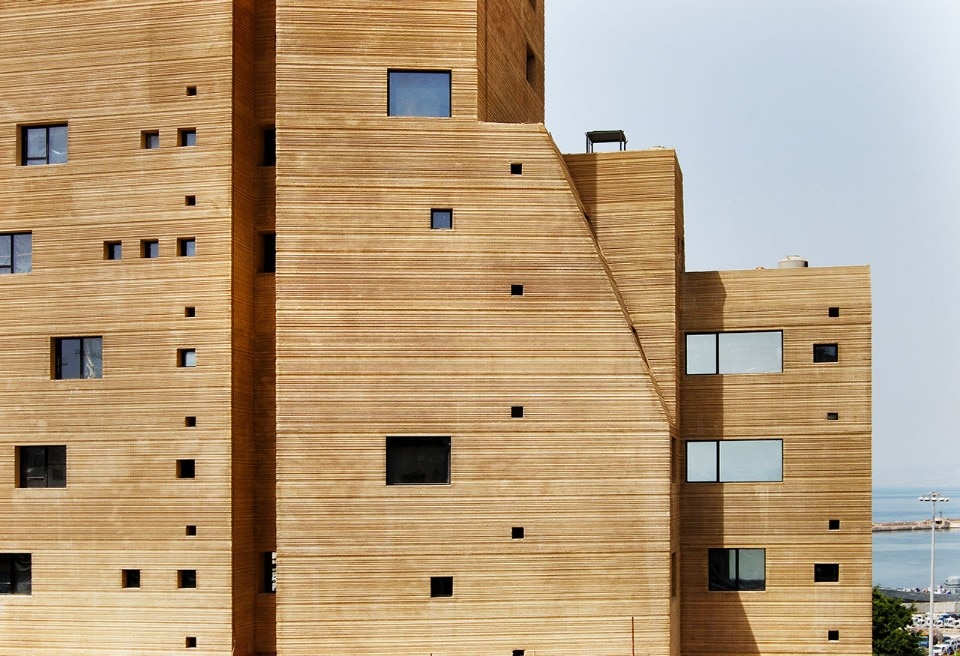 I wanted to avoid any industrial process for the facade of Stone Garden: it made sense to leave the imprint of the workers' hands
How was the cladding of Stone Garden conceived, both from a technical and a conceptual point of view?

The thick skin of the building is an earth and cement mixture, projected on the building's structure and combed with a metal tool, a chisel. I wanted it to express this strong link with matter, with the underground. It is a vertical archaeology, an "Archaeology of the Future", a future brought by the people who will inhabit it.
 It is a laboured vertical ground. Striated horizontally and expressing the accumulation of time. I wanted to avoid any industrial process for the making of the facade: it made sense to leave the imprint of the many workers making this project with their hands of crafts. I conceived the facade through the research and the perseverance of the local construction team: we tested the materiality of Stone Garden with mock-ups, techniques, durability, and then deployed them on a large scale.