The second generation of an industrialists family commissions Waterfrom Design to redesign and renovate their production plant. The factory needs to transform from a featureless volume into a representative architecture for the brand, as well as to open its enclosed precinct to welcome costumers and visitors.
More than other similar assignments, this proves to be a favorable occasion to design a metonymical building, a container that draws from and reinterprets its content's features. The product is a water dispenser; the production space (more precisely, the building that juxtaposes it) takes on transparency as its main value, and reproduces the reflections and shades of a liquid environment.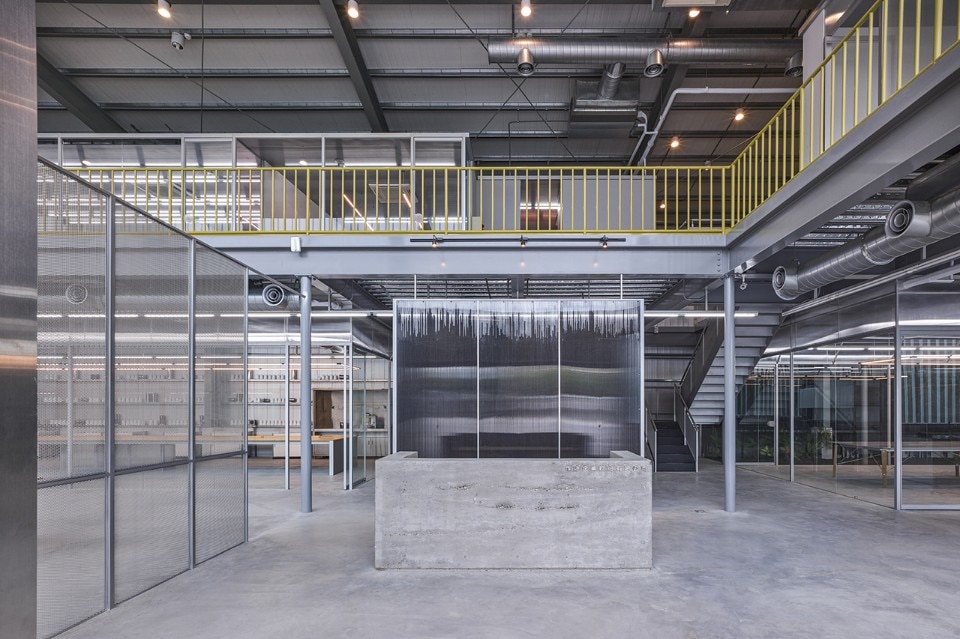 The reception, a little showroom, meeting rooms, open space offices and resting areas for employees are all enveloped within a semi-opaque glass skin, and separated by visually "filtering" partitions of the same material, whose barcode decoration simulates the movement of water.
The vivid colors of multiple details (including handrails, a few light points and pieces of furniture), as well as of the adjacent warehouse's façade, are refracted and multiplied through these surfaces.

Inside the entrance courtyard, also hosting a basketball court, the area for garbage disposal and recycle is, quite surprisingly, an entirely transparent, polycarbonate lantern. The technical room turns into some sort of "green" diorama, a poetical mise-en-scène of the conscious use of resources.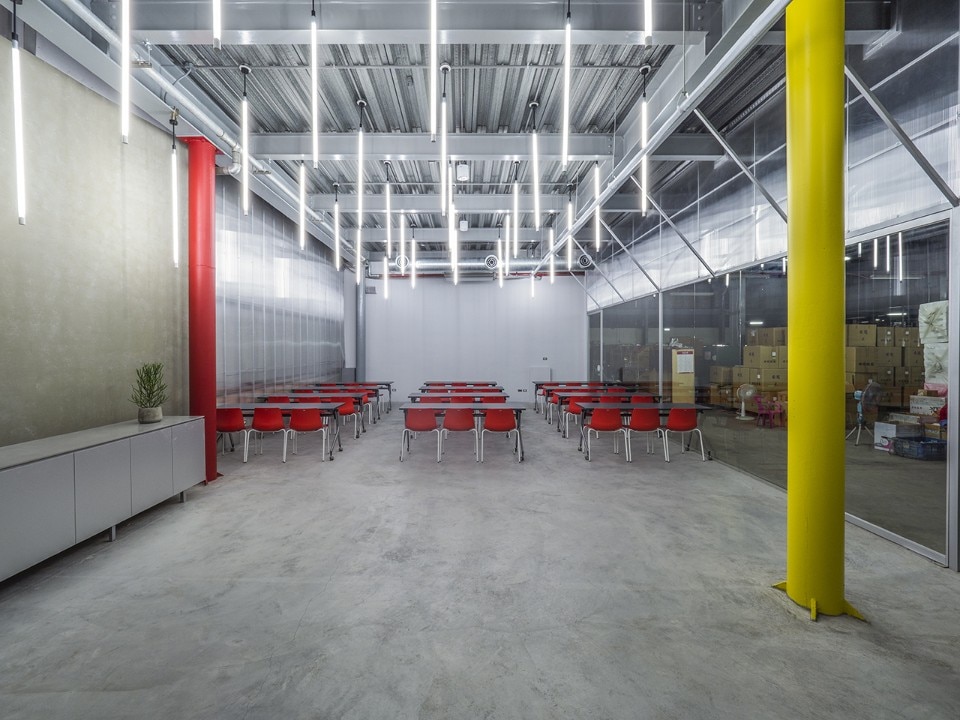 Project:

factory

Program:

productive plant, offices

Location:

Taiwan

Architects:

Waterfrom Design

Design team:

Nic Lee, Richard Kuo, Zona Chen

Client:

Forest Spring Enterprise

Area:

900 sqm

Completion:

2018