Restoring pre-existing architecture and juxtaposing buildings with an expressly contemporary character, combining the old and the new with respect: this is the strategy adopted by studio NADAAA in Toronto and often adopted by architecture firms in Western countries to enhance the historical built heritage.
The Boston-based firm has been commissioned to extend the University of Toronto to create a new hub dedicated to design, architecture and landscape.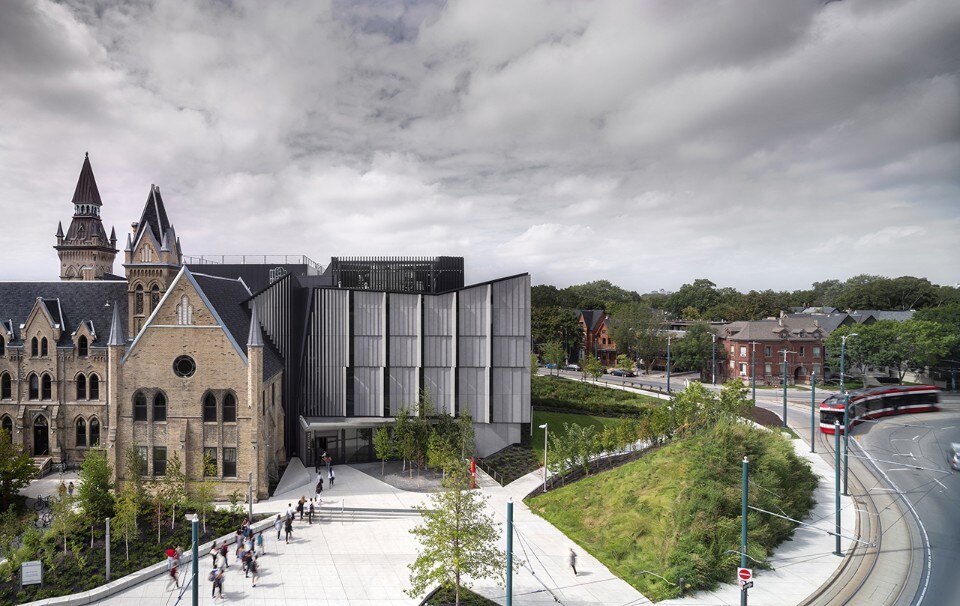 The structure with which the architects are confronted was built in 1875 in neo-Gothic style and over time has changed several functions – school, military hospital, insulin factory – before becoming a university facility.
NADAAA conservatively chooses to restore the existing construction to its old state, enhancing its original materials and details. Here we can find the quietest and most individual spaces such as classrooms and offices, as well as a large library. The three-storey addition juxtaposes an U-shaped building to create a more intimate central courtyard, and houses the university's most dynamic activities, such as collective spaces and workshops.
"The new building is light and airy, iconically represented by the Design Studio with its soaring bow tie truss ceiling and clerestory windows. These draw light deep into the ground floor Mail Hall, which surprises and delights with fins and stripes in charged colours, creating a dynamic environment for large lectures and events," the architects explain.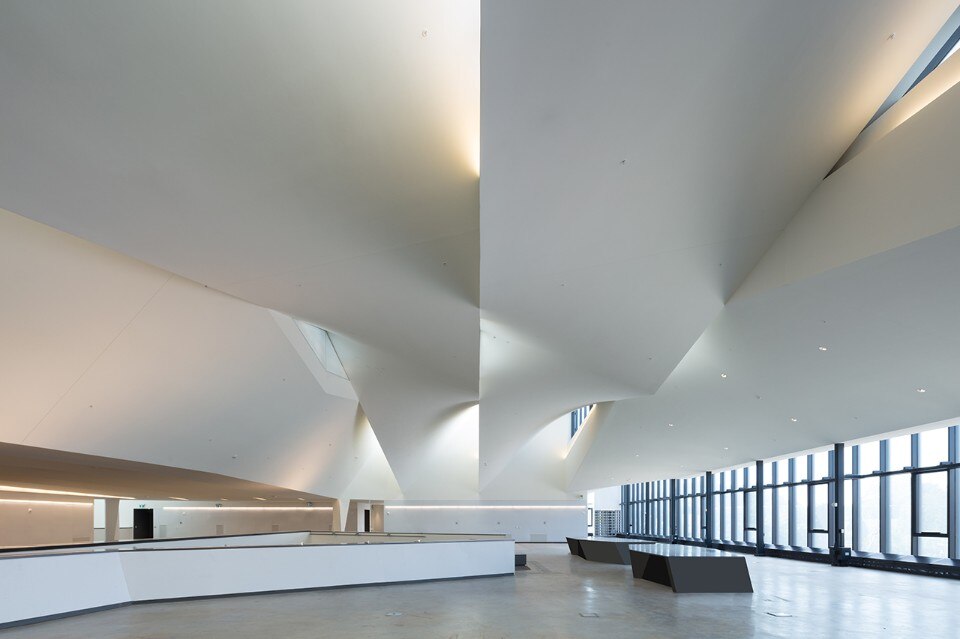 Whether out of respect or out of courage, the approach adopted in Toronto clearly separates the two parts, operating delicately at the points of contact. If we look at China, where most of the built landscape is more recent, we find architects working more freely, with hybrid approaches and less ideologically bound.

An opportunity to see similar strategies applied in the West was the fire in Notre-Dame Cathedral in Paris. Unfortunately, to avoid "dangerous" crossbreeds, the French government decided to rebuild Notre-Dame Cathedral as it was before. But the incident finally sparked the imagination of many designers and reopened a public debate that we hope will remain lively and lead to the development of experimental and unusual approaches.
Project:

University of Toronto, Daniels Building

Architect:

NADAAA, Nader Tehrani & Katie Faulkner

Landscape architects:

ERA Architects

Landcape:

Public Work

Area:

6,500 sqm

Completion:

2018