Tubular glazing will wrap each level of the 28,000 sqm gallery, which retains the stacked-block formation of the original design unveiled in 2014. 

The revision comes alongside news that the project will be renamed the Chan Centre for the Visual Arts, after a recent donation of $40 million CAD. A further $45 million has been raised from private donors.
The architects initallially selected wood for the facade of the upper blocks, taking inspiration from the timber buildings built in the city during the 20th century. At the time of the original design, the practice said the design was an homage to the buildings swept away to create a "vertical city made out of glass clad towers".

"The building now combines two materials, wood and glass, both inseparable from the history and making of the city," says Herzog & de Meuron Parnter, Christine Binswanger on the release of the new design.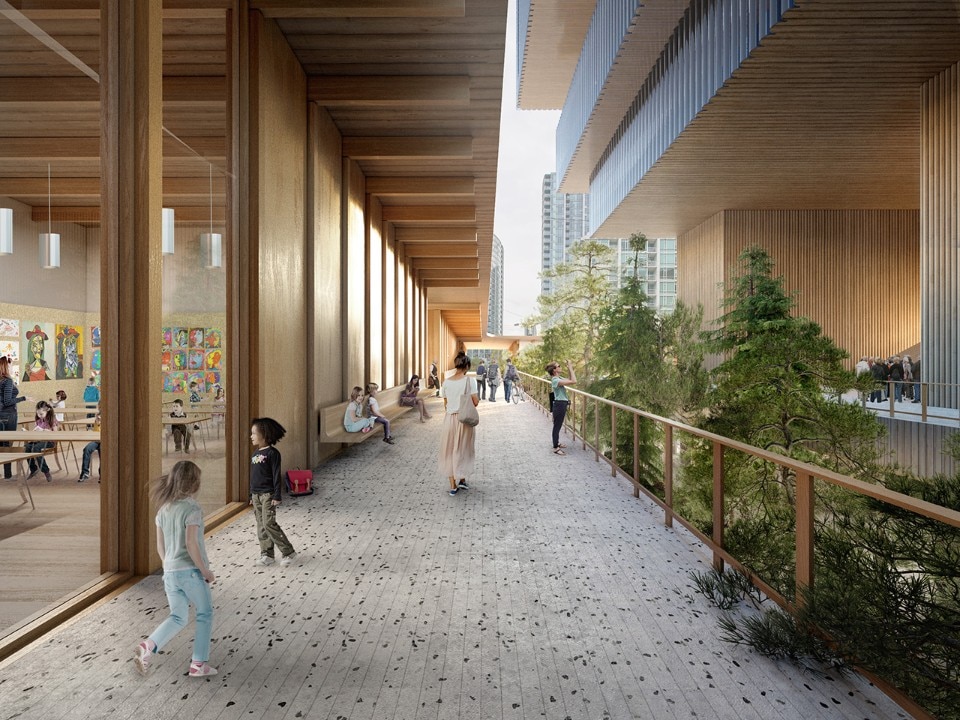 The underside of each of the tower's blocks is shown clad in wood, alongside the facade of the lowest floor, which follows the slope of an adjacent road in the city's Larwill Park area. 

"The new Vancouver Art Gallery is a vertical building, distinctly spectacular at first sight, with an arrangement that resonates with the place where it is built," say Herzog & de Meuron.
"It offers ample outdoor spaces that are sunny in summer and protected from rain in winter, to suit the climate and life in British Columbia. Visitors to the building will be able to perceive Vancouver's urbanity and its amazing natural setting in many different ways."