A few years ago, we heard about the project for a bridge across the Strait of Messina. It had been drawn up by a group of professionals who, I believe at the modest cost of 300 million euros, envisaged a copy of San Francisco's Golden Gate. It was a disgrace on several counts. The most serious being: "Italy does not copy." More recently, Italy's prime minister expressed interest in reviving the idea of a physical union between Sicily and the continent. A few days later, the hypothesis of an underwater tunnel appeared in some Italian newspapers. 
Perhaps it is a dream, but with dreams humans have realised the beauties of the world.
In Italy we have an original and unique tradition of inhabited bridges, Florence's Ponte Vecchio and Venice's Rialto Bridge being the most extraordinary and revered examples. There are a few dozen tunnels in the world, so what is the appeal in building another one, one of many, hidden and lacking in much-needed prestige and image value for Italy? We would do well to remember what America did at a difficult time like ours, when, in 1929, with the generous contribution of its citizens, it initiated an exemplary and charismatic work, the Rockefeller Center, boosting the nation's pride and inspiring the end of the depression.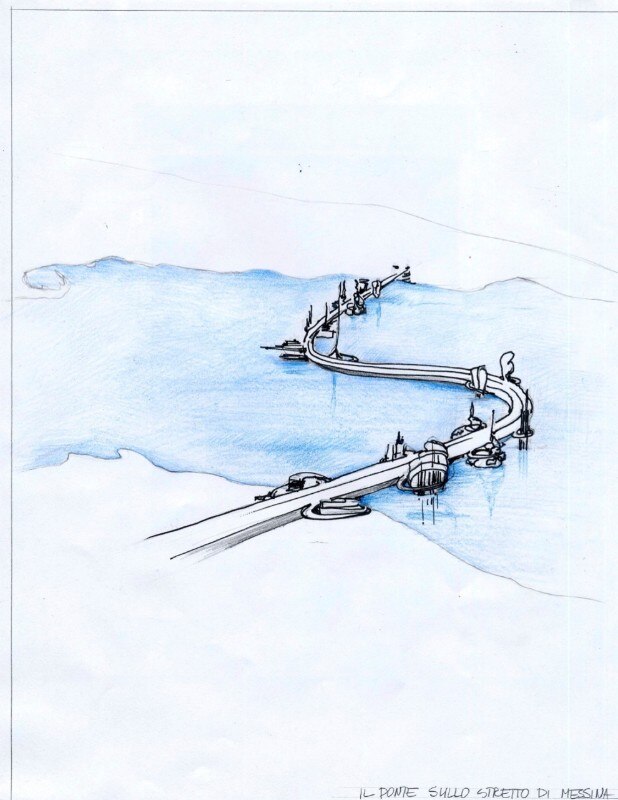 A tunnel might be less expensive, but it would be unable to give our country the prestige we need, reminding us that we are still capable of discovery, invention and innovation. The bridge should be made with the contribution of Italy's regions. Imagine a work with 20 contractors, the Italian regions, each with a different architect, to design 20 pylons of a bridge sinuously shaped to recall the letter "S" of Sicily. Each pylon would support the road and rail deck, but also built volumes where each region would exhibit itself, its qualities and richness.
A bridge-showroom of Italy that could take a few minutes or a week to cross. Of course, there should be no lack of hotels with stunning views, restaurants and shops. Such a bridge would be an attraction for the whole world and a means to awaken the pride of my fellow countrymen. All categories of labour should participate in this historic national undertaking, and I am certain that investment from other countries could contribute to its construction. Finally, workers currently employed on the ferries would be reintegrated into the bridge's management. Perhaps it is a dream, but with dreams humans have realised the beauties of the world. Many of those beauties are to be found in Italy, where great creators and visionaries have left countless examples to follow. Will we be able to learn from them today?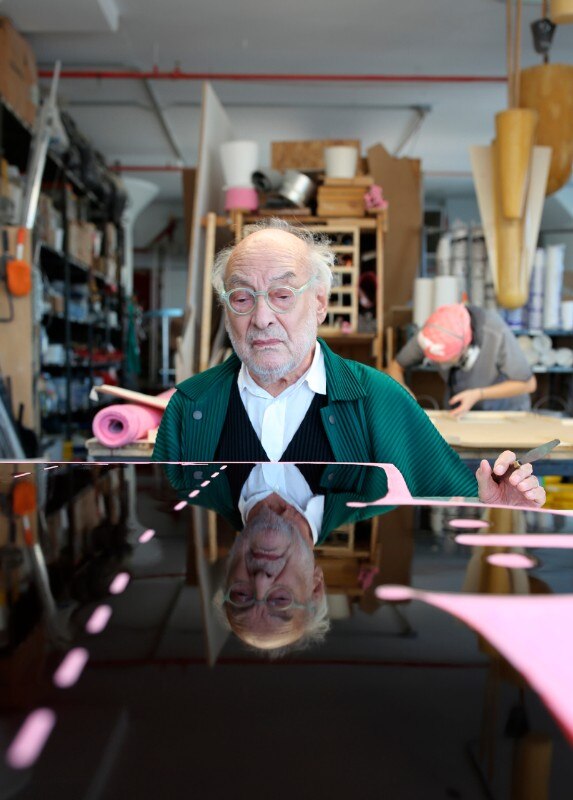 Opening image: Design sketch by Gaetano Pesce for a bridge across the Strait of Messina. © Gaetano Pesce