This article was originally published on Domus 1067, April 2022.

Between February and May 2015, the Pavillon de l'Arsenal held the exhibition "Paris Habitat: Cent ans de ville, cent ans de vie" to commemorate 100 years of public housing production in Paris. This exhibition and the accompanying publication focused on the work undertaken over the course of a century by the largest public housing authority in Europe: Paris Habitat.
I was commissioned by the Pavillon de l'Arsenal to carry out an investigation that would bring to light a century of architectural innovations, public housing policies and, above all, the making of an entire city. The research includes a selection of buildings organised in relation to the urban fabric they compose. We went in search of treasure and what we found was a great, unique project by Paris Habitat, which has been operating for over 100 years. Its 1,200 collective housing interventions have produced a continuous public fabric – a project of metropolitan scope without which Paris would not exist as we know it. 
A lesson in maturity and urban generosity constructed over the last century, this housing accommodates more than 200,000 residents. In the city of Paris alone, where this built legacy shapes much of the urban fabric, some 180,000 people (8 per cent of the population) live at affordable prices in the heart of the metropolis. We visited homes in places to dream of: by the water, opposite a park, inside a park, next to a museum, in a square or along an avenue. The presence of more than 110,000 Paris Habitat homes in Paris alone has been the best strategy for ensuring social cohesion on an urban scale.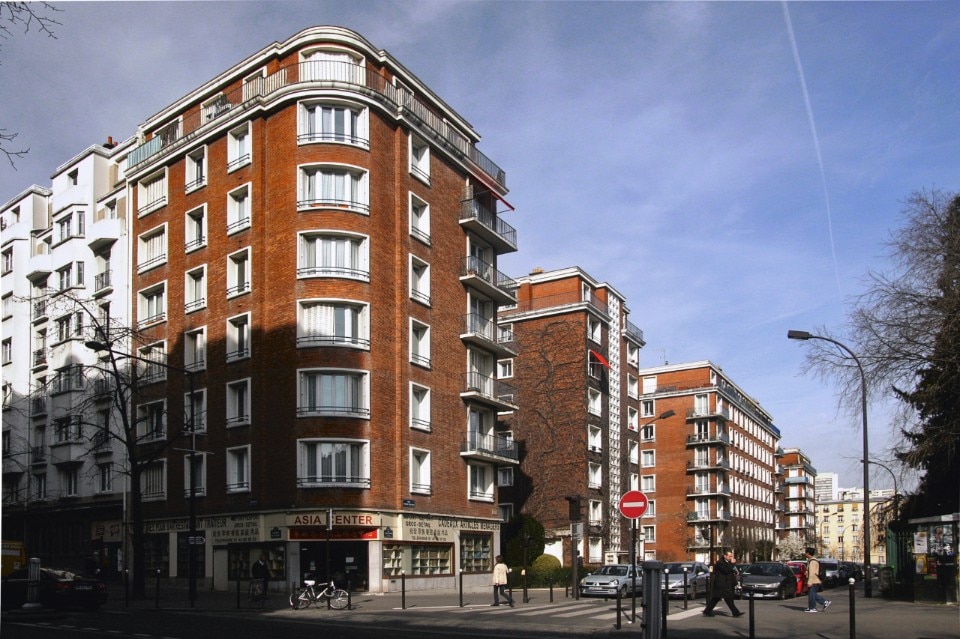 So, while housing prices rise, this heritage remains home to a diverse population, demonstrating and encouraging us to believe that life in the city is not a privilege only available to few. This housing mass is distributed in towers, strips, rows and immeubles à rédans, or it completes city blocks through insertions between party walls. It opens patios, creates breaks, extends terraces, balconies and cantilevers. It includes single and double orientation, and occupies corners, elevated streets, interior corridors and central cores. The Paris Habitat heritage includes almost all possible types; it builds the city and is a lesson in the construction of multifamily housing. If we also consider that this kind of multifamily housing is probably the principal place for interaction among many individuals, the architectures that comprise it play a key role as tools for social integration and the improvement of community life.
The presence of more than 110,000 Paris Habitat homes in Paris alone has been the best strategy for ensuring social cohesion on an urban scale.
A few convictions accompanied me on my research: housing is a right, not merely a product; housing is the thread that weaves the city together; housing is an extremely sensitive subject, because for many citizens it holds hopes for a better life; and housing is a very delicate issue, overwhelmed by policy, regulations and cost control. We applied five filters to the analysis of these fragments: density, diversity, intensity, fertility and agility. These filters result from many questions: what is the city we want like? How is it built? What can we do without? What is missing? What will my house be like one day?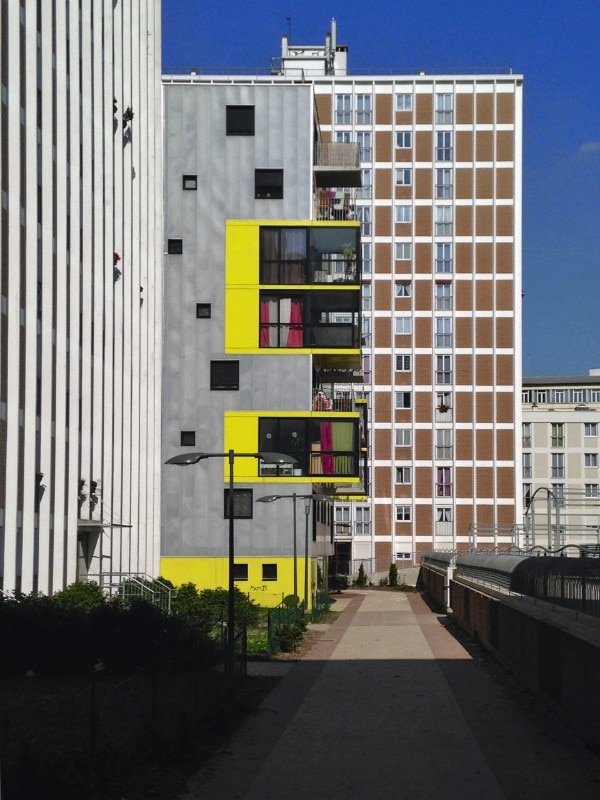 The future of the city depends largely on its agile response to changes, new environmental requirements, and social and economic transformations. Actions aimed at building a resilient city, regenerating urban tissue and transforming architecture are agile, as are actions that allow one to face contingencies and heal the wounds of the past.
We have paid special attention to the introduction of Paris Habitat's housing as the main lever of regeneration in some neighbourhoods, and to the construction of social housing on land vacated by industry or infrastructures. We searched the social bailleur portfolio for examples of disused office transformation, in a context where the pressing demand for housing intersects with the gold mine of a million vacant square metres. And we discovered a great wealth of experience in the rehabilitation, conversion and maintenance of a huge residential stock, often built at great speed in response to the housing urgency after World War II, with little resources and a major lack of spatial and material qualities.
The estates that were built in this context occupied an unconnected board of housing slabs and towers peppered with facilities. The free spaces between the buildings were overshadowed by a lack of safety: they were mere voids that nobody looked after. The sheer scale of some projects, the repetition of the building solutions and the standardisation of space did little to help the identification of the individual with the place. Not only were the materials low quality but there was also no maintenance, which led to the inexorable degradation of the buildings.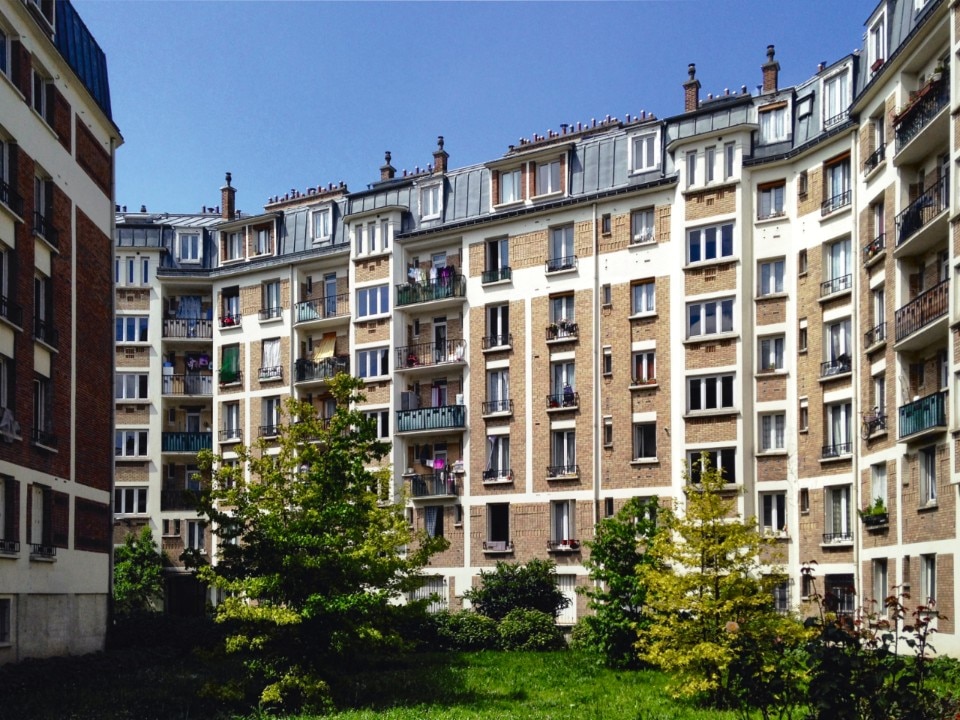 Many of these estates thus became the focus of a profound social malaise, and for this reason they became targets for policies aimed at improving the material quality of the construction and fighting social segregation. These rehabilitation policies were initiated by Paris Habitat in the 1980s and cover all scales. From the start, the rehabilitation works were already characterised by the specific procedure of direct involvement of local residents as a process of deliberation. Most likely without knowing it, Paris Habitat was implementing precepts widely accepted nowadays: that urban regeneration is about never tearing down, never undoing, but reinforcing, improving and adding.
Urban regeneration is about never tearing down, never undoing, but reinforcing, improving and adding.
The manufacturing of an agile city also involves the construction of flexible homes that are able to evolve as life evolves for their inhabitants. Neutral containers with high ceilings and serial facades are agile. Undifferentiated spaces with a great distance between structural axes are agile because they adapt best to changes in use and the needs of each user. Reversible or modifiable constructions with light construction elements and industrial methods are also agile, along with all solutions that contribute to the construction of landscape housing, and that, in addition to a living area, offer their occupants an ample habitable volume. Let us turn the construction of a city into an act that anticipates disruptions and inflections and cushions the consequences: a demountable, elastic and malleable act.