The Regional Court building complex in Siedlce is the result of the architectural competition won by HRA in 2011. The complex is situated on a large, rectangular plot, within the area of Nowe Siedlce, Poland. The original level of the plot was elevated by approximately 1m, due to a high level of groundwater table. The platform obtained, meeting the level of the adjacent streets, serves as a basis for the new representative building.
The courthouse was designed as a single block with facades defined by a vertical rhythm of repeating columns turning smoothly into horizontal divisions of the front square dedicated to a public parking lot. Main entrance area was designed as a high corner porch leading to the main entrance. Within the block, two internal courtyards, accessible from the employees' parking lot at the back of the main building, were provided.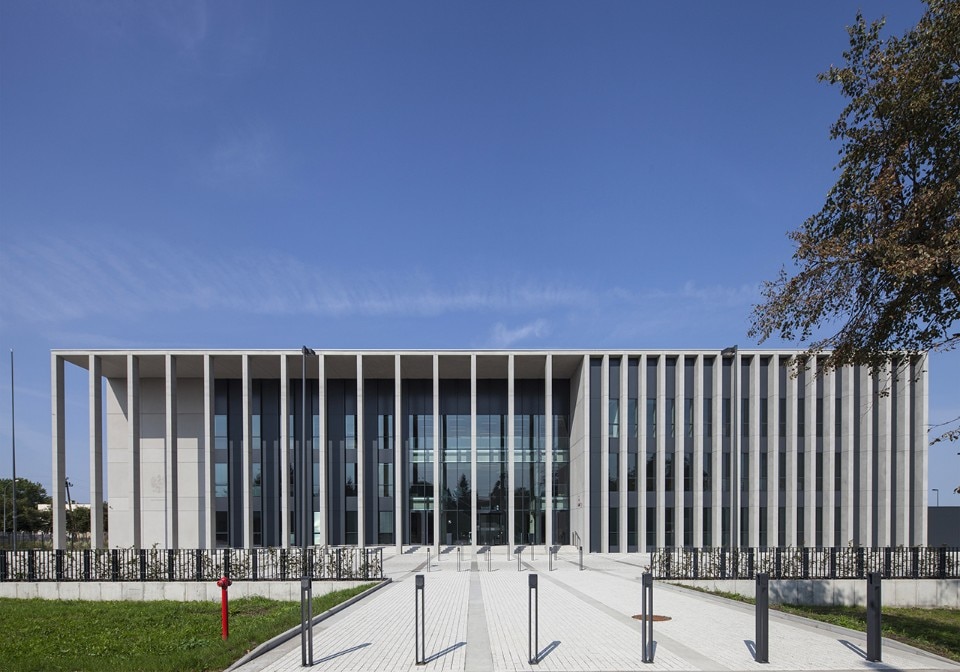 A functional arrangement of the Regional Court main building corresponds with a security division into zones with varying access levels. Rooms dedicated to public use, such as courtrooms, reading rooms, land registers were designed as accessible from the open, three-storey high main lobby, being also the main circulation space. Office and administrative rooms, covered by an access control system, were designed as connected with the main lobby but primarily accessible from an employees' area, situated at the back of the main building. The main objective of the design was to create a monumental building which could become easily associated with judiciary power and at the same time which would remain people friendly.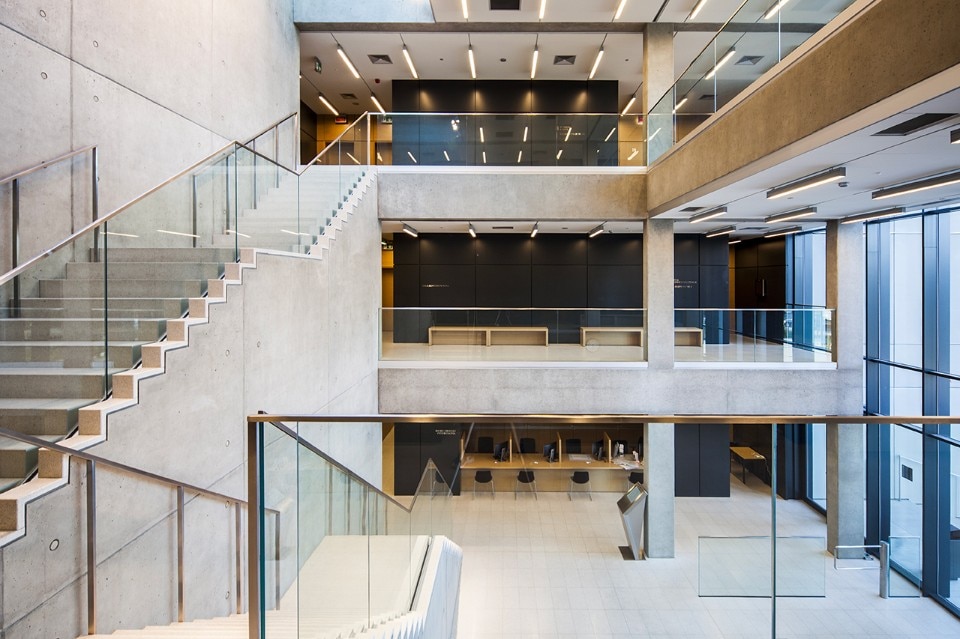 Project:

Regional Court building complex

Location:

Siedlce, Poland

Program:

courthouse

Architect:

HRA Architekci

Design team:

Wojciech Hermanowicz, Błażej Hermanowicz, Stanisław Rewski, Michał Chrzanowski, Adam Wojtalik, Krzysztof Hajduczenia, Krzysztof Rewski, Tomasz Laskowski, Anna Kowal, Joanna Orkisz, Elżbieta Hermanowicz, Elżbieta Kozłowska

Structural engineering:

HUB-BUD Jacek Lipiec

Installations:

JF Amper

Landscape:

Architekt Krajobrazu Robert Nowicki

Acoustics:

NOISE-PROJECT Wojciech Odrzywołek

Cost consultant:

LB-Projekt Łukasz Brycki

Contractor:

Warminskie Przedsiebiorstwo Budowlane

Area:

7,860 sqm

Completion:

2017