For several weeks now my Facebook page has been overrun by short colourful videos. The posts, sent to me from the 999 domande (999 questions) profile, contain questions regarding contemporary living in its various facets. For instance: "If you begin working from home, is it really still a home?" or else "What would houses be like if they were created upside down?" or even "In your home, is one lavatory enough?" The posts are shared by friends, architects, photographers, cultural centres, non-profit groups, etc. Buried among selfies, memes, and advertising, these questions attract and trigger reflection. In just a short time the videos were a regular appointment for me. The 999 domande Facebook page has quickly become some of my favourites alongside Humans of late capitalism, Onalim or Bispensiero (now, alas, taken down).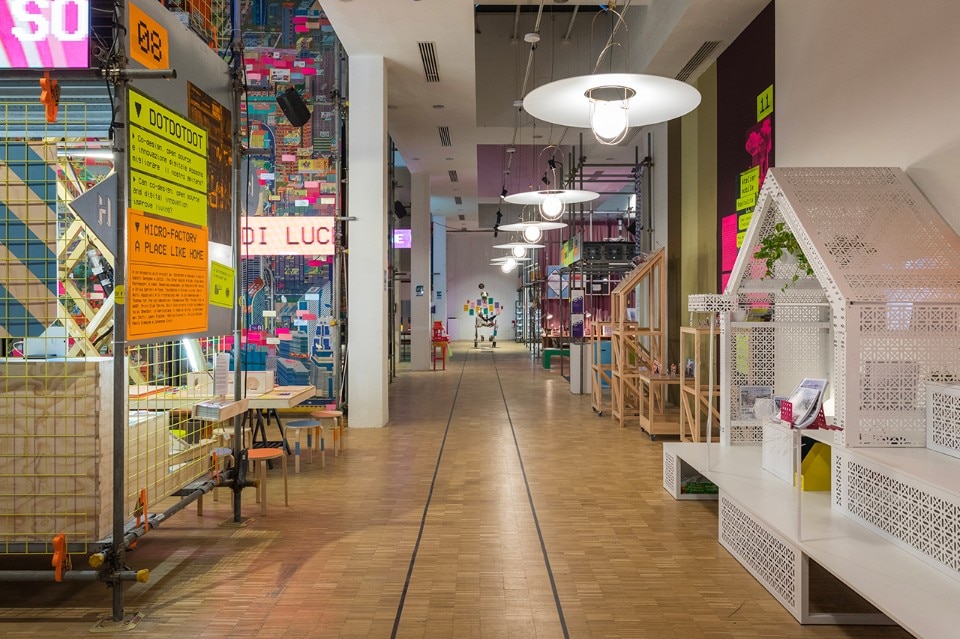 The profile presented here is no literary product by one of our Italian memers, rather it's the communication campaign of "999: A Collection of Questions about Contemporary Living". The exhibition, which opens on January 12, 2018 at the Triennale di Milano, is curated by Stefano Mirti, who in 2015 served as the director of social media for Expo Milano. Mirti is hard to define: with a degree in architecture from the Turin Polytechnic, he is a versatile character who explores interaction design, teaching and communication. For several years he has been investigating social networks' potential as tools for design and interaction. During our meeting I came to understand his attitude very clearly: what was supposed to be an interview immediately turned into a debate, to which artists and passing workmen added their bit. Our encounter ended with his invitation to somehow participate in the project or, on a future occasion, to more thoroughly continue the discussion and to "invent some great things together".
Once the character has been understood, Mirti can't be termed a traditional curator as much as a catalyser of projects, ideas, and energies. His curatorial philosophy is inspired by generative music. Mirti says, "In traditional music (like Mozart or Beethoven) there is a musical score to play and to faithfully reproduce. Instead generative music (see John Cage) gives instructions at the beginning, which allow you to know the process but not the result. For this exhibition my task was to establish the initial rules."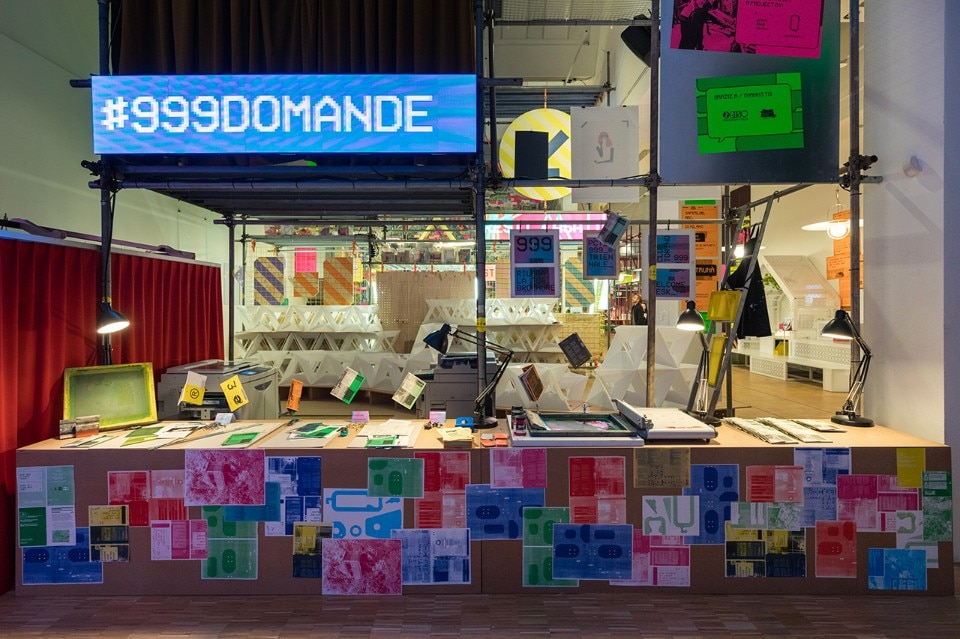 At the beginning Mirti called twelve artists to begin a series of discussions and selections in a way that functioned almost like contagion, like gemmation and fermentation, in an open and unpredictable process. Up to today the assistant curators number about 60: among others, there are the dotdotdot, with a "workshop of the possible", which is half a salon where ideas are generated and half a garage where things are built; with the intention of reconsidering the experience of co-living with one's housemates, Farm Cultural Park presents a shared house introducing a new habitation typology; Domus Academy addresses the question: what relationship exists between food and domestic spaces? Super, the festival of Milan's outer city, organises a photography workshop with Filippo Romano, in which participants are invited to narrate their own normal mode of living, their home, the area of the periphery where they live; BASE Milano proposes a residency for six artists, who will work in open studio space within the exhibition as they involve visitors in their own artistic thinking.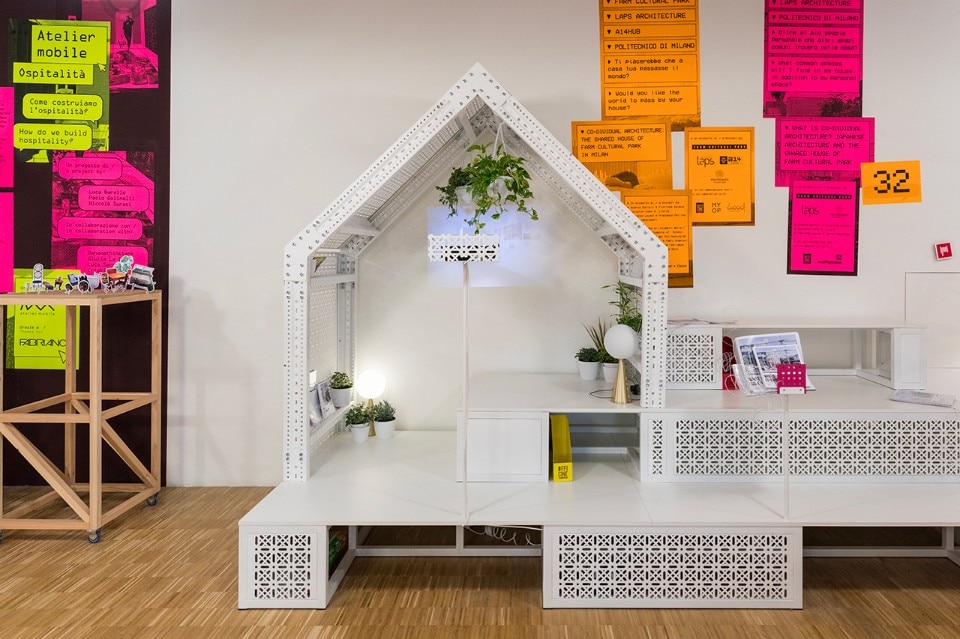 On display there are not just artworks, design pieces or installations but also workshops, games, interactive devices… The curator oversees this magma of of events via a complex calendar, a large Excel file full of coloured squares and notes. In the spaces of the Triennale this vitality is represented by an exhibition design that recalls the structure of a small historical city centre, with a main street, a small square and some secondary paths. The different lots are arranged via a structure made of rough scaffolding pipes and rich fabrics that acoustically isolate the various separate areas. The Triennale's spaces are to be lived in, inhabited. According to Mirti, "The world we live in is defined by designers and visionaries, by local and digital communities, by businesses and multinationals, by people who are ingenious or mad. The city is a giant piece of weaving." The conception underlying 999 questions is an exhibition meant to be seen again and again, indeed, after the initial entrance fee, the price of the ticket falls from nine euros to only two; it aims to be a living room opened up to the city's people, a place for meeting and discussion.
The theme of living is almost a pretext: it is a subject that is able to bring everyone together and on which everyone has something to say. It is above all a theme that is easily interpreted in 999 (and more) different and ever-contemporary ways. Mirti isn't interested in being exhaustive (he is well aware that it is impossible) or explicit. Rather he wants to try out new forms of dialogue and interaction, breaking the filter bubbles and generating chance, plurality, complexity. Paraphrasing Marshall McLuhan's famous slogan, we can affirm that "the community is the message."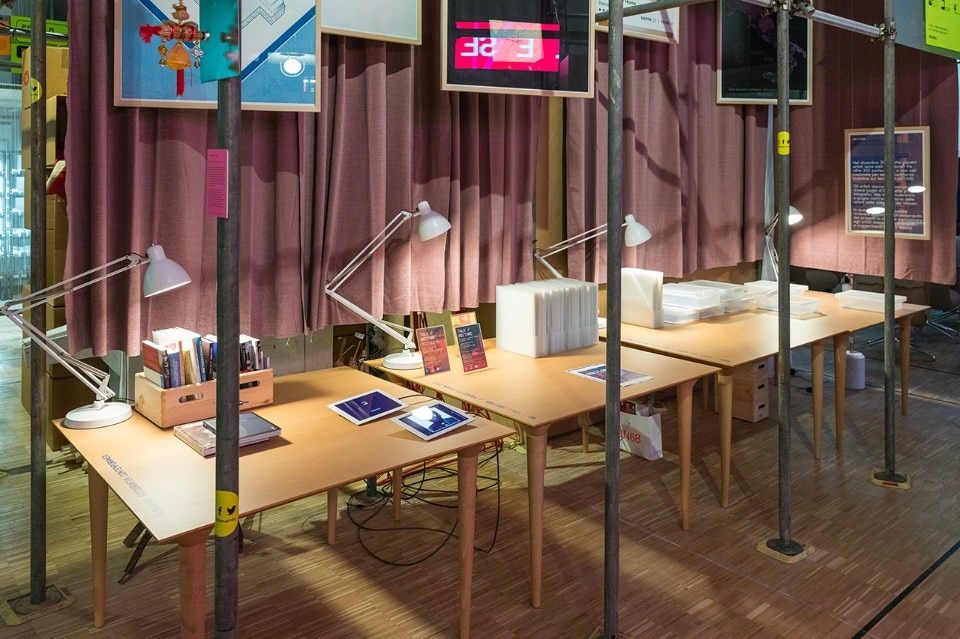 Title:

999 Una collezione di domande sull'abitare contemporaneo

Exhibition dates:

12 January 2018 – 2 April 2017

Curated by:

Stefano Mirti

Venue:

Triennale di Milano

Address:

viale Alemagna 6, Milan