Designed by Bruner/Cott & Associates in North Adams, Building 6 sits at the western perimeter of MASS MoCA's campus, its prow-like triangular footprint shaped by the confluence of the north and south branches of the Hoosic River. Building 6, a three-story post-and-beam building, is distinguished by the ample natural light that enters through the hundreds of windows lining the exterior perimeter of the building. Additional natural light filters into the core of the building through a historic window well that had been infilled by former tenants, but which was restored during this renovation, its roof replaced with a skylight measuring six meters wide by 43m long. This rediscovered space brings light into the heart of the building, and incorporates a new series of stairs and bridges that encourage easy movement between floors and across the two sides of the building.

As part of its design, Bruner/Cott sought to balance the rough-hewn industrial beauty of Building 6's original interior – including its many steel pillars, acres of wood flooring, and exposed brick walls – with 21st-century structural requirements and the need for specialized galleries and materials handling requirements to accommodate MASS MoCA's inventive and often dramatically scaled exhibitions. In keeping with the ethos of exposed industrial materials, more than 800 new steel structural supports were installed throughout the building, some visibly reinforcing the exterior walls as well as the floors, and some support heavy-scale works, such as an untitled, monumental, white marble work by Louise Bourgeois, weighing nearly 30 tons.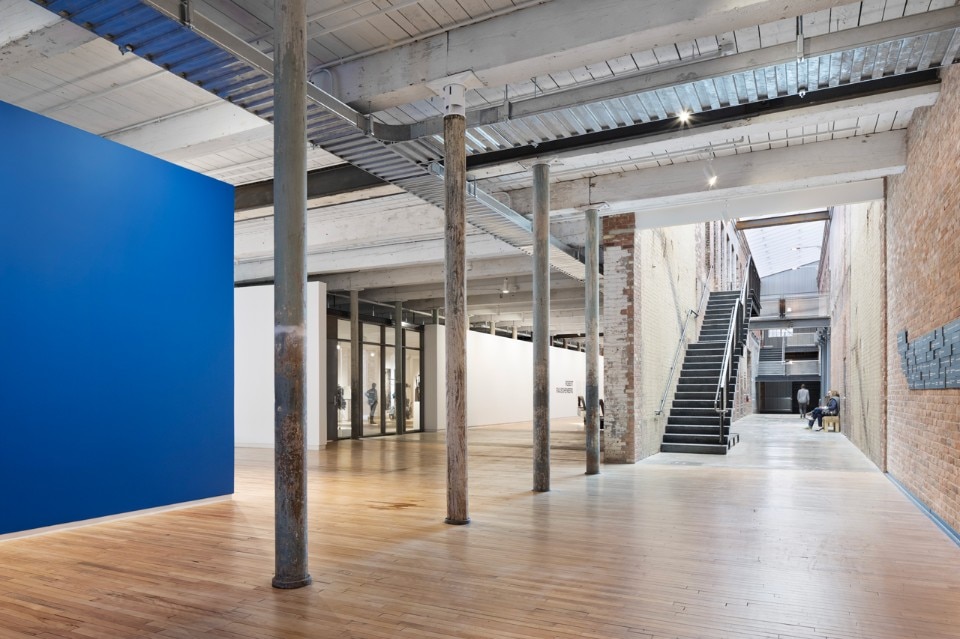 As part of the renovation, more than 5,000 original bricks were removed, cleaned, and re-used, as was over 60,000 square feet of maple flooring. While much of the building's original floor plan remains intact, Bruner/Cott designed new, multi-level gallery spaces that allow for long cross-gallery views, as well as the installation of multi-story works by James Turrell, which explore light and space through a series of rigorously light-controlled chambers and entry processionals specified by the artist. Bruner/Cott's design also adds a dramatic two-story mullioned window at the western prow of the building, facing west to the Berkshire and Taconic Mountains in a space conceived for social gatherings, rest, and reading.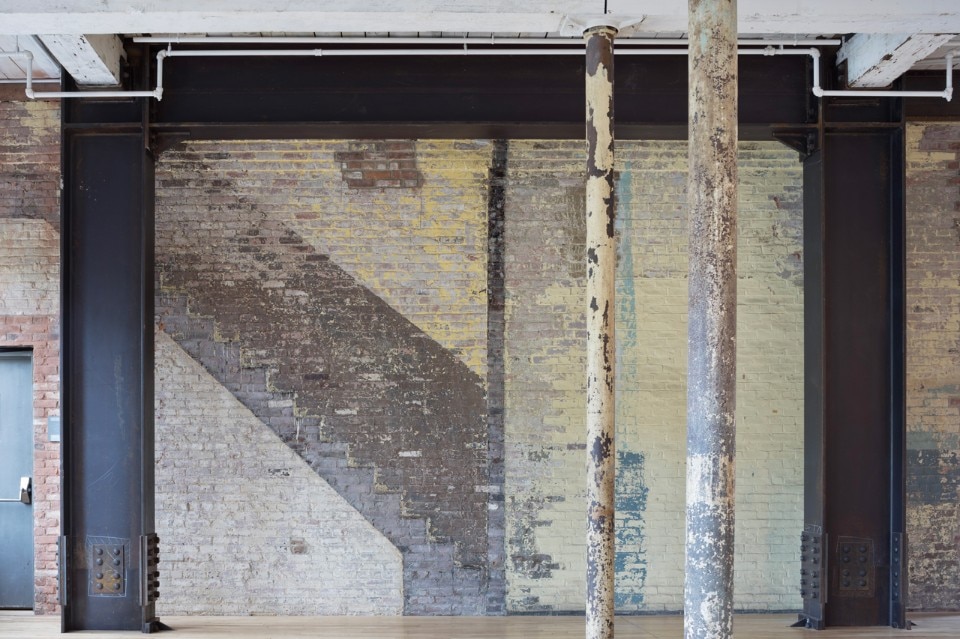 Mass MoCA Building 6: Robert W. Wilson Building, North Adams, Massachusetts, United States
Program: museum
Architect: Bruner/Cott & Associates
Area: 5,600 sqm
Completion: 2017