Columbus is a small Indiana city with a global reputation for its modernist architecture, art, and landscapes. "Exhibit Columbus" is an ongoing initiative to spark new explorations in architecture, art, design, and community. The exhibition includes 18 site-responsive installations that connect with and comment on Columbus' design legacy. Visiting the exhibition is free and open to the public; programming will attract world-renowned designers, historians, and fabricators, while at the same time bring together local residents and community groups to consider design challenges.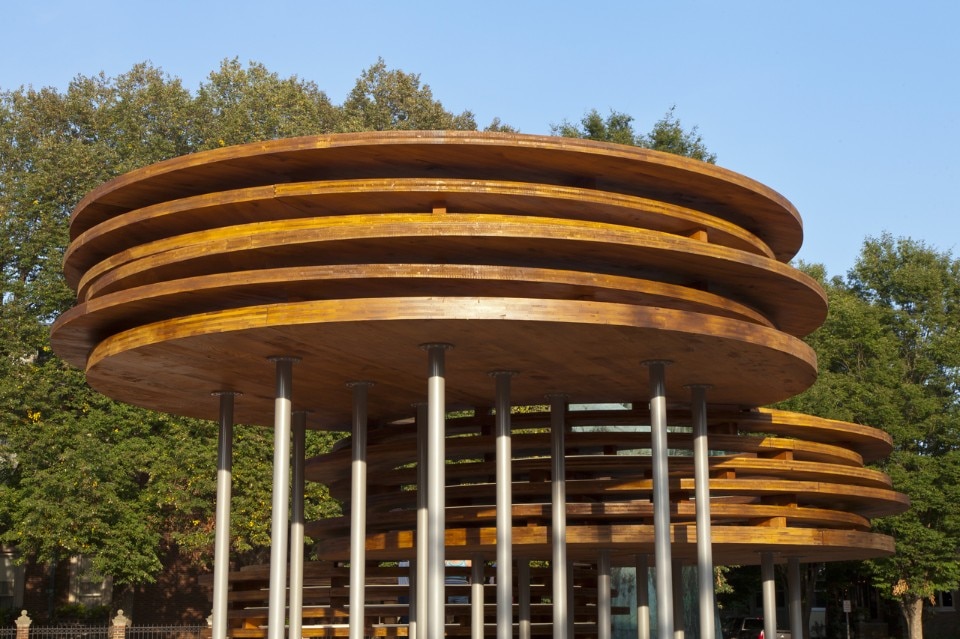 "Exhibit Columbus will encourage visitors to explore the design legacy of Columbus while re-energizing the community around the potential to realize new designs in Columbus," said Richard McCoy, director of Landmark Columbus. "This innovative program is a model that talks about the importance of place and community, themes that are globally relevant. Everything we are doing is about honoring the past, while pointing toward the future."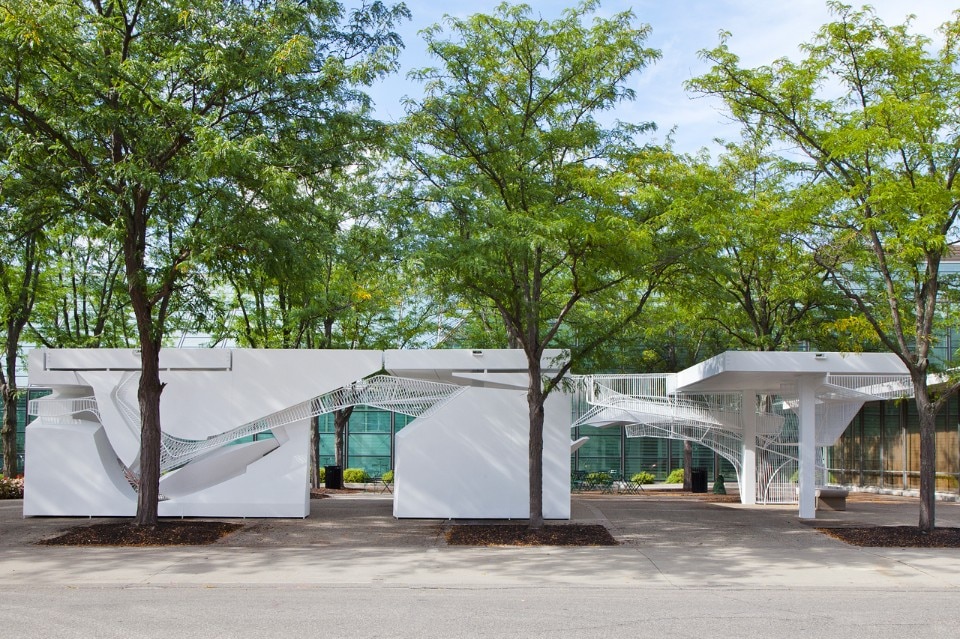 Ten internationally renowned architects, artists, and designers were selected to compete for five Miller Prizes. Through a juried competition, five winners were awarded Miller Prizes and the opportunity to design and build temporary installations in response to – and in dialogue with – one of five Miller Prize sites, two of which are National Historic Landmarks and each a Columbus icon.
In addition to these large-scale architectural interventions, Exhibit Columbus has worked with five leading international design galleries to create innovative installations along Washington Street – Columbus's "main street." Each of the five galleries selected one designer from its stable and each designer was challenged to create an object or experience that enhances human interaction and connection and that inspires community conversations about the role of design in daily life.